Your jnAccount:
Login
or
Register
| New to Jellyneo?
Click here!
News Archives
This page shows the available archives of our Neopets news. To start browsing, select a month below.
« Return to month listing

Custard Kau
Posted by Dave
Posted on October 21, 2005, 12:18 pm NST
Yum. Custardy.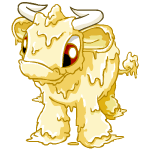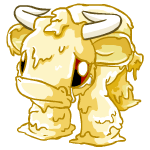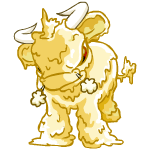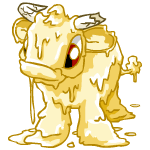 Monday's Caption
Posted by Dave
Posted on October 21, 2005, 12:18 pm NST
Looks as if Talek is showing Hannah and Co. the neat weapons from Maraqua!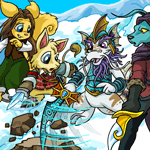 Happy Halloween
Posted by Dave
Posted on October 21, 2005, 12:20 pm NST

More Korbat Day
Posted by Dave
Posted on October 21, 2005, 12:22 pm NST
We have another Korbat color for Korbat day. :smile: And it appears to be redrawn... but that doesn't mean anything. :tongue:
Header: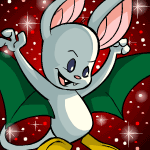 Chocolate & Ice Korbats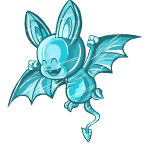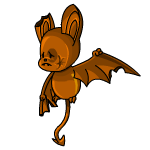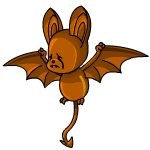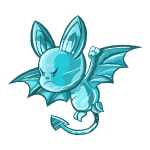 Recent Avatars
Posted by Dave
Posted on October 21, 2005, 8:34 pm NST

Lose to Punchbag Sid when he randomly comes into battle instead of Bob!

Random whilst diving into the Symol Hole in Meridell. You can dive in an infinite amount of times per day. Just be sure to hit the enter button each dive, no refreshing!

The Next Step!
Posted by Dave
Posted on October 22, 2005, 7:56 am NST
The next step for the Lost Desert plot has been released. :smile: A full walkthrough is below. However, you need to
finish and read your tablet
and
speak your prophecy to Nuria
before doing this part.
First, you'll need the
Repository
chef, who is suspiciously familiar. :tongue: He is located on the second floor, row 20, column 5.






Talking to the chef (by going onto the square in front of him and pressing the "Talk to Chef" button), will tell you that he wishes he had a vacation. More important, however, he says he wants a souvenir from an "exotic locale." The only place to visit would be the
Gift Shop of 1,000 Trinkets
! The shop owner will hand you an Empty Vial.
The gift shop owner perks up. "You know, there is one thing I have... but I couldn't just give it away. I'd do a trade, though. If you can bring me some black smoke, that would be really cool. Here, I'll even give you this little vial I had lying around. Let me know if you find some!"

Next, visit your inventory and attach it to a pet as Battledome equipment. The next step would be getting some of the black smoke... from the Ruins Spirit in the battledome!
Once you have the vial equipped, make sure your pet is all fed up and has full HP. Challenge the Spirit and use the vial on your first turn. You need not win or lose, just be sure to use the vial against the Spirit. :smile:
As you might have noticed, the Empty Vial has become...
Smoky Vial
!

Better keep that lid on!
Unequip the Smoky Vial and return to the
Gift Shop of 1,000 Trinkets
. She'll take the vial from you and award you with a Temple of 1,000 Tombs Souvenir T-Shirt. Just what you wanted. Really.

...and all I got was this lousy t-shirt!
Finally, you'll need to visit the chef again. If you didn't move anywhere in the
Repository
, you should be right where you were, in front of the chef. :wink: Talk to him.
"Wow!" the chef exlaims as you hand him the souvenir. "Thanks so much! I never woulda been able to get one of these, I'm so busy working. Here, let me give you something in exchange."
He'll hand you a Useless Crystal, which I'm sure won't be too useless soon.



If you're not up to this part yet, check out JN's Full LDP Coverage right here!

Korbat Day!
Posted by aznmiguel
Posted on October 24, 2005, 11:56 am NST
Korbat Day is this Wednesday! :smile: So get ready for a Batty-filled Wednesday!
Header: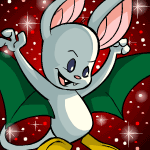 Background


Click For the Large Version
Caption: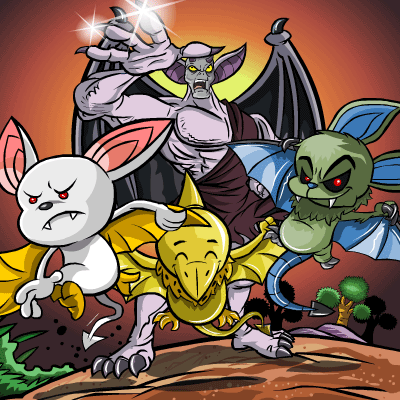 Keepers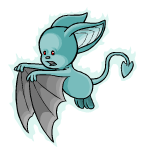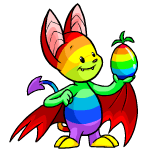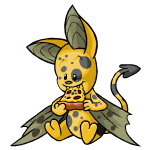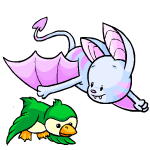 Chocolate and Ice Korbats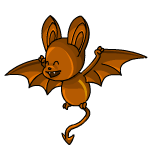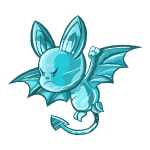 Buddy Icons



Halloween Goodies
Posted by Dave
Posted on October 26, 2005, 12:09 pm NST
Some new Halloween goodies have been spotted. :smile: And, there's Werelupe Day, let's not forget. :wink:
Friday's Caption: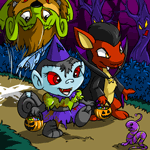 Greetings:



Preview

Preview


Preview

Werelupe Day: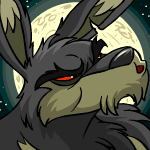 Click for larger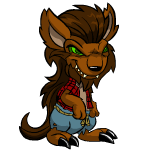 Fun Images:




Items:



Royal Korbat Avatars
Posted by Dave
Posted on October 26, 2005, 12:31 pm NST



Female | Male
Spiffy, eh? Well, you can only have one. :sad: Depending on which one you want, you'll need to change your account's gender (whatever shows up in your lookup). You can change gender information here:
http://www.neopets.com/userinfo.phtml
(But read the next part first! It's confusing!)

Changing gender to
FEMALE
and visiting a
RoyalGIRL Korbat
will get you the MALE avatar.

Changing gender to
MALE
and visiting a
RoyalBOY Korbat
will get you the FEMALE avatar.
Be sure to read this and understand or else you'll end up with the wrong avatar!
Also, you can change your gender back with no fear of avatar loss. :wink:

(Matt Edit: Just to clarify -- this means you will NOT lose the avatar once you've got it, even if you switch your gender back. It's not like the Emo Usuki av - thank goodness!)

More Halloween Fun!
Posted by Dave
Posted on October 27, 2005, 2:14 pm NST
Some more Halloween goodies have popped up. Be sure to visit two posts down to see even more stuff! Thanks to Neonuttersofneopia.com for the flexing werelupe. :smile:
Spooky Petpet Colors:







Caption: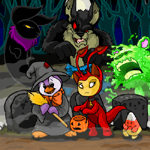 BTY: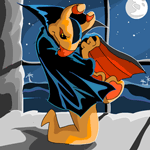 Blog: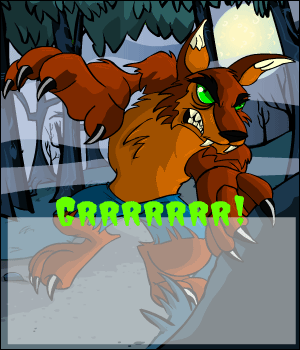 Animation: