Your jnAccount:
Login
or
Register
| New to Jellyneo?
Click here!
Altador Cup XIV
Jellyneo's Altador Cup XIV Coverage
Altador Cup News and Updates
TNT Staff Tournament Round 1 Results
Posted by Dave
Posted on June 13, 2019, 9:19 am NST
Round 2 of the
TNT Staff Tournament
has now begun! Our guide has been updated with details on the staff member scores for the first round. You have until June 16th at 11:59 PM NST to assemble your team for round 2.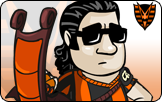 If you correctly guessed DJ Skellington as the Star Player for Round 1, you will get a Neomail congratulating you and a new item will be added to your inventory - a DJ Skellington Keyring Charm.
Round 2 Open, Round 1 Results Posted!
Posted by Dave
Posted on June 13, 2019, 8:54 am NST
Round 2 guessing
is now open! Don't forget, every 2 days, come back to JN and guess who you think will win each of the 10 rounds our staffers are competing in. The more guesses you get correct, the more points you earn, and the higher the trophy you'll receive in the end!
Before guessing, though, make sure you check out the
round 1 results
!
So, what are you waiting for...
Altador Cup Staff Tournament
Posted by Herdy
Posted on June 8, 2019, 2:55 am NST
The
Altador Cup Staff Tournament
has begun! The format is the same as previous years - select a team of two forwards, two defenders, and a goalie each week to earn points.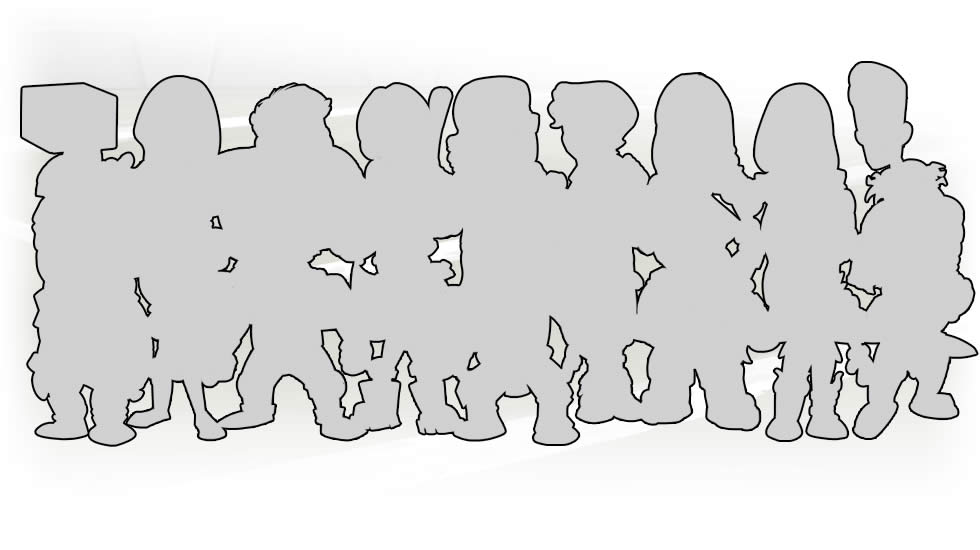 This first round will last until midnight on Friday. Note that all teams have a returning staff member bar Tyrannia this year, so it may be worth looking at
previous year's staff tournament
coverage to get an idea of their strengths.
Note:
Remember to also select a star player for this round after you have selected your team for a chance at an additional bonus.
JN's Altador Cup XIV Tourney Now Live!
Posted by Dave
Posted on June 6, 2019, 12:48 pm NST
We're back for another year of JN's Altador Cup Staff Tournament, and this year's tournament is
taking a trip through time
!
Our
Eleventh Annual Altador Cup Staff Tournament
is now live! The
JN staff
are competing against each other in Yooyuball to see who is the best player!
You can participate in our tournament by guessing who you think the
top 3 players
will be, and for kicks, the last place player! You have until
June 12th at 11:59pm NST
to get your top 3 guesses in. (Also, new this year: the
teams page
now lists past tournament performance! Check out the stats before making your guesses!)
And on June 11th, our tournament begins with
daily round guessing
. Come back every two days to guess who will win each of the 10 rounds in the tourney.
So, what are you waiting for...
Altador Cup Begins
Posted by Herdy
Posted on June 4, 2019, 12:09 am NST
UPDATE:
The issue is fixed and scores are now counting!
The
Altador Cup
has begun the first day of live play! However, as is tradition, things aren't currently working properly. Scores are not being added to rank totals at the moment and it is unlikely they are counting for your team. We recommend waiting until this is fixed before playing more.
Here's an official announcement regarding the scoring not counting:
Official notice from the Altador Cup Committee: Due to irregularities with the scoring system, we advise all players to wait for further updates before resuming gameplay for their teams. Any inconvenience caused is deeply regretted.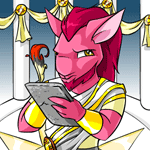 So far, it appears that there have been no changes to last year in terms of tournament setup, or captchas.
Daily caps
also appear unchanged.
As you play through this year's tournament, share your progress on your userlookup, petpage, gallery, or wherever, by creating an
Altador Cup Record
image! You can pick one of many styles to showcase your current progress:
Altador Cup Sign Ups Live
Posted by Dave
Posted on May 25, 2019, 10:19 am NST
The
Altador Cup
is now taking sign ups for the 14th year! As is usual, for signing up with a team, you'll receive that team's respective wearable frame and a special prize for the number of previous Cups you have participated in. You will also receive the
Altador Cup site theme
for joining.
The new prize for this year (in other words, playing in the 13 previous Cups) is: Legends of Altador Cup - Autographed Copy.
Official tournament game play will begin on June 4th, and sign ups close off on June 6th. The tournament will run until June 30th, with final results and prizes announced on July 3rd.
Final Night For AC Prize Shop
Posted by Dave
Posted on May 24, 2019, 8:36 pm NST

The 2018 Altador Cup prize shops are closing tonight, May 24th, at 11:59 PM NST. If you haven't done so already, we recommend using up the rest of your points. Any unredeemed points will be forfeited and cannot be redeemed in this year's prize shop.
The Takeaway Lunch and Yooyuball Keyrings make great last minute donations to
Charity Corner
!
Altador Cup Pre-Season Press
Posted by Herdy
Posted on May 16, 2019, 10:34 am NST
The annual
Altador Cup Pre-Season Press
tour has begun, signalling that this year's Altador Cup is not far away! Over the coming days, information on each team will be added to the page - currently, Meridell, Tyrannia, and Virtupets are available to read about.
Each time a team is added to the page, new NC items themed to the team will be released at the
NC Mall
. This year's set of team items are Yooyuball Rackets!
















Unfortunately, the start of the pre-season means that both last year's Altador Cup prize shop and the Staff Tournament prize shop have been closed (this year, without warning), and any unspent points will be wiped for this year's tournament.
Update!
Both prize shops are available again, message from hardtotame:
We apologize for the error.

We will put the prize shop back up shortly and share the link with you. The prize shop will officially close on 24th May at 23:59:59 NST, so make sure to redeem your points before that.

We will be making the announcement in today's news.