Your jnAccount:
Login
or
Register
| New to Jellyneo?
Click here!
Welcome to Jellyneo.net!
Welcome to Jellyneo, the #1 ad-free Neopets help site! We offer news and tips for the popular online game Neopets. Here's what you can find on the site:
You can also register a jnAccount; it's free and lets you access special features! (Find out more!)
Pick your news: Neopets News
| Crossword | JN Updates | Daily Puzzle | Altador Cup XV
Upcoming Neopets Animated Series + Merchandise
Posted by Dave
Posted on June 16, 2020, 10:03 pm NST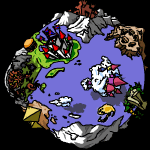 In a talk given at an industry conference this week, Jumpstart's CEO went on record with a few interesting tidbits about upcoming Neopets projects. An article from
The Verge
reports:
The first Neopets animated series will launch in fall 2021, according to JumpStart CEO Jim Czulewicz.
...
In February [2020], Neopets announced that a television series in collaboration with Beach House Pictures and Blue Ant Studios was in production, but little is still known about the upcoming plot and characters.
...
Czulewicz said that the company is currently working with three different storylines, but it has yet to make an official decision on what the final script will look like. JumpStart is also considering developing animated shorts "that drive into the bigger story arcs" longtime fans are familiar with, while targeting the main show to both younger audiences and legacy players.
Apparently, there are also plans to launch new Neopets-branded merchandise, including "toys, trading cards, and [plushies]" by the end of 2020.
What would you like to see in an animated Neopets series? Which characters or worlds would you want featured? Share in the comments below!
That's great! I'd love to see zafara merchandise
Gelert merc. And The Dark Faerie story line
It's interesting to see an animated series with specific storylines in mind. I can't imagine the animation itself will be anything amazing looking after looking at Beach House Pictures previous work, but Neopets has never really needed great animation before so I'm sure it'll be alright.
Does it list anywhere what this will be released on?
cay
, 06/17/2020, 12:23 am NST
Ah! So excited, I'd better start saving!
I think Neopets the animated series would work best as an anthology series.. There is a lot to do and discuss, but it wouldn't necessarily work if you force it all in a 'consistent' storyline.
I just really hope they keep the general sense of humour that has always been one of my favorite parts of the site, and that they don't sanitise everything just because it's for kids.
I am truly begging for Tale of Woe characters. I need more of them in my life!
ANIMATED SERIES: Well, at least for the first season, I think an anthology series would work the best showcasing stories from all over Neopia. Maybe base stories on Neopedia articles that have them (also hiring at least concept writers who are familiar with Neopets so would both know and love to create stories taking place all over Neopia). If the series proves to have legs then maybe focus on multiparts based on Neopet plots.

TRADING CARDS: If by trading cards they mean a playable game version then they have the old Neopets TCG right there. Sure the cards are probably out of date though that doesn't mean the system is (plus they can reprint the cards they they decide worth keeping around). Though if it is a completely new card game at least reuse the artwork from the old TCG...

RARE ITEM CODE: And of course, hope they remembered to place rare item codes.
The movie (Coming 2021) will be called Jelly Blobs Of Doom.

I'll believe it when I see it.
Trading cards and plushies, yay!!

Honestly.... with Jumpstart over Neopets, is it really a good idea to have an animated series? They're not really..... good on the lore of that is Neopets. And is this 2D drawn animated or computer animated?
ahbeeb
, 06/17/2020, 7:40 am NST
All I want is a Skeith plushy.
Anything from the DC/MD war plots would make me a very happy camper, haha.

And merch? Yay!
I cherish my McDonalds merch and will buy more beanie babies if they come. I would love to see Brucey B in Happy Valley in a series!!! The Werelupe and all the Halloween pets would be great!!
Sweet! I would love to get a job working on these productions.
Frankly I really don't feel excited about a Neopets animated series - quite the contrary. I just feel like the chances of it being done well are so slim, I'd rather not see it done at all.

In terms of merch, I also think merch is done badly, and I'd rather not see it either. The merch I've seen since JS took over is underwhelming to say the least. Just not excited about any of this.

If they do give us merch, then I suppose I would prefer to see practical things such as embroidered patches that can be sewn onto clothing or bags, trinket boxes - something I might actually use rather than something that will just gather dust. As long as - and this is a HUGE dealbreaker for me - these things aren't plastered with the logo. I HATE seeing logos on stuff and I won't use logowear.

So, for example an embroidered patch of Sloth's grinning face - with no logo on it. A metal tin with a landscape or plot scene - with no logo on it (or maybe a small logo on the bottom of the tin).

But I know that I'm just dreaming. Nothing like this will ever be made. I predict that at least 20% of any item they create will be taken up by the logo.
The inimitable Tim Curry voice actor as Dr Sloth.
Eddie Izzard as anyone.

The Awakened Twins gumming up the works where e'er they go,

Merchandise designed and sold by Archie McPhee.

Yeah


I'm a bit cautious about the animated series, I hope they keep the spirit and general athmosphere of Neopets.

Hopefully there will be a story about War of the Obelisk, since there are lot of interesting and well designed characters.

But the merch... yes please! I really hope for figures and plushies, or items like patches as metioned earlier. Hopefully there will be general species merch (peophins, xweetoks, aishas, boris and lutaris please!), in addition to characters.
YES!!!!!!!!!!!!!!!!!!!!!!!!! OH MY GOD PLEASE HIRE ME!!!!!!!!!!!!!!!

I WILL DO IT COMPLETELY FOR FREE!!!!!!!!!

I SWEAR ON MY ACCOUNT!!!!!!!! I WILL WORK FOR FREE IF I HAVE TO!!!!!!!!!!!!!!!!!!!!

"JumpStart is also considering developing animated shorts "that drive into the bigger story arcs"" WHAT DID I TELL YOU?!?!?!?!?!?! BIGGER STORY ARCS!!!!!!!!!!!!!! LORE!!!!!!!! SWEET LORE!!!!!!!!!!!!

"Apparently, there are also plans to launch new Neopets-branded merchandise, including "toys, trading cards, and [plushies]" by the end of 2020."

OOOOOOOOOOOHHHHHHHHHHHHH!!!!!!!!!!!!!!!!!!!!!!!!!!!
IT'S COMING BACK!!!!!!!!!!! NEOPETS IS OFFICIALLY COMING BACK!!!!!!

*cue "My Sweet Lord" by George Harrison*

🤩😭🤩😭🤩😭🤩😭🤩😭🤩😭🤩😭🤩😭🤩😭🤩😭🤩😭🤩😭🤩😭
@starfirefluffy - Mee too!!!
@moonlightwitch - And this!!!
@zeelink - Compare it to "Gravity Falls" and you will be relieved to know about it's "jokes that go over kids' heads!"
@bsc9999 - ME TOO!!! XD
@pikachu315111 - "(also hiring at least concept writers who are familiar with Neopets so would both know and love to create stories taking place all over Neopia)." THAT'S MEEEEE!!!!! *frantically points to self*
@roshchodesh - Ooh... Personally, I imagined Kevin Michael Richardson voicing Sloth... but Tim Curry would be good too...
*composes self*
I'm sorry. I have wanted this since I was little! This has been a piece of ME for years! To know that they're doing this overjoys me to the grandest extent! *deep breath* *exhale*
Where are they hiring/what are the requirements?
jawsch
, 06/17/2020, 1:20 pm NST
@mavegibson // There's only been 2 items? Lol And those were created by NetDragon without knowledge or input from JumpStart.

They've hired probably one of the best agencies in the business, Carlin West. She was part of the team that launched Pocket Monsters which eventually became Pokemon, TMNT, Cabbage Patch Kids, etc.

Asking for no logos is unorthodox and a bit silly in my opinion.
@1jediboy
I went and listened to Kevin Michael Richardson and yeah, good, too.
H
Did you hear Tim Curry as Darkness in "Legend"???
=o
"Legend?" I didn't realized that he was in it.
I'd be pretty hype about TCG, even if it's a new system (though I hope it's a TCG and not just collectable cards without a game)
I wouldn't mind an animated series that's kind of like the My Little Pony Series
@mslovelymuse I agree, its definitely something I would want to watch
I'm really excited about everything that TNT is announcing. I look forward to what's next!
neonym
, 06/17/2020, 7:49 pm NST
I am excited, but it is a bit hard to be excited, yeah, given how underwhelming JumpStart's plots on Neopets have been so far.
Plus, weren't they STILL looking for a co-production company? Does it sound like that's still the case?
Lastly, I really hope they make it with "legacy players"/older audiences more in mind. You can get a better show that way, which contributes to brand recognition, I'd assume. Brand recognition for Neopets probably isn't high enough with young audiences & I'm not sure just MAKING a show will raise that well enough to draw them in, as opposed to making a good show, which might be easier when they can better adapt some of the more mature concepts Neopets's plots have used in the past.
I'm impressed: If all y'all who are commenting here were involved and creating the future content, it would be astounding. You've got heart of neopets.
@roshchodesh - Thank you!
🧡
I promise to breathe new life into Neopets when I get the chance!
I'm not as excited as I should be. Sure it's important to try new things to grow but considering just how their cellphone games failed, how the quality of artwork just isn't the best, how they ignored lore... not to forget the desaster with the merch that never was sent. I've lost my trust in JS.
If they do well with the series and merch then, fine, trust can be regained. But planning merch before the series, before they even know how phone players will react to neopets? Too soon. They'd reach more kids with a good phone game than with plushies.
Given the poor characterisations of both Hannah and Kanrik in the recent Hannah and the Lost Time Capsules Adventure, I am seriously concerned about any depictions of my favourite characters in this Animated Series. Mainly Jeran. But also others. -.-

It wouldn't surprise me if the separate animated shorts that were referred to were actual adaptations of some of the Plots... but unless they were straight adaptations I wouldn't be interested as any changes could cause the magic to be lost. Although I doubt any of these projects would be easily accessible to people in the UK with poor internet speeds like me anyway so yeah. ... I can dream about Halloween Shoyru Plushies though. XD;;
@Jawsch That is simply untrue.

If you look at gamer merch as an example, most of the merch has a small logo in the same color as the item (i.e. inobtrusive) or on the bottom of the item - if any logo at all. Instead that merch relies on iconography, characters and settings from the games.

The best merch designers know that people know and recognize characters and settings and don't need to be slapped across the head with a logo. Whether it's a poster, a figurine or a plushie you will not find a logo on a lot of that gear. And yet it's very popular, and the fans know immediately which franchise it's from.

And this is borne out by what seems to have come from the agency you say JS has hired. I looked up Pokemon merch - most of what I found has no logo at all, Yugioh - no logo, Ninja Turtles merch - a significant percentage, nearly half of the merch I found, had no no logo. The fans aren't stupid - we know what we're into, we don't need a label to remind us.
TEE CEE GEE!!! Ahhh!!!
I never imagined the Neopets TCG would be something they would ever revive. Even if it is nothing like the old card game (which I never actually *played*), still looking forward to collecting shiny/glittery/holofoil cards to keep alongside Pokemon, MapleStory, and Animal Crossing cards.
There are 32 comments above. Why not post yours?