Your jnAccount:
Login
or
Register
| New to Jellyneo?
Click here!
Welcome to Jellyneo.net!
Welcome to Jellyneo, the #1 ad-free Neopets help site! We offer news and tips for the popular online game Neopets. Here's what you can find on the site:
You can also register a jnAccount; it's free and lets you access special features! (Find out more!)
Pick your news: Neopets News
| Crossword | JN Updates | Daily Puzzle
TNT Staff Tournament Round 4 Results
Posted by Herdy
Posted on June 28, 2019, 2:59 pm NST
The results of the
TNT Staff Tournament's
final round have now been announced! Our guide has been updated with details on the staff member scores for the final round.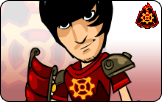 If you correctly guessed Senor Malo as the Star Player for Round 4, you will eventually get a Neomail congratulating you and a new item will be added to your inventory - which will presumably be a Senor Malo Keyring Charm. The prize and neomails have yet to be awarded.
TNT Staff Tournament Guide »
The Staff Tournament's prize shop will be released next week.
AH finally Señor Malo. Persistence is key. Been picking him from round 2.
I mean 1. I need an edit button. With all my typos here.
Looks like they're down again
Is neopets.com down right now?
It's not just you! neopets.com is down.

Great, just as I came back to play the AC games for a few hours before bed.
Love how Neopets went down right as I tried to send score for a 15-point game of Yooyuball
At least I was almost finished maxing it out; I feel sorry for those who still need to play for the day. Hopefully Neo goes back up soon and this downtime isn't a repeat of what happened the first game of the finals.
suikin
, 06/28/2019, 6:22 pm NST
i couldn't play earlier, and now Neo is off...

arrrgh just had 12 points in YYB and it wont go thru I am so tired of this, the last game finish it went down too, at this rate I'll never get to rank up tonite
It makes me happy knowing that JS did their math right on this one.
I did just manage to get 6 out of 7 wishes made, and bought my stocks, but now it seems to be completely down again.
ffs why are the down days double the length than last year (sunday to monday for me, both weeks) and NOW SEVERAL DOWN TIMES.

I hope they extend the cup because this is RIDICULOUS
sycatt
, 06/28/2019, 7:19 pm NST
I voted for Senor Malo as the Star Player for Round 1 but chose Binary Supagoo for this round
No keyring for me ...again.
cat
, 06/28/2019, 7:19 pm NST
Looks like no playing for me today either.
up now but who knows for how long
Has anyone received a neomail with the charm?
Also, what do you folks think are the chances TNT will be re-re-releasing the Altador Cup Staff Tournament avatar? Cause I need it

cat
, 06/28/2019, 8:07 pm NST
And it's back!

Also I think I might have picked Senor Malo as my star player, so maybe I'll get a keyring this time?
Didn't mean to sound no negative above. I guess it was because I had had 3 different YYB scores in a row that did not go thru.

YAy! I chose Senor Malo too!
sycatt
, 06/29/2019, 12:14 am NST
...and now it's another bye day?
Why is it a bye day?!

Bloody hell this year's AC has been frustrating
YEAH!!! New surprises everyday
We're facing the last team but actually the scores aren't sent because it's counted like a bye day
What should we expecting for tomorrow? Maybe we'll play against our own team... Hey TNT that's an idea, no?
I really can't get mad anymore with this AC
berdor
, 06/29/2019, 5:29 am NST
Just got the neomail. Wrong text, "Here is your prize for correctly predicting Jade as the Star Player of Round 3", but the correct prize. A Senormalo Keyring Charm.
Same as berdor, I got the wrong text in the neomail but the prize is correct.
Haaha Same. Now i want the jade charm too!
una
, 06/29/2019, 8:10 am NST
The site being down is getting really, really boring. You can't do anything.
Again? Neopets is down again! Grrrr
I saw someone said something like "the glitch will be fixed while a site down lasting for 8 hours long" earlier and I think they jinxed it.
Massive lag again and I'm literally like 10 SOSD from All Star!!! Arghhhhhh
yekith
, 06/29/2019, 11:12 pm NST
Ugh...I was going to play some more and round up some games played before the day ended. Now my MSN games will be uneven. D:
sycatt
, 06/29/2019, 11:38 pm NST
Help me, I'm stuck on the TNT Neo-elevator. It's up, it's down, it's up, it's down, it's up, it's down--I'm getting dizzy.
There are 28 comments above. Why not post yours?