Your jnAccount:
Login
or
Register
| New to Jellyneo?
Click here!
Welcome to Jellyneo.net!
Welcome to Jellyneo, the #1 ad-free Neopets help site! We offer news and tips for the popular online game Neopets. Here's what you can find on the site:
You can also register a jnAccount; it's free and lets you access special features! (Find out more!)
Pick your news: Neopets News
| Crossword | JN Updates | Daily Puzzle | Daily Dare
Charity Corner Perk Shop Updates
Posted by Dave
Posted on June 10, 2019, 12:45 pm NST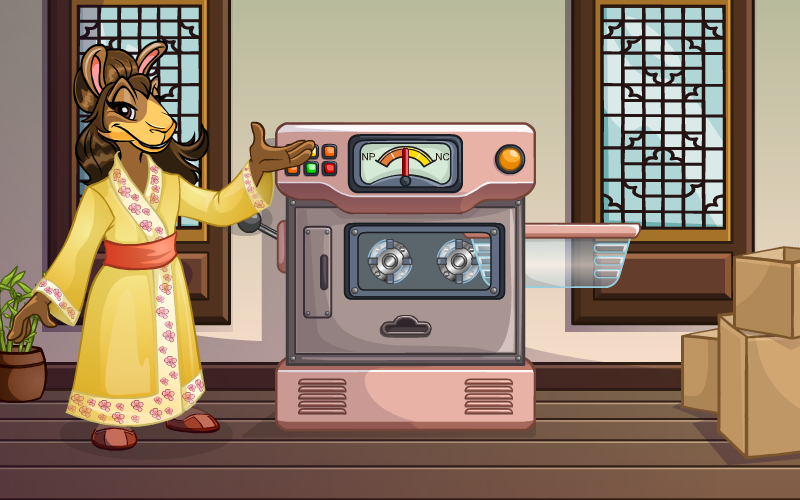 A few notes have been added to the
Perk Shop
perk descriptions.
Namely, "One More Time" (the perk that allows max redemption resets) and "Zapped!" (allowing you to zap your Petpet) have been temporarily taken out of the possible outcomes for Perk Me Up:
*This perk has temporarily been removed from the possible outcomes.
We believe these perks have actually been out of rotation for the past few days, as we haven't received any reports of anyone receiving them. (On a bright note, if you're
not
interested in these 2 perks, then now is a great time to spend points on Perk Me Up before they come back into rotation!)
Additionally, notes have been added on the "Cheaper By the Dozen" and "Bank Bribery" perks:
Note: If this perk is currently active on your account, do not buy it again. We are currently working on a fix that will allow the perk from this year to extend your perk from last year.
Perk Shop Guide »
Perk Shop »
inkpot
, 06/10/2019, 2:49 pm NST
before i try for another colour-it-wild via perk me up, can anyone detail on whether or not it still makes you choose a pet right then and there or can you now save it for later?
Oh good! I'd only purchased "Cheaper By the Dozen" and "Bank Bribery" a couple of months ago , and I'd been disappointed when they went away when the new prize shop went live, instead of remaining for the promised 365 days. This seems like they might be restoring my lost time!
:'( I wanted a Hoagie Kadoatie so badly
I feel cheated :/
twood
, 06/10/2019, 3:33 pm NST
I got 'Zapped' when I first chose the perk but chose to re-roll
alex
, 06/10/2019, 5:27 pm NST
@drshigeta I really want a Hoagie Kadoatie too! One of my pets has a Berry Jelly Blobikins, which is part of the same picnic set.
Does anyone know how "More for Less" works? If I get the score in a game, don't send, get the perk, then send the score, will that work? Or do you have to relaunch the game window after you get the perk?
Does anyone know how many times we can redeem the Bring Back the Old Days? The guide is a bit ambiguous, first it says you don't how many times, then in the description you say 2 times. Thank you
jawsch
, 06/11/2019, 4:44 am NST
Of course
One of the only perks I actually want.
@alessia: Good catch! It's 2 times, we just forgot to remove that "currently unknown" bit.
My 2018 "Cheaper By the Dozen" and "Bank Bribery" perks have been restored. Huzzah!
Does anyone know when the cc buttons on my inventory page will go away?
Can't figure out if JSNT is leaving them to be helpful or it's just someone forgot and hasn't changed the coding.
yekith
, 06/14/2019, 2:16 pm NST
I keep trying the perk me up thing and all I get is either can I keep it or the ones that gives you more FC bets. Ugh.
yekith
, 06/14/2019, 4:18 pm NST
And now it seems like "Pile on" was added to my all-I-get list. That one is just pure useless to me!

Really, I'd only want More For Less or (of course) Colour it Wild.


I got Snowager first try, but after that, I cna't seem to get Edna or the Wheel. Has the 200% chance gone down?
There are 14 comments above. Why not post yours?