Your jnAccount:
Login
or
Register
| New to Jellyneo?
Click here!
Welcome to Jellyneo.net!
Welcome to Jellyneo, the #1 ad-free Neopets help site! We offer news and tips for the popular online game Neopets. Here's what you can find on the site:
You can also register a jnAccount; it's free and lets you access special features! (Find out more!)
Pick your news: Neopets News
| Crossword | JN Updates | Daily Puzzle | Daily Dare
Charity Corner Perk Shop
Posted by Herdy
Posted on June 6, 2019, 6:41 am NST
UPDATE:
The Perk Shop has returned after being taken down earlier. You may now redeem your points and the perks seem to be working. Stay tuned to Jellyneo as we figure out some of the mechanics and update our Perk Shop guide with more details.
The Charity Corner
Perk Shop
is now live! You can go and spend your points on this year's selection of perks.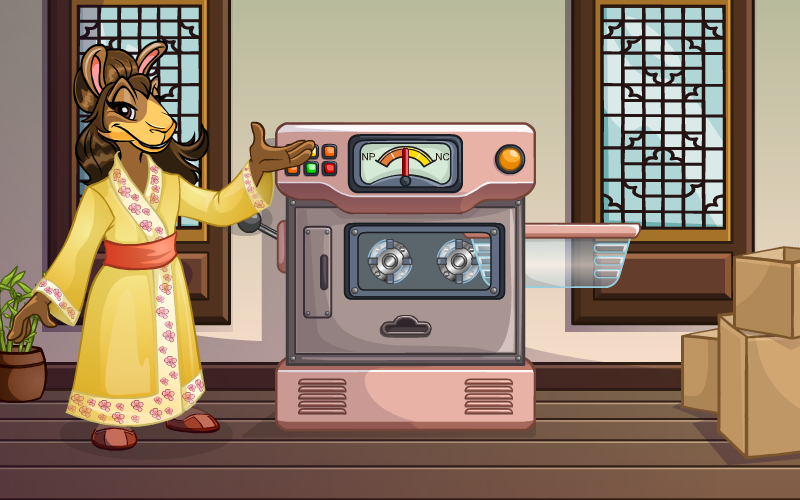 We'll be updating our perk shop guide with exact details of how each perk works in practice as the day goes on. Perk Me Up will offer you the chance not take your randomly chosen perk for 100 points, and avoid the cost of the normal 2000 points should you wish.
Note: Several users have reported that perks are not being applied correctly. At this stage it may be sensible to wait before claiming.
Perk Shop Guide »
Perk Shop »
BUT I WANT TO LOSE MORE ON FOODCLUB
I'm not even surprised at this point. Everything this team pus out seems to be broken or glitched in one way or another.
this why you don't dump half your staff to cut costs
joltzi
, 06/6/2019, 7:36 am NST
Perk shop link goes to front page.
Ha, maybe they took it down in order to fix it
Ha, maybe they took it down in order to fix it
dukula
, 06/6/2019, 10:27 am NST
TNT are ridiculous. I'm surprised they've not accidentally deleted the whole site yet.
n_n
, 06/6/2019, 10:49 am NST
@dukula omg i laughed so hard cause it's true. how do they mess up so consistently??
*Eyeroll* TNT PLEASE, can you do ANYTHING right so we can have a tiny bit of hope/faith restored? This is getting absolutely ridiculous. All this extra time to prepare, it FINALLY opens and it's STILL not working right? For the first time in 13 years I'm slowly starting to consider leaving this place.
I'm sympathetic because it would suck to always be messing things up like they do. Clearly they do put effort into things and I am at least grateful for that. I mean, look at the quick donate feature they added, with almost no hitches, which single-handedly made this event enjoyable.

Plus, why get angry about mistakes when there are so many bone-headed decisions to get angry over? I don't hold their technical issues against them, but I totally DO hold their awful choices against them.
dukula
, 06/6/2019, 11:31 am NST
@n_n I'm glad I made you laugh
I used to be sympathetic, but mess up after mess up, poor communication, inability to meet deadlines, inability to listen to the user base... the list goes on... has made me lose faith in TNT.
I'm currently out of work due to health issues, but while I was working, if I'd have made as many mistakes as TNT, I'd have lost my job so quickly.
I use many other small sites and the teams that run those are so much more capable. There's one site that has 4 people running it. 4! And they still manage to release updates, nice art and events on their site.
to TNT: I find your lack of competence disturbing
OMG!!! WE NEED TO GET JOBS THERE!!! WE NEED TO BE THE ONES TO PICK UP THE SITE!!!
PLEASE!!!
That's unrealistic jedyboy, at best you get laid off after working hard to make the site navigable.

I agree with the sentiment, they want to bite more than what they can swallow.
escrainus is right 1jediboy - if they hired you and you made things on the site run smoothly, they would lay you off or fire you for being competant!
Seriously though I cannot even remember the last event (or anything like that) that ran smootly and that they did not have to take right back down again to re-do!
It's working now
magic5
, 06/6/2019, 1:34 pm NST
I used Perk me up and I got Prized Possesions. Item cap with the perk is 25.
@magic5: Did it state 25 anywhere, or did you just stop getting items after 25?
Perk Me Up prizes are random?
I've said it before I think, but TNT should actually hire from its userbase. Wouldn't suggest it to a lot of sites, but considering Neopets age and complexity...
Waiting for some more info before I redeem my points
@Cocojan - Thank you! That's what I've been saying! It might be unrealistic, but it seems like they only way!
can't seem to figure out how to use the battledome stat booster perk. any ideas
Thought I'd mention, I had already gotten my 15 items from the Battledome today but applied Prized Possesions anyway when it came up. I received another 10 items when I battled again.
inkpot
, 06/6/2019, 3:16 pm NST
i got colour-it-wild and then accidentally refreshed the page (i have a bad habit of keeping a finger on the f5 key) and now my points are spent and i didn't get to use the perk at all...... and no-where do i see where i can use the perk...... should i email them? :c i'm really sad cause i only had enough for one perk and THIS was the perk i wanted and it just went poof for no reason. :C
Has anyone gotten Zapped?? It's the one thing i wanted and I've already spent 4000 points trying to reroll for it, and I've gotten every other option by this point. I have enough points left for 6 more tries and at this point, I don't want to spend them until I know for sure that Zapped is at least an OPTION
inkpot
, 06/6/2019, 3:43 pm NST
it's an option but it's broken rn, diala. might as well wait for now.
Send a ticket inkpot D: I hope you can get it back and put that finger away, far away from that button <-<
I had the same thing happen that happened to inkpot. I got the color it wild and refreshed (because I had to change the species on my lab pet to get the color I wanted) and now the perk is gone.... Def will send in a ticket
I know that the guide is a work in progress, but just wanted to point out that part way down you stopped listing the cost of the perks.
Dang it. For last CC I waited until 5 months ago in early January to start claiming Bank and Stocks perks because I didn't know if I would log on and use them every day/wanted more nps first/was lethargic on what to do with my time on the Internet in general.

What happened now was that those perks stopped (no extra bank interest and stocks back to 15np minimum) since the new perk shop opened even though before it closed it said my perks of course would expire Jan 2020.

My chance to have a whole 7 more months of using them is wasted. Yes I have enough new points to get them again but that means I get 17 months of using the perks while most others who have gotten enough gets 24 months if they were early. Heads up everyone to redeem early...I GUESS.
This is why you don't outsource your labour to India, JumpStaff.

At least the bank bribery perk worked.

I'll just focus on AC and maxing YYB and SOSD, when you clearly effed up MSN and I ain't touching Slushie Slinger...
This is absolute




- I didn't redeem last years perks until *very* recently, when I learned that they would expire. I got the stocks and banks perks, which were listed as lasting for one year - but now they've been disabled by the new system coming up. So all that revenue I was expecting for the next 11 months or so, GONE. I am so displeased right now, I can't even tell you.
Hi everyone! A friend mentioned that Bring Back the Old Days capped at two themes and that when he got the choice the third time, it wouldn't let him pick a third theme and gave him an item instead. Just wanted to throw that out there and find out if that's been the case for others as well.
@dreww355: The perks listed without costs cannot be purchased directly. You need to redeem Perk Me Up (which costs 2,000 points), and then you have a chance at one of the perks listed below it.
Ok I did the avatar gold mine and got Edna in less than 10 quests today, and got the lever of doom after 1 pull.
I've been trying to get them for years so I'm excited
Confused. Applied the battledome perk and it debited my points, but not sure how to apply to my pet. Ideas?
sketch
, 06/7/2019, 10:20 am NST
@mlooshka Wow same here, i didn't notice at first, what the heck

If any of you are having issues with CC, definitely put in a ticket. They responded to me and are fixing my lost color it wild perk manually. I just had to reply on the ticket which pet and what color I wanted and they will change my pet for me.
spabl
, 06/8/2019, 12:14 am NST
Refreshed Quest Request only worked 1 day.
Spinarolla did Not work for me .. zapped did I now have a chocolate kougra!
Fairly certain no one has got WOE from the avatar goldmine. From reading the boards many of us have spun several times and nothing has happened. ( myself 7 so far) Am not sure it is activated.
They are working on the mess they created. I can't apply the LE perk, it lets me select the pet and the species I want him change into but nothing happens when I click on the green convert. I could apply the bank and stock boon, so I guess it is not a browser thing. The support told me that they will forward it to the tech guys now, I hope they can fix it. They also said that they fixed/are fixing the Random perks, so hopefully everybody who lost points gets them back and gets the perks working
There are 43 comments above. Why not post yours?