Your jnAccount:
Login
or
Register
| New to Jellyneo?
Click here!
Welcome to Jellyneo.net!
Welcome to Jellyneo, the #1 ad-free Neopets help site! We offer news and tips for the popular online game Neopets. Here's what you can find on the site:
You can also register a jnAccount; it's free and lets you access special features! (Find out more!)
Pick your news: Neopets News
| Crossword | JN | Daily Puzzle | Lost Heirloom
New Infirmary Step
Posted by Herdy
Posted on February 6, 2018, 4:47 am NST
Update 7/2:
New dialogue has appeared at the
Infirmary
and
Story So Far
page. It seems Malum will be the next patient for Taelia to heal.
A new patient has been added to the
Infirmary!
Aiden the Skeith is asking for Concoctions VIII and IX (8 and 9). Again, completing the achievements requires 6 potion donations, from any combination of the two.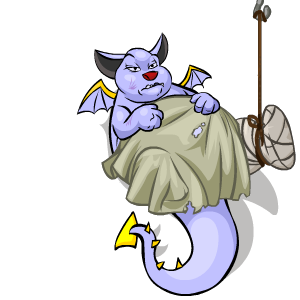 The One of (Every) Kind achievement remains unobtainable - however, we have yet to donate Concoction X so it is possible there is another Infirmary step yet to come.
» View Our Step-By-Step Guide «
mudy
, 02/6/2018, 4:54 am NST
Hoping for a Heal malum step and then a community boss, maybe to beat the wraith affliction? Would be neat!
The ingredients in the walkthrough are properly linked. However, they're not correctly labeled. For the Concoction VIIIs, the 12x Wraith Fang should be Wraith Blood, and the 6x Wraith Claw should be Wraith Fang.
What do you all believe will be the outcome of this event/plot? New land? New species?
I just feel so nostalgic for the past plots, it actually felt like things were worked on better
They're saving Concoction X for then end when we need the day saved by the Powerpuff Girls.
xfer
, 02/6/2018, 10:34 am NST
I created the concoction X, but I don't know if it has a purpose right now. I'll save it
Inuyashaohki, talk about nostalgia...at some point, the PowerPuff girls were to be battledome opponents! *flashbacks*
Proof, from a very outdated but still on Neo page: http://www.neopets.com/help/gameshelp.phtml
"What's happening with the Battledome?
The Battledome is now open and ready for business. You can currently have fights with other player's Neopets and you will soon be able to have one player challenges with characters such as Chiazilla, the Brain Tree and the Powerpuff Girls. For more information and help about the Neopets Battledome, go to the Battledome Page. This can be found at the bottom of the Games Room."
px
, 02/6/2018, 12:46 pm NST
so does anyone know if you get more plot points at the end if you fight more? like say, beating one of the wraiths 100x will result in more plot points than the 70x you need to beat them in order to get the ingredients?
@px, there was never any mention by TNT that fighting more might result in more plot points or rewards later, only that donating more potions in the infirmary might. And even that was kind of vague.
And there is no record of how many times we fight each wraith opponent within the Wraith Resurgence pages (although there is in the Battledome) the way there is a record of all our potion donations in the Infirmary.

And with anything that's not specifically laid out in the instructions or rules, there is no way to know until the end what will happen! We don't even know if there will be a "prize shop" and "plot points", as opposed to different levels of prizes awarded automatically.
TNT specifically said at one point that there are no extra points awarded for battling beyond the percentage meters for each opponent. However, Malum or whatever his name is didn't have a percentage meter so maybe you'd get extra points for defeating him more? Not sure.
Hey, I'll say this new streak of 'releasing stamps and charms and such ALREADY WORKING to put in your album' is a nice touch
It might not be a very exciting end to this "thrilling"
plot, but I predict concoction X and the one of every kind achievement will be for healing Malum and turning him into a beautiful statue that guards Faerieland!
There's new dialogue in the infirmary!
Aethia is talking about Malum with Taelia.
There is also a final banner in the main page:
http://images.neopets.com/homepage/marquee/twr_finalbb.jpg

Yeah, the final potion will be for healing Mulam, who will be somehow connected with that new faerie.
Actually, I just finished reading the new dialogue and I am convinced Mulam will tell them that that new faerie is the real villain.
It sounds like a new plot step is coming. There's even something appearing on the home page...
From the beginning I have suspected of Kaia, to be honest.
Yeah, I think it's been pretty obvious for a while now that Kaia is somehow involved as a villainous figure. I just think we're going to now find out exactly what her role is through Mulam.
I mean, why was Kaia so angry that Malum got away when we found him? I think she might be controlling him.
I just want to say that Kaia being the villain is a lame and obvious twist, since it's extremely similar to the twist from TFR. I even feel like her motives would be about the same.
I think, (as I've prophesied before), that ALL wraithkind will be cured by the end of the plot.
The Wraith color will be "cured", (revoked),
The users will be reimbursed for the NP they spent on the color,
and Faerieland will be back in the sky.
If there's an off chance Wraith is STILL a color by the end of the plot,
I think the massive amounts of Ectoplasm we have will probably be pooled in to make FREE Wraith paintbrushes. (100 vials = 1 PB.)
I think there MIGHT still be a chance there's a "Wraithland", maybe...
I don't think I trust Kaia anymore. She said the beast must be KILLED!

Maybe she's trying to cover something up and cut off any remaining ties; Maybe Shenkuu has something to do with it... Still seems kinda lazy to do the same exact thing they did LAST plot by introducing ANOTHER positive character to only reveal near the end that they were a villain the whole time...
I don't want to sound ungrateful ab
I don't want to sound ungrateful about this plot, because we haven't had one in YEARS... but a lack of visual emotion, (no plot comic), as well as a plot that's not thoroughly engaging, or just a story that's practically been done before... is pretty upsetting... We're still gonna participate out of dedication to Neopets, but we aren't left as satisfied as past plots have left us.
I love this site and will always participate in any event that I can that I know of... but the quality of this site has dramatically gone down ever since the layoffs...
I cannot stress enough how much I want artful users to work on the site as well.
There's a lot of potential in that.
We'd get credits, we'd get trophies, we'd get prizes, we might even receive monetary!*
(*Unlikely. Probably not... But it would be fun to think about. :laugh
And to tap into the user's creativity like that would be fostering many new potential artists/animators/illustrators/writers/etc.
It would be so good... and I think we need it NOW more than ever. ~1jediboy
I really don't think that would ever happen. There are too many reasons why it would be more trouble for the company than it is worth. Aside from potential legal/HR headaches to get something like that set up, it would cost more money to administrate than they'd save. It would take a lot of paid labour to guide, oversee and filter through the unpaid labour. They have already got well-established internal processes for producing the artwork they need. I don't see them bringing in outside art in any other way than through the site contests that already exist.

From a business perspective it's just a complete non-starter, and at the end of the day, Neopets is a business.
*looks up*
...I understand. Outside art by fans would be far too expensive to manage.
I just speak out as a fan who simply seeks quality.
Neopets' main community is the group of people that grew up playing on the site since it's beginning to the dawn of it's 2.0; (Veterans.)
We've been on for YEARS! Years of devotion to our favorite site. All we want to see from Neopets is the beauty and quality that we know it's worth.
I have been on Neopets more more than half my life! To see it's quality fade like that is to feel like my home planet is dying!
I just want Neopets to stay up. People who say they aren't going anywhere don't know! After the Jumpstart move, TNT said "We're still here! *waves*" and then the layoffs happened! People who have worked there since the BEGINNING were let go.
I'm not saying it's inevitable for it to close... I'm just saying I'm scared.
And I know I'm not the only one...
Malum is now in the infirmary! There's also a new tab on the achievements page.
Malum is in the infirmary

if you donate 1 of each potion or i mean use 1 of each potion * you can still use the potions on fyora and the skeith but i wouldn't wait long)

you get the last achieve in the healing part and it awards an avatar! love it
There are 28 comments above. Why not post yours?