Your jnAccount:
Login
or
Register
| New to Jellyneo?
Click here!
Welcome to Jellyneo.net!
Welcome to Jellyneo, the #1 ad-free Neopets help site! We offer news and tips for the popular online game Neopets. Here's what you can find on the site:
You can also register a jnAccount; it's free and lets you access special features! (Find out more!)
Pick your news: Neopets News
| Crossword | JN Updates | Daily Puzzle | Plot | Advent

CAPTCHAs (Sorta) Gone
Posted by Dave
Posted on November 15, 2017, 9:57 am NST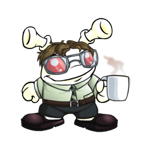 The infamous checkbox CAPTCHAS have been removed from userlookups across Neopia. Instead, your browser will be completing an "invisible" CAPTCHA, essentially checking the box for you. In some cases, you will
still
need to "select all images with street signs" to proceed.
It looks like as of writing that Neopet lookups still have the old style checkbox CAPTCHAs in place. We'll make an update if they too go the way of the
Badeek
.
Hey, there's a new goodie bag at the NC Mall, which gives a Glow in the Dark Backdrop.
Wow, progress on the Captcha's. That's a nice birthday surprise!
The tick box wasn't what bothered me. It's having to go through the picture quiz (sometimes several pages of them) every time!!! before I could proceed to the page. That hasn't changed at all.

Also (less so) that linking to a pet lookup couldn't be done by copy/pasting the URL from the lookup itself. You had to go back to the captcha page to find the right link.
rosi
, 11/15/2017, 11:43 am NST
I wish we could see the user- and pet lookups offline (i.e. on another browser) again instead
Ooh..
I thought of a way to get rid of the CAPTCHAS! It's a little bit of an invasion of privacy though... What if we agree to let our computer's webcams document us on the site? It would film us on a live feed to TNT members watching us to make sure we don't use bots. It wouldn't watch us unless we agreed to the privacy policy
; but if we agree, no more CAPTCHAS!
Just spit-ballin'.
Eh?
1jediboy
I go on neopets first thing in the morning. I'm not letting anyone see me on my computer's webcam -- it'd scare the heck out of them!

They'd still require the CAPTCHAS cuz those images don't prove I'm human!
Omg, even with Noscript and Adblock Plus I can visit userlookups again!
FINALLY.
@1jediboy: One, I'm going to guess that NoScript would block that and it wouldn't work with my browser/add-on combo. Two, that would likely open up our computers to some major security issues, and three, could be used for espionage. Four, is collecting that information even legal for users under the age of thirteen? Five, what if my computer doesn't have a webcam that works? And, finally, six, what about people who forget to turn their webcam off, leave neopets open, and suddenly some poor staffer is stuck watching a screen with nothing going on? That's not to mention that then I'd feel the need to put on actual clothes while on neopets, instead of surfing the web in my pajamas.
cat
, 11/17/2017, 2:24 am NST
I assume if they did webcam based verification it would just be to check that there was a human when the webcam was asked, I doubt any TNT staffers would be watching. That being said, I don't have a webcam and wouldn't fancy the idea of a staffer watch me scratch random places as I play.

As for NoScript/Adblock, as with the current captchas you'd need to train them to ignore the relevant scripts.
Ehh... hehe... I seem to be getting a lot of feedback for my plan... and it seems my plan is full of holes.
I wasn't really 100% serious about it. It's like a plan for a player DESPERATE to get the CAPTCHAS gone at any expense!
I knew some people wouldn't have webcams,
it does sound kinda seedy, it was kinda more of a joke idea.
Oh well. Back to the drawing board...
There are 10 comments above. Why not post yours?