Your jnAccount:
Login
or
Register
| New to Jellyneo?
Click here!
Welcome to Jellyneo.net!
Welcome to Jellyneo, the #1 ad-free Neopets help site! We offer news and tips for the popular online game Neopets. Here's what you can find on the site:
You can also register a jnAccount; it's free and lets you access special features! (Find out more!)
Pick your news: Neopets News
| Crossword Answers | JN Updates | Daily Puzzle

Premium Sale is Live
Posted by Dave
Posted on August 10, 2017, 4:45 pm NST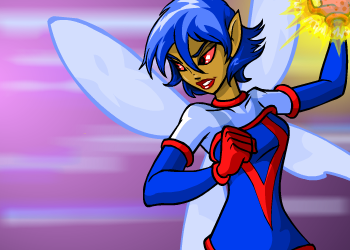 The annual Premium sale is now live! A yearly subscription is now being sold for $49.95, rather than the usual $69.95 (saving $20).
The sale will run for a "limited time", so don't delay if you'd like to renew or re-purchase your Premium account as this lower rate. JumpStart has not stated a sale end date as of writing.
Don't have Premium? Check out all the benefits and perks on our
Guide to Premium
.
Sign Up for Premium »
...*starts singing*: Money, money, money, mooonay... Monay! Money, money, money, mooonay!
Sorry, about that; I was thirsty for some "O.J."
jawsch
, 08/11/2017, 5:52 am NST
I'd like to see them add something to Premium.
I'm still bitter about losing the Portal. I loved that feature
Or add something to the Elite Boutique? They haven't added anything in years.
I've had Premium for over a year now, and I still don't have access to the Premium Boards. I do update my ticket occasionally.
Doesn't premium still have.. issues? like auto-renewal?
Part of me wants to upgrade to premium but also I want to get what I pay for and I feel like they would just take my money and not actually give me premium.
I was pleasantly surprised when mine auto-renewed just fine in June. Last year when I upgraded during the sale I had no confirmation that it had worked, but I did get the sale price and no issues. I used PayPal, which had given some people trouble before.
@reconnection: FWIW, I signed up just fine yesterday. Premium was activated pretty much instantly, and my payment was taken without issue.
I can't speak to the auto-renewal issues, as mine had an issue auto-renewing... because I had since canceled the credit card it was set to renew with.
Luckily, it actually just shut premium off without issue and I didn't see any charges trying to get through. (So a success, I suppose!)
I currently have premium with the next billing date as 2018-06-04 at the $69.95 rate. How do I "repurchase" it at the lower rate? Is that possible?
I haven't had any issues lately with premium
@ladysaphyre
you have 2 options, you can go to the Premium page (NOT Manage Membership) and click Next (it's already selected as the 1 year plan. Sign in. Oh, I guess it takes you to Manage Membership, if I recall correctly, there should be an Upgrade button? It will charge you the 49.95 rate on the next billing date which yours is 2018-06-04. The next time you can do this if you don't do it this month (the promo ends Aug 31) is the Christmas sale. It's the same offer but you can only do it this month or in December, not get an ADDITIONAL 20 dollars off
@o_ya_toe_knee_is_gr8
Hmmm... I don't see an upgrade button. There's only links to "Cancel Membership" or "Change Payment Source". When I click Cancel Membership it goes to the confirmation page where it says:

Current Plan:12 Month recurring
Next Billing Date:2018-06-04
Next Billing Amount:$69.95

So it confirms I am paying the higher rate. Should I cancel it and resign up?
@ladysaphyre this happened to me last year - I tried to shut off my auto-renewal but it wouldn't let me renew at sale price until after my Premium was completely done. It then charged me the $69.95 anyway. I submitted a ticket & they gave me $20 worth of NC to make up for the difference.
I'll wait till they show signs that the site is being repaired or renewed. A plot is great and all but it's rare much sticks around after there done leaving the site as it was. That and aaa revenge has severely dropped my trust they can actually do flash to html.
There are 14 comments above. Why not post yours?