Your jnAccount:
Login
or
Register
| New to Jellyneo?
Click here!
Welcome to Jellyneo.net!
Welcome to Jellyneo, the #1 ad-free Neopets help site! We offer news and tips for the popular online game Neopets. Here's what you can find on the site:
You can also register a jnAccount; it's free and lets you access special features! (Find out more!)
Pick your news: Neopets News
| Crossword Answers | JN Updates | Daily Puzzle

NetDragon Acquires JumpStart
Posted by Dave
Posted on July 4, 2017, 8:56 pm NST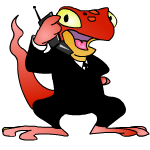 Earlier today, JumpStart, and by extension Neopets, has been purchased by a company called NetDragon. The company is based in China and develops massive multiplayer online games and mobile apps. Like Neopets, it was founded in 1999.
According to the
press release
, the acquisition was primarily to acquire IP (intellectual property) rights:
The excellent management team led by David Lord, CEO of JumpStart, has built very impressive and popular educational games that are extremely valuable additions to NetDragon's product offerings. Through this acquisition, we will tap into their excellent relationship with DreamWorks and utilise their IPs to enhance our existing products. We believe this strategic acquisition will open up tremendous opportunities for both NetDragon and JumpStart to offer innovative and world-class learning products to our users.
Neopets is also mentioned as an important brand:
Over the years, JumpStart has created numerous successful own-branded games such as JumpStart®, Math Blaster® and Neopets®. Neopets® in particular has recorded over 75 million registered users.
David Lord, JumpStart's current CEO had this quote included in the press release:
"We feel privileged to become a part of an organization that has such passion about education and expertise in building business through online technologies platforms. We believe JumpStart's existing products and related IPs complement NetDragon's products and services extremely well. We look forward to working with such a talented and passionate team," said David Lord.
This is all the information we have right now. Considering that NetDragon has experience with building online games, and building communities around those games, this could be a positive for Neopets, especially given the strong nostalgia appeal that the Neopets IP has in the USA. The press release also mentions that JumpStart will operate as a subsidiary to NetDragon, which probably means business as usual for the time being.
We'll keep this post updated with anymore information that comes to light over the next couple days.
In the meantime, you can read more about NetDragon below:
UPDATE:
An
announcement
was added to the TNT board on July 6th around 2pm confirming the acquisition and expressing excitement for the future:
Hi Ya'll!!

Scrappy here. I know there's been a lot of talk about this acquisition so I'm here to set the record straight. Yes, Jumpstart has officially been acquired by NetDragon but there is no reason to worry. We are very excited to be a part of the NetDragon family! This will lead to great things for Neopets in the future and it is something all of us here at TNT are very excited for!

That's all I have for ya! Enjoy this lovely summer day in Neopia

- TNT
Oh boy... summon bigger fish.
Also, JumpStart didn't *create* Neo, you dolts.

Considering JS did doodly for us, I don't expect anything else from NetDragon.
The only real hope I have is that maybe NetDragon can ask JumpStart to put more effort into the site to make it more attractive to other markets. I mean, if all these people in China don't know what the heck a Bori is, that could really be the impetus for something cool.
It's just a hope, though, and getting it to be nice and beefy requires plenty of... the dreaded "W" word... work. So yeah, let's see where this goes.
Also, a possible DreamWorks partnership? Finally, Jelly Blobs of Doom might become a real thing!
@gordy_777: JumpStart already has a partnership with DreamWorks, having created numerous games based on DreamWorks movies.
inkpot
, 07/4/2017, 9:17 pm NST
i mean... i can only hope good things will come of this. only time will tell, i guess.
I'm really not huge on the outsourcing, but after the moneygrabbing that was Nickelodeon and the utter neglect that was Jumpstart, a Chinese company at the head is probably going to end up being a marked improvement. And my dad adds "might end up killing the site" after all these years of people saying neopets is dying.
They'll either kill or fix the site. Hoping for the latter, but who knows. I doubt they will let it flounder for another decade. But hey, maybe they can fix the coding so TNT can work on content.
Oh boy, here we go again!

To be honest, though, I'm still more on the hopeful side. I mean, they're familiar with MMO games, and JS wasn't, so they'll probs be able to handle the site at least a little better.
Maybe the JN Staffers should brainstorm a letter and send it to NetDragon explaining the issues with Neopets lately and suggestions on ways to improve the site (like finally creating a mobile version of it).
I am hoping that they will invest more into neopets and make the site better...why spend all that money just to tank the site?...but who knows?...I am going to remain optimistic about things
debgil
, 07/5/2017, 1:21 am NST
Thank you, Dave.
Oh god just thinking about all the broken Made in China products diminishes any hopes I had for Neo's future
saa
, 07/5/2017, 3:45 am NST
There's no hope to be felt here. They didn't have their facts straight in their press release (JumpStart didn't create Neopets), and only talk about using the brand and not making the website better. JS was already awful, and this will be worse. Their games are all MMORPGs, the only thing it means to Neopets is that they have no prior experience. Maybe they'll make a Neopets MMORPG. Either way, they clearly don't care about the website.
The excellent management team led by David Lord, CEO of JumpStart
-------

That alone suggests NetDragon aren't going to be making any major changes in the immediate future. Though it would be a good thing if they could sort out a better infrastructure to deal with billing and support tickets.
JumpStart isn't likely to change. They've just become part of a bigger pond; the way Neopets used to be part of Viacom. Suggests that JS wasn't able to stand alone as a company any more.
I mean, for context, Viacom said there'd be no changes to the team or product either in their initial interviews, and that lasted all of 6 months. Not all for the worse, of course. But these press releases mean little in terms of what's actually going to happen.
I kinda hope they add more stuff to keep us interested
not worried till I see the results, I don't like pre judging folks
these press releases mean little in terms of what's actually going to happen
---
Truer words were never spoken.
I had heard of Jumpstart before they bought Neopets. (I even have one of their CD-ROMs!) But Netdragon I've never heard of in my life.
Their FB page has nothing new since 2010. ND might not be good at communications and transparency.
Education?
Wait, what the....?
Their FB page has nothing new since 2010. ND might not be good at communications and transparency.
---
Probably because FB is blocked in China. Shouldn't be an issue if the press release is correct in it's claim that JumpStart will act as a subsidiary...
jdougg
, 07/5/2017, 8:53 am NST
I don't recognise any of their games but honestly I just wish that anyone who acquires this frustrating site would hire some real artists and do something interesting with the pets & customisation. The fact that most clothing looks horrendous on most pets is ridiculous considering it's typically bought with real money. Coding clearly needs to be updated as well, customer service needs to be about 100x better, etc etc etc. It's just extremely sad that these companies have no problem spending a tonne of money to acquire the site but then make no moves to make it better & attract players. They must know that neo could make them a lot of money (which I'm sure to them is important) and could also be fun to play for new and old players alike.
@mortychichi: I agree with ya. Too true.

@saa: Uggg, if only they'd acquired the site when Petpet Park was still around that was an MMO, right?

@tabbysam: I'd never heard of Jumpstart in my life before they acquired neopets in that trade with Viacom.
Is Petpet Park still part of Neopets' and JS's IP?
hprox
, 07/5/2017, 10:25 am NST
I think those of us who are stating that NetDragon spent all that money to acquire the site are mistaken - they spent all that money to acquire *JumpStart*, and it just so happens that Neopets is part of JumpStart. I don't know how much NetDragon really cares that Neopets is part of JumpStart. The little tidbit about 75m registered users or whatever is probably just to give a little more recognition to JumpStart because, if nothing else, lots of nostalgic feelings toward Neopets among the 20-somethings in the U.S. You know, those who might start having young kids and need educational programs/software..
I will be wary until I see more. Maybe JTNT will say something in the news?
cat
, 07/5/2017, 10:53 am NST
Here we go again :/

I guess all we can do is wait and see what happens. I guess JS being bought out isn't a huge surprise since they seemed to be having money troubles.

Is Petpet Park still part of Neopets' and JS's IP?
---
Yes, but that doesn't necessarily mean anything at this point.
Why do I get the feeling Neopets is just a hot potato that will end up getting dropped one of these days?
@mavegibson--not sure Neo is hot in any one's book but that feeling you get could be because of what I fear: that the further we get away from the people who cared (old TNT) and the company that let them run it (which was Viacom), the greater the risk of Neo being left to shrivel...like an old potato if you will.
Wow, this is gonna be interesting. I honestly don't know how to react to this at the moment...
Yeah, my overall point being, every time Neo gets sold to another company, it seems that much closer to the end for the site. I could be wrong, but it sure seems that way to me.
I'm still holding the hope that maybe they will revitalize neo? :c

I mean even just releasing merchandise in stores would be huge! Plus I'm sure even non-neo fans would purchase neo items (oh that's cute - type thing) for children. This might in turn attract more people to the site.
I was optimistic when Jumpstart acquired Neopets, so now I'm going to be pessimistic.

"I mean even just releasing merchandise in stores"

Like real life versions of the plushies that sold in the Plushie Palace would be enough to get kids hooked
Exactly! c: I mean I remember the Neopets plushies sold in Limited Too back in the day. I bought those before I even played Neo - those are what brought me to the site. I'm sure it would still peek the interest of some kids!

Or they could do those mystery pack collectible figures. :o Those seem to be insanely popular! Very cheap (relatively) to produce as well!
This comment has nothing to do with NetDragon acquiring JumpStart (which I'm cautiously optimistic about!), but I see a lot of people saying that hopefully this means that Neopets is "revitalized"...

If we're being realistic about revitalizing Neopets, that means mobile mobile mobile. Oh, and did I mention mobile?

If Key Quest returns as a clunky flash app that you need a desktop computer to run... then Neopets is doomed to be a relic of early 2000's web technology. A lot of you may have had a few problems with flash over the past month or so as Chrome continues to roll out updates that block flash.

Now if Key Quest returned as a mobile app... then I'd be pretty confident that Neopets has a much longer road ahead of them.
@kaylaneopets, it's actually pique! I see most people on the Neo boards using peek, though.
Oh thank you so much purplebin, I appreciate it!! c: You can tell I rely on red line way too much!
Key Quest was fun, but it was flawed when it was out, we could use a mobile version, fixing glitches and "Quitters" or people who stop just before you win, and add in new bug fixes since many of the Key Quest mini games are broken.
hprox
, 07/5/2017, 8:56 pm NST
Mobile Keyquest would be awesome. Mobile in general would be awesome. Website is pretty difficult to navigate on mobile atm, and an app for just regular things would be great. Notify me of neomails and bids on my TP lots, etc!!! Make it easy for me to do my dailies!!
I don't know how much faith I have in anything, though. Please let the site run long enough for me to get the eleventh year AC prize....
@morganjoisle, look at the some of the games they have in their collection, way of the five (i can't read chinese!) does look like it could be used to revive the park in some sense. might be more of a recreation of the game the wand of wishing but its hard to say honestly.
did anyone look at neopets STOCK in this deal, seems neopets is a wanted property to clear some 70 million? of debt to obtain it. is the brand worth that much today? i found it via google with
NEOP its been around a while.....i didn't find any for jumpstart itself but not really looking super hard.
@twilson1118: Neopets is/was a privately owned entity. There's no public stock for it, and even if there was, it would have disappeared once Viacom purchased it.
I found it on Google and had last quarters info. It seems to be private stock but odd how it's still showing data if they sold it and such and it's no longer needed. Guess someone else has neopets lore too in their company info?
cat
, 07/6/2017, 2:29 pm NST
Scrappy just put up a message on the staff board; it doesn't say much, just that they're excited about being part of the NetDragon family and it will mean great things for Neopets.

How accurate that last part is, we'll have to see, it might mean great new things for the site or it might just be the usual happy sounding noises that seem to accompany these things.
My opinion is it can't be any worse. I mean jumpstart nearly drove it to a dead standstill so what could be worse other then just shutting it down.
I'm making a list of things which NetDragon could do to improve the site:

1. FINALLY make a Mobile version and try to have as many features as possible (games (including Key Quest), Battledome, buying from shops (both site & user)/using the Trading Post) accessible from it.

2. Switch the site from Flash to HTML5.

3. Hire some more artists who can adapt to the Neopets style, especially when it comes to more unique artwork. I would also say programmers but considering they're a MMO developer company they probably have a few the can spare now and again for big projects.

4. More Neopets-based app games wouldn't be a bad thing. In addition to fixing up Ghoul Catchers how about bringing back Habitariums and Petpet Park as app games? Heck, Key Quest would make a good app game if they don't think fixing up the one on the site is worth it (probably can make a better version from scratch than trying to figure out what's broke at this point; just keep the Vault
just keep the Vault section so players can redeem keys via the site). Hmm, what else, maybe make a "Neopets Stories" app that lets players replay or experience how playing through old plots were like, including the comics, puzzles, and battling potions. There's a LOT of potential with Neopets with how much lore and stories the site has.

5. That said, would be nice if they made more lore. And I know I'm going to sound like a newb (I guess?), but it would be great if for the plot developing they would hire old TNT members part of the content/creative department. I guess we should first see how JS does with the plot their making, see if they can capture the Neopets feel.

6. Get the Battledome out of Beta. Yes, technically it is but it's still missing several promised features (a mode where 1P Challengers HP increase, Stealing needs to fixed, etc.). And more battling events/plots wouldn't hurt either.

7. More Games Room games too. Like at least bring over
Like at least bring over the Petpet Park games.

8. Updating worlds with old artwork that matches ones with newer artwork, improving annual events like Altador Cup, AAA's Challenges, Charity Corner, & Advent Calendar.

9. Take in user feedback. Many users know the site better than JS does (such as the official fan sites like Jellyneo) and we know what we would like to see. I'd even suggest in the following weeks they should have a survey to get a feeling what's the general consensus of the Neopets community.

Any other suggestions?
berdor
, 07/7/2017, 5:25 pm NST
I wasn't worried at all until I read the Scrappy message, telling me in a folksy southern US manner to not be worried. It must be bad when they get 'the regular person' to deliver the news.
Realizing JumpStart has more of a partnership with Dreamworks than I thought makes me think some more... Neopets: The Animated Series on Netflix?
*fingers crossed*
Or should I say "Neo-flix!"
liesha
, 07/9/2017, 11:17 pm NST
I don't know what this will mean for Neopets. When JumpStart took over they dropped Petpet Park and the Habitarium. And now NetDragon is taking over JumpStart. Hopefully Neopets won't be dropped too.
#faithrestoredinneopia The neofriends sidebar is working again!!!!
I understand that this is all pretty concerning, I even felt dread when I first read the news. Buuuut, then I started thinking about this a little more openly. I mean, this place is experienced with MMMRPG's, which could mean we might finally get something like "World of Neopia" like they talked about all those years ago. I've been thinking about the Dreamworks thing as well, I mean, they're one of the best animation studios out there, and I would absolutely love it if they were responsible for a Neopets movie/Tv show/what have you. I think this might be a good thing for Neopets, I just kind of have a good feeling about it. I've already seen improvements on the site.
There are 57 comments above. Why not post yours?