Your jnAccount:
Login
or
Register
| New to Jellyneo?
Click here!
Welcome to Jellyneo.net!
Welcome to Jellyneo, the #1 ad-free Neopets help site! We offer news and tips for the popular online game Neopets. Here's what you can find on the site:
You can also register a jnAccount; it's free and lets you access special features! (Find out more!)
Pick your news: Neopets News
| Crossword Answers | JN Updates | Daily Puzzle

Moehog Day Roundup
Posted by Herdy
Posted on May 15, 2017, 10:27 am NST
In celebration of Moehog Day, two new colours are now available!

Jelly | Custard
New clothing is also active - themed around Breakfast at Tiffany's: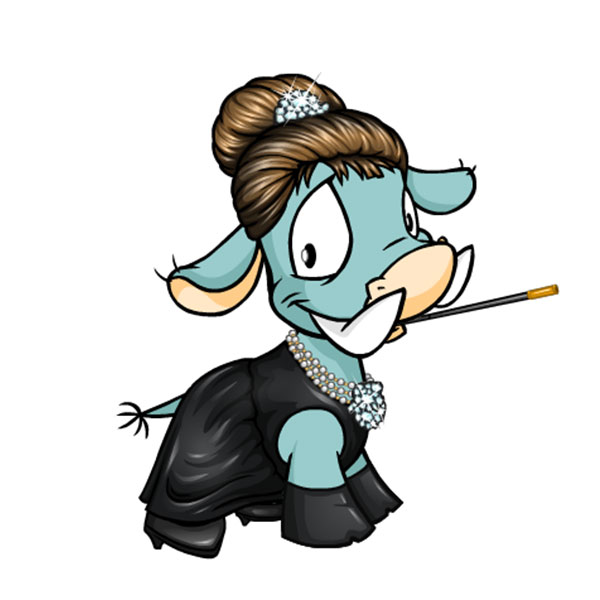 The Moehog looks more like cheese than jelly
Totally thought this was a Gold Moehog. They sure didn't do a lot to make it translucent.
Jelly is pretty! Kind of a bummer that both colors have no paint brush.
But what's with the "Tiffanys Moehog Tin Whistle"? Changing the name doesn't mean it doesn't look like a cigarette holder. And is it another handheld that will lie on the ground? Why even include it?
inkpot
, 05/15/2017, 2:06 pm NST
@purplebin: what do you mean, "why even include it"? why are you so against handhelds for quads, purplebin?

i get that they're not placed with enough thought when it comes to four-legged pets (and it often just looks silly or stupid with a "stand" to hold up swords, fans, etc.,) but that isn't reason enough to discontinue handhelds for them entirely like you so often comment... i still much appreciate handhelds for my quads.
Jelly looks okay. I feel like it could be a bit more see through though.
@inkpot: I think this one especially struck me as silly because it's a cigarette holder that they just renamed and didn't even bother to change the way it looks.
And if they are going to design an outfit specifically for a quad, they should give the accessories more thought. And of course there are plenty of non-specific handhelds, and I've got quads that use them if they look okay.
You are right, though, I vent about this way too much.
berdor
, 05/15/2017, 3:08 pm NST
Seems they listened to your complaints, because it isn't a handheld.
I wonder why I didn't consider that it would be in the mouth?
bennyw
, 05/15/2017, 4:15 pm NST
Wow, since when does TNT condone smoking? This is way too funny.
I love the outfit!!! And custard isn't half bad...and there are 2 colors so can't complain too much lol
cat
, 05/15/2017, 6:54 pm NST
Mmm, orange Jelly.

For some reason the first thing that came to mind when I saw the outfit model was "Yakuza boss (female)", then I remembered that Breakfast at Tiffany's was a thing. I've never actually seen it, but the McDonald's I go to sometimes has a spoof poster.
is no one going to appreciate Chesu's comment
I just read it, and I smiled at Chesu's comment.
Also, I agree with purplebin on the species specific handhelds for quadrupeds. It's one thing to do the awkward stands and placements when it's for all species, but when they don't take the time to personalize it for just a single species, it does feel like a wasted theme or outfit that could have gone to a better suited 'pet. They can get so creative if they're only focusing on one 'pet, and sometimes they do.
A "whistle", though
wow that tin whistle is, uh, creative. the outfit is gorgeous though, wish it wasn't moehog only
oooh boy, i wonder if they'll get backlash for THAT.
cat
, 05/16/2017, 2:23 pm NST
That whistle looks more like pocky.
But yeah I'm not sure why they included that.
*singing*: ...and I said "what about breakfast at Tiffany's?"
Thanks for the ear worm 1jediboy

Ooooh I really like that Jelly Moehog, and I also love the new diamond necklace.
OMG Moehog its so ugly, but I want it, only to wear this clothes lol
Love the outfit. The whistle makes me laugh. As part of the Breakfast at Tiffany's reference, it's spot on and awesome, but as for not promoting smoking, whistle is a pretty thin cover.
Just to let people know but if you have links still in your neopets account to petpet park you may want to delete them asap or risk getting your account getting frozen. Seems neopets let the domain lapse and it's up for auction....I sense lots of bad things here appearing on the site you don't want neopets seeing on your profile.
Hey Dave, has Jellyneo ever considered picking up the Petpetpark.com domain name? You guys could transfer the old Petpet Park guide to that domain after you buy it! *hint* *hint*
Guess this means Petpet Park is officially dead.
It's the parking space for the park not it's zeitgeist which is what we are really fighting for....I can't think of a better term for the fight at the moment. For those not used to this term it's the spirit and ideals of the time.
cat
, 05/21/2017, 10:11 pm NST
Guess this means Petpet Park is officially dead.
---
Yup, it's unfortunate but it's the way things go sometimes. When I heard about Club Penguin closing down too I knew the age for that particular style of MMO was officially dead.
Is jellyneo going to remove the links in the park guide as well? I left a message for Dave on this as well since neopets has done nothing to remove it themselves and actually filed with the FTC coopa board the issue of this as kids info could be compromised with a park page of any kind showing up there. Please do the same if you can figure out the form. Neopets already paid out money before on tracking kids on neopets....this is a much bigger problem.
Is jellyneo going to update the front page news too?
We've removed all of the petpetpark.com links from our Jellyneo main site awhile ago, so we should be good there.

I also just removed a few key links to petpetpark.com from our guide.
Is it possible to add to the guide it closed in 2014 and is not playable. It's still linked on neopets beta page how hard is it to post a closed message on that thing by now, it's simpler then editing your neopets profile....
There are 31 comments above. Why not post yours?