Your jnAccount:
Log In
or
Register
| New to Jellyneo?
Click here!
Welcome to Jellyneo.net!
Welcome to Jellyneo, the #1 ad-free Neopets help site! We offer news and tips for the popular online game Neopets. Here's what you can find on the site:
You can also register a jnAccount; it's free and lets you access special features! (Find out more!)
Pick your news: Neopets News
| Crossword | JN Updates | Daily Puzzle
October NC Collectible
Posted by Herdy
Posted on October 2, 2020, 1:37 pm NST
The fourth item for the
Tricksters & Troublemakers Collection
is now released, and features
Xenia
! This item will only be available during October.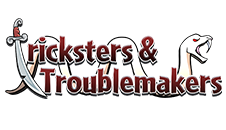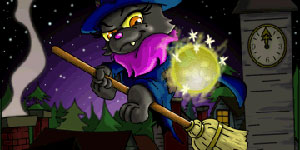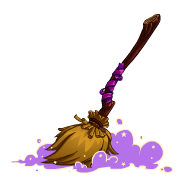 October Monthly Freebies!
Posted by Suzuka
Posted on October 1, 2020, 8:46 am NST
Another day, another month, another chance to collect some
freebie foods
and Neopoints!
Donations
We've officially hit our fundraising goal for 2020! Thank you so much to all our visitors who've helped us reach it. If you haven't donated yet but are interested in doing so, donations are still welcomed and appreciated. You can find all the details you need to donate to help keep JN online and ad-free for the future on our
donation page
!
2020 Donation Trophies can be earned until the end of the year, for anyone who still wants to donate! The details are on our
donation page
! We can't thank you enough if you are able to donate.
Premium + Neocash Credit Card Payments
Posted by Dave
Posted on September 29, 2020, 8:18 pm NST


Unfortunately, it seems that the credit card processor that Neopets does business with to handle Premium memberships and Neocash purchases has gone out of business.
Here's the official update:
HEADS UP NEOPIANS: Due to our current credit card processor ending their operations, credit card transactions on Neopets have been temporarily disabled. While the team works to implement a solution, we encourage users to make any purchases onsite through PayPal! We will be posting a support page soon to address any and all questions and concerns around this change.

PREMIUM NEWS: As mentioned above, Paypal is our only form of payment available at the moment. To make this transition a little smoother, we are offering an added bonus to users who decide to sign up for Premium using Paypal. From today until October 13, any current non-member who signs up for any of our Premium Memberships will be awarded 250NC at the end of the promotional period! We are also running a promotion for current Premium members that were previously using credit cards to switch to Paypal for a bonus 500NC. We'll be emailing you further details about that promotion directly!
In other words, this means that starting immediately, Neocash can only be purchased through the NC Mall if you use PayPal. (NC Cards that you may purchase off-site will still work as usual.)
If you have your Premium membership tied to a credit card, we're still waiting for TNT to post next steps on transitioning it to PayPal (or hopefully a new credit card processor for those who prefer that). If you do switch your membership to PayPal, you'll receive a 500 NC bonus—we'll post again once that offer is live.
In the meantime, if you don't have Premium yet, you can sign up today with PayPal and receive 250 NC. If you do this, please let us know in the comments how it went and which membership term you signed up for (monthly, yearly, etc.)
---
UPDATE, 9/30:
TNT has posted in today's new features that all Premium members will receive the bonus 500 NC they announced yesterday. So, if you already pay through PayPal, you'll receive the 500 NC on October 13th:
PREMIUM NEWS: Just a quick update about our Premium Promotion we are running. We have decided to add our current loyal Premium Members to the deal. So in addition to anyone that signs up for Premium, anyone who is already a member through Paypal will receive the reward! This NC reward will also be given out at the end of the promotional period, October 13th.
Also, we've been getting a number of reports that even though you may already be using PayPal or recently switched to PayPal, your payment method listed in the
Manage Membership
section may still say "Credit Card." Hopefully this labeling error is fixed soon.
---
UPDATE, 10/1:
It looks like Neopets began delivering the promised email to Premium members last night—check your spam folders, because that's where most of ours on the JN staff ended up!
Here are some of the highlights:
On September 28, our current credit card processor announced that all of their operations will be ending on September 30. As such, credit card transactions on Neopets are currently disabled. ... Through October 13, any current member paying with a credit card that switches to PayPal for membership payment will be granted 500 NC, which will be awarded at the end of the promotional period.
If you're already paying for Premium through PayPal, you'll also receive the 500 NC bonus. In other words, all Premium members who have their payment method set to PayPal on October 13th will receive 500 NC. (This was announced the day after TNT initially announced the halt of credit card transactions in the news.)
We've also been confirmation that credit card transactions will return:
Neopets is currently choosing a new credit card processor to implement. Once in place, all credit card transaction options will be restored. We'll keep you updated as we put a new solution in place.
If your Premium membership expires and you're still set to use a credit card:
If your membership is set to auto-renew or expire soon, there will be a 2-week grace period in place; you'll continue to receive membership perks 2 weeks after the expiration date of your current membership. More information about this will be coming in a later update.
And confirming that NC purchases in the NC Mall will continue to work with PayPal or using NC Cards (purchasable at off-site retailers):
You'll still be able to make purchase in the NC Mall with NC gift cards and PayPal. Credit card payments for NC are currently disabled until a new credit card provider is put in place.
If you missed the email, you can
read the full version
.
Neopets: Island Builders Closed Beta Ending on iOS
Posted by Herdy
Posted on September 29, 2020, 12:22 pm NST
Today, TNT have posted in the Island Builders beta Discord group that the closed beta for Island Builders will be ending on iOS later today:
Hello all, in anticipation for future updates. We will be ending iOS closed beta later today. We don't have a concrete timeline for official launch on iOS, yet.
The upshot of this is that after today, Island Builders can no longer be played on iOS - however, it has been running an outdated build for several months in any case. This does not alter the current Open Beta on Android devices, which had another update yesterday fixing some more outstanding bugs. We'll keep you posted if there are any updates on an official launch for either platform.
Skeith Day Roundup
Posted by Herdy
Posted on September 25, 2020, 1:23 pm NST
To celebrate Skeith Day, a new colour is now active:
Stealthy
A Mogul themed wearable set is also now active: