Your jnAccount:
Log In
or
Register
| New to Jellyneo?
Click here!
Welcome to Jellyneo.net!
Welcome to Jellyneo, the #1 ad-free Neopets help site! We offer news and tips for the popular online game Neopets. Here's what you can find on the site:
You can also register a jnAccount; it's free and lets you access special features! (Find out more!)
Pick your news: Neopets News
| Crossword | JN Updates | Daily Puzzle | Charity Corner
Happy Talk Like a Pirate Day!
Posted by Dave
Posted on September 19, 2020, 7:05 am NST
Ahoy thar! Wishin' all o' our hearties today a happy Talk Like a Pirate Day!
Gutterfoot and van Doodle Q&As
Posted by Will
Posted on September 19, 2020, 12:55 am NST
TNT member Gutterfoot has appeared for a Q&A session on the Site Events board. Here's a rundown of her answers:
Battledome and Neohomes
On the Battledome and Neohomes:
battledome and neohome are a big topic as we're converting things to HTML5. we're definitely looking to vastly improve those things and i have a HUGE list of suggestions and concerns that i've collected in regards to the battledome since i came into the project. less on neohome, but i'd love to hear those as well
On BD bugs:
i promise that will be considered when we update battledome. battledome is 100% not gone. i might have posted this in another thread, but battledome and neohomes are two major sections that we want to give a good revamp to. i've gotten loads of battledome suggestions but fewer neohomes, so lmk!
Charity Corner
On the odds of the Charity Corner capsules:
i'm not sure sure on the reason behind the odds, but we did slash the prices in day two because agree, it was way too expensive.
On changing the point value of Sticky Snowballs:
i know this is a huge question for everyone, but i'm not the best person to answer since i wasn't involved in the decisions around the sticky snowball. from what i have heard, it was considered to be an exploit for how little it cost NP wise but that's about all i'm familiar with.
On involvement in deciding odds and prices on the CC:
i'm a producer that's mainly focused on the conversion effort, but i also like to be a part of other discussions around events and talking to the community because i was part of the community before i joined TNT. because of all the other responsibilities, i'm not part of discussions about odds or pricing
On the Tier 1 CC Capsule possibly getting higher odds of dropping R95-R99 items:
i can't really make any comments on the current rates of the boxes as that's not my job, but i'll be sure to bring it up on monday. my worry here is that - wouldn't it just further rub salt on the wounds for people who've already opened their boxes? an honest question that i would love to hear your answers to.
i know many have reached out to me personally over the week about the rates but with all the other fires, we left that off. now that things have *hopefully* settled, i'll bring up the rates to the team on monday. thanks again
On the possible return of the perks shop:
i'll pass that on for sure. if we have perks involved in maybe a new type of event but not necessarily CC, would users be interested in that as well? just asking out of curiosity, not actual plans haha.
On not allowing CC prizes to be donated accidentally:
oop. i'll check with the team on that.
On returning to the 2017 Charity Corner format and the Almost Abandoned Attic:
i'll be honest, not sure about CC 2017 or updating AAA. sorry :c
Games
On converting games to HTML5:
we are looking to convert the majority of games and by that i mean every game that is played even minimally. the games that receive nearly zero plays, we're probably not going to bring over and instead use that time and effort to bring you new games
On which games receive nearly zero plays:
i'll be sure to make that list available once we've fully confirmed it, good point!
Mobile beta and applications
On the recent match-3 survey on mobile applications and TNT's priorities:
TNT is not actually working on either of those games so worry not! the only projects TNT is handling is the site itself and the mobile conversion. i wish this was more well known because it hurts to see those comments sometimes :c
On attracting a younger audience:
we are definitely hoping to attract the youths of today with the new mobile apps rather than bringing them here. it was definitely not our intention to "jumpstart up" the mobile beta, so to say, haha. hopefully with the changes we're implementing in the coming releases, it'll improve that outlook
On mobile beta and the possibility of a dev blog:
i would love to have a dev blog, so maybe that's something we can do. for the mobile beta, we've been also doing release notes which is a new concept for neopets that's pretty industry standard, so hopefully we'll continue to make those improvements
On the fate of the classic layout:
once beta is FULLY converted, yes, classic will be a thing of the past. it'll unfortunately be impossible for us to manage two different versions of the site. but no pages will be lost, i promise that. if they haven't been fully converted yet, we'll still use the classic version until they are.
On beta having night mode:
yes, i would love a dark mode as well. we've had conversations about it. the only weird thing i'll mention is some items will still have the white backing, but we're exploring dark mode definitely.
Neoboards
On Neopets item names being caught on filters:
something has to be done about them, especially when our own team was prevented from making a timed announcement. i'll definitely be bringing this up
On relaxing chat rules and modernizing the forums:
i'm with you on the chat rules, as well as modernizing the forums. for sure.
On changing the Neoboard filters:
i honestly can't really say. there may be legal reasons to some of them, but we can all agree some of the filtered words are a bit silly and may have had a reason to be filtered back in the day, but needn't be now.
On relationships and gender on the Neoboards:
i REALLY wish i had an answer to that, trust me. :c TNT itself is so diverse and we understand users' frustrations of not being able to say anything if fear of being frozen. i really do get both sides and if we had more mods to ensure that no one is being targeted, it would be an easier decision i'm sure
Site updates
On posting more updates on Discord rather than on the Help or Site Events Neoboards:
okay, in regards to the other area i'm communicating with people, my only answer there is that it's faster and i can pop-in throughout the day. it's also an easier way for me to see what people are talking about. that's just my personal preference. most staff aren't there daily like me
Status of site conversion
On the status of the site's HTML5 conversion:
HTML5 conversion is definitely going. as you may have noticed, we've posted in the news before mentioning that we're growing our team so that's all part of this conversion effort. the impact of working from home has definitely slowed things down, but we have backup plans set as well.
Other
On customization page loading issues:
customization is a big one that we need to fix more mobile. there's tons of issues with it that we are aware of and need to get the right resource hired to help us fix it. we're working on definitely! it is not working as intended right now at all, apologies
On Neopets' target demographic:
when it comes to our target demo, we know it's very split. obviously, the majority of users on the site now are adults. when i was playing, i was six years old, then lost the account, then made a new one in high school (this one). but we do need new users here, so we are hoping to entice lapsed users back in by bringing it to mobile as well
On holding simpler, less stressful events:
we'll keep that in mind definitely.
On the desktop version of Neopets:
just to clarify, desktop won't be dropped and we are making changes to make desktop different from mobile in a future update
On customization of petpages and lookups:
we are planning to bring petpages and user/pet lookups over! we're still talking about how to best do that, but it's definitely not being abandoned
On art theft:
it really is unfortunate that happened. just means that whoever we have reviewing the art/merch needs to be very in tune with what is our art vs what is fanart. it's inexusible but i'm glad we worked things out with suta raito.
On sending ideas and suggestions to TNT:
you can either send me a neomail or post it on the mobile beta boards! i'm also checking there for suggestions! petpages have been extremely helpful for organizing thoughts, so i appreciate the time users takes to set those up for us.
On more opportunities to chat with players on the boards:
i definitely hope to do this at least once a week until we can get a more dedicated resource. maybe on fridays is the best timing.
---
TNT member van Doodle also answered some questions on the r/neopets Reddit Discord.
IMPORTANT NOTE:
As neither the Neopets Reddit community nor the Discord server related to it are approved fansites, be sure to be careful how you discuss the origins of these questions and answers on the Neopets site.
On a beta layout yellow site theme randomly appearing issue when using other themes:
Yeah I've seen the reports. I've let backend know, hopefully we'll find a solution.
On whether the Tarla Plushie item is active:
just checked, its marked as active in our internal admin. I don't know about the prize pool though, sorry.
On whether Keyquest is still happening:
I wish it was, I'm a fan of Mario Party, but never played KeyQuest back when I was active. Not happening though.
On whether the Legends and Letters items will be tradeable or stay no trade:
I know there were discussions, which may still be ongoing. I know there were advocates on either side. I don't and won't know the decision before you do, it's out of my hands.
On hints for unknown Cooking Pot recipes:
I'm looking at the recipes code right now. Some of our developer comments aren't even accurate.
On his position at TNT:
I'm an artist at heart, but I'm multidisciplinary so I've been utilized in a few different positions. Right now I'm mainly front-end development focused.
On when Mutant Vandagyre will be released:
I've seen the murmurs amongst the team, it can't be too long now But I honestly don't know, so I'm incapable of leaking that.
So a lot of the site rare drops/events such as Faerie Caverns Stamp, Grave Danger Stamp, Rubbish Dump avatar items, are all programmed with odds so remote with our current size of playerbase we maybe see one or two a year. Now obviously this is a sensitive subject because messing this up could turn into another Forgotten Shore/Draik - Krawk fiasco but... any chance these drops can be looked at? Or maybe they're actually more than we can see and people just don't announce it?
Game balance is definitely something members of our team are chomping at the bit to tackle, but as we've seen from Charity Corner, treading carefully is necessary.
Will the swf files for the old flash games be downloadable so that people could still play them but not win anything?
We've put previous game swfs in the game graveyard, I don't see why we wouldn't for whatever games don't make the immediate cut in the new year.
On if anything will happen with Lutari Island:
I'm the obnoxious cheerleader on the team for Lutari Island. I've pitched a way to bring it back, and the leaked Lutari Island theme was my doing while we were testing the new theme system early on. I'm still holding out hope. To be clear, the theme was my doing, not the leaking. I didn't push those files live.
What are the chances all the Avatar games will be converted in time? And will all games be converted eventually?
I believe Gutterfoot mentioned today on the Neoboards, we're trying for as many games as we can, and only cutting those that nobody plays anymore. In any case, they'll be released in phases and prioritized based on community interest.
On Bilge Dice:
The cries for Bilge Dice have not gone unheard.
On World Challenges:
World Challenges was discussed when we looked over gamesroom design, and yeah sorry to say there's no plans.
On whether Shockwave games will be converted:
It in large part would depend on whether or not we still have development assets archived. The flash games are essentially remade from scratch for html5, with preserved art assets and touchups where needed.
When the conversion happens, will the games that haven't been converted still be playable? Like how if you can get shockwave going atm, you can still play/send scores for them?
As I understand it, our current position is not to actively take anything down that's not converted. However, it would stand in the way of acquiring HTTPS I'm told, so things may change. There are plenty more discussions to be had on games between now and then.
On site themes being ported to new layout:
All themes are being ported.
On TCG code redemption after Flash goes away:
It's on our list of flash pieces to convert, but probably nearer the bottom.
On Lutari Paint Brush becoming an actual colour:
I did actually do some personal digging through our archives to try to find it once. Didn't find any existing assets myself.
On accessibility and issues with beta layout:
Accessibility is super important to me personally, and we're very aware of how far we've fallen short. We have tasks created to address it, and I hate that this is the reality but its always a difficult balancing act, so I don't know when exactly we'll get the overhaul in yet.
Neopets is Down
Posted by Dave
Posted on September 17, 2020, 10:24 am NST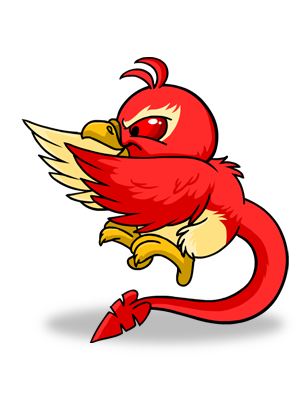 It's not just you, Neopets is down.
---
UPDATE:
As of 1:08 PM NST, the DfM Pteri seems to have been vanquished, and the site is now back up again.
macOS Safari 14 Rolls Out
Posted by Dave
Posted on September 17, 2020, 9:21 am NST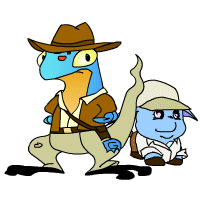 Just a quick warning for any of those who use the Safari web browser on macOS devices: Safari 14 is beginning to roll out as a system update. This new version of Safari completely removes support for Adobe Flash, meaning any Flash features on Neopets.com (or any other website!) will no longer function at all in Safari.
To continue using Flash features, such as world maps, games, or the customisation system, you will need to switch to another browser. (We recommend Firefox for its recent memory/speed enhancements and commitment to privacy.)
This only applies to macOS devices. iOS and iPadOS devices have never officially supported Flash.
For more information on the end of Flash, and how you can still re-enable Flash in other browsers, see our:
Charity Corner Refunds + Bonus
Posted by Dave
Posted on September 16, 2020, 6:12 pm NST
The
aforementioned refunds and bonus
for the
Charity Corner
prize shop price cut are rolling out.
Hi Everyone,

This is the second part of our charity corner update. If you spent points in the prize shop before we reduced the prices, you will be receiving a refund of the difference. Additionally if you visit the prize shop you can claim 500 free points by clicking on the little gift box in the lower right corner. Lastly please note that the prize shop will stay open during and after the event ends.

-TNT

From The Official Neopets Team Message Board
To claim your 500 free points, head to the
prize shop
and click the gift box at the bottom of the table.
It appears that points were refunded for some users (not all yet—likely a script is slowly running over all usernames, so still time to be patient), but the total numbers at the top of the prize shop page are still out of whack for those who received one.
---
UPDATE:
Looks like claiming your free 500 points, then resuming donations, resulted in those 500 points disappearing. 🤦‍♂️
Error: Captain Rourke bars your way. "Sorry my eager donators, the quick neopoints donation page is temporarily closed for inspections! Feel free to donate the traditional way from your inventory while we make sure everything is in ship shape."
We recommend not making anymore donations (or not claiming your free 500 points) until TNT has it all sorted! If you're experiencing (or already experienced) any issues, please let us know in the comments.
---
UPDATE, Sept. 17th, 8:50 AM:
It seems that all points have been wiped and are now showing as "0" in the prize shop. This is just likely temporary while TNT implements a fix for the issues of donating leading to points disappearing.
---
UPDATE, Sept. 17th, 3:15 PM:
It looks like the prize shop points have returned. Point totals, prize redemption, and donating all seem to be working as intended now as well!
With today's news update, the event has also been extended to make up for some of the lost time due to glitches:
CHARITY CORNER NEWS: Heads up Neopians, we will be extending this year's Charity Corner until Monday September 28th at midnight. So, swing by the Charity Corner soon and keep those donations coming!

From New Features, September 18, 2020
---
UPDATE, Sept. 18th:
Late last night, it was discovered that the
Coconut Cabana Mystery Capsule Tier 3
(the cheapest capsule) was actually giving out r99 items, instead of the expected
Aquamarine Mystery Capsule Tier 1
(the most expensive capsule). It appears that the contents of those capsules was actually swapped, which isn't 100% verified, but it is verified that the cheap Coconut Cabana capsule is giving out better items than advertised.
We'll keep you updated if TNT addresses this massive discrepancy.
TNT have addressed this issue. See the 4:00 PM update below.
---
UPDATE, Sept. 18th:
As of around 11:00 AM NST, points for multiple prize shop items purchased before the price cut have been refunded. In yesterday's refund, refunds were only given on one of each type of item you purchased at the old price. So, if you purchased multiple items at old prices, you should be able to re-spend those points now.
---
UPDATE, Sept. 18th, 4:00 PM:
TNT has acknowledged the capsule rarity tier mismatch by granting those who have opened Tier 1 capsules replacement capsules to be re-opened. The odds on the Tier 1 and Tier 3 capsules were swapped (meaning the cheaper 150 point capsule was awarding what should have come out of Tier 3).
The following Neomail is going out to those who opened Tier 1 capsules:
You're receiving this Neomail because you purchased 1 or more Tier 1 Mystery Capsules during this year's Charity Corner event prior to this Sept 18th neomail. Recently, our team uncovered an internal issue that was causing the rarity drop rates of Tier 1 and Tier 3 Mystery Capsules to be switched. The issue has since been fixed; Tier 1 capsules will now properly grant higher rarity items at a higher rate, and Tier 3's will grant the lowest.

We'd like to sincerely apologize to you for this oversight. Due to those previous balance issues, you have been re-granted the same amount of Tier 1 capsules that you previously purchased. You can now find those capsules, working with the correct drop rates, in your Inventory. Any existing Tier 1 capsules you had unopened will now have the corrected rates.

The Neopets Team
---
UPDATE, Sept. 18th, 5:00 PM NST:
This weeks
Neopian Times
is out, and the beginning of the editorial contains another message about Charity Corner. Specifically, it's been noted that no one who was buying the glitched Tier 3 capsules and receiving better items than intended will be punished.
Hi all. Gutterfoot here. It's been a tough week for everyone and we know this years' Charity Corner isn't what any of us expected. There were a lot of issues that we should have been more on top of as well as things like server crashes completely outside of our control.

We've heard everyone's concerns on the Neoboards about the need for more open communication. I personally try to be on the Mobile Beta board as much as time permits me (as I am also a member of the dev team, not a full-time community manager), but it just isn't realistic for all of us. The problem is that the TNT you all see on the boards popping in ARE the dev team as well. Having us be constantly available for communication just isn't viable, especially not while that same team is responsible for both the conversion effort and keeping up with content/events.

Now, I know NONE of this is your problem. This is entirely a problem that TNT needs to handle and we promise that we're going to make an effort to communicate more openly. We want and value your feedback. I appreciate every user who participates on the Mobile Beta board, whether they have dedicated entire pet pages of feedback or just pop-in to report a bug they've noticed. It's all so incredibly helpful to our team.

Circling back to Charity Corner, refunds should be processed and the glitch that prevented some users from claiming their free 500 points should be solved. If anyone feels that their point totals aren't accurate, please send a support ticket and we will try to respond as quickly as possible before the event ends on the 28th of September. We have also fixed the issue where tier 1 and tier 3 mystery capsule drop rates were switched. Those who purchased tier 1 capsules have been reimbursed with new ones. And the capsules within your inventory/prize shop are now reflecting correct drop rates. There won't be any penalties at all since this was entirely our mistake, so everyone is safe. We know we can do better than this and we hope to regain your trust one step at a time.