Your jnAccount:
Log In
or
Register
| New to Jellyneo?
Click here!
Welcome to Jellyneo.net!
Welcome to Jellyneo, the #1 ad-free Neopets help site! We offer news and tips for the popular online game Neopets. Here's what you can find on the site:
You can also register a jnAccount; it's free and lets you access special features! (Find out more!)
Pick your news: Neopets News
| Crossword | JN Updates | Daily Puzzle | Festival of Neggs
Neopets Security Issues
Posted by Dave
Posted on December 28, 2020, 8:32 pm NST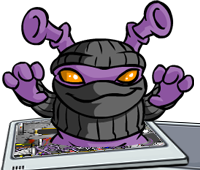 The day after Christmas, a hacker posted on Twitter that they had somehow been able to obtain access to sensitive information on the Neopets web servers, including game source code, access credentials, and database information.
Today, Neopets has responded to the tweets by adding the following message to the last
Neopian Times Editorial (#923)
. You can read it in full below:
Hey Neopians,

  We'd like to begin by saying the safety of our users' information is a top priority for us. As some of you may be aware, this weekend our team was notified of a claim about potential ways for outsiders to gain access to user information or data on Neopets. After looking into the claim, we've verified that all personal user information remains securely protected, and no current data was exposed.

For more details, please see below:

1. No credit card information has been accessed by any outside parties.

- Neopets does not store this information on our servers – it's stored on separate payment platforms and is completely secure.

2. User account password information was and remains inaccessible by any outside parties.

- User passwords are not stored in plain text.

- No current or active accounts were exposed (all Neopets passwords were force reset in 2016).

3. We do not store user data in our code.

- After some investigation, our team found that some information that was publicized was from an old monitoring server with some folders of web page code exposed. This code only contained old internal testing data, including fake email and street addresses for internal testing purposes, which are no longer in use.

- All personal user information is securely stored behind a firewall with a layered security system. We did find that an Industry Standard Server Status Page containing very limited current connectivity information was able to be accessed in specific instances. All of these have now been secured and are no longer able to be accessed.

4. The team cleaned up some areas that were found with old data and reviewed all touchpoints involved.

- User data and the security of our site is extremely important to us. As we continue to make sure all data is completely secure, we'd like to reassure the community that no user or account information was accessed.  

As usual, we recommend frequently updating your password to further safeguard your account. Visit Settings here and get started.

In addition, our privacy policy can be found here.

- TNT

From Neopian Times, Issue 923
What do I do now?
Even though TNT has said they don't believe any personal information has been compromised, we'd still recommend changing your password along with your account PIN (or adding a PIN if you don't have one yet).
And as always,
use a unique password for each Neopets account
. You should
never
use the same password among multiple websites (because then your Neopets security issue becomes a security issue for your accounts on other websites). We recommend using a password manager, such as
1Password
, to generate and securely store unique passwords.
End of Flash To-Do's
Posted by Dave
Posted on December 27, 2020, 1:58 pm NST



UPDATE, January 12th, 2020:
At long last, Adobe Flash is dead as of today, January 12, 2020. If you attempt to run Flash in your browser, you will see a message about support coming to an end.
We'd just like to say that it's been a great run, and is certainly the end of an era of web content. Here at Jellyneo, we are still moving forward with our efforts to convert and preserve old Neopets Flash content in our
Book of Ages
, including additional Advent animations, plot comics, and more.
We are also confident that we will see TNT continue to convert and update old Flash features in Neopia with HTML5 versions throughout the year. Don't forget, Customisation (and the ability to dress up your Neopet) is
already
Flash-free! The only big still-Flash items we see left are the rest of the games, world maps, and a few dailies here and there (Kiko Pop, Qasalan Expellibox, Test Your Strength, etc.), and we expect all of these to be converted by TNT.
---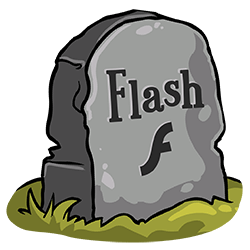 As you may be aware, Flash is officially ending its run on the web on January 12, 2021. This is a hard stop that Adobe, the makers of Flash, have hardcoded into the Flash Player software that you use in your web browser.
Before January 12th arrives, we wanted to get together a list of "to-do's" involving features in Neopia that still rely on Flash. You may want to complete the items on this list before January 12th, or else there may be consequences until TNT releases a Flash-free version of said feature. For example, we recommend scratching your Premium scratchcards before January 12th, as that feature relies on Flash and it is unknown when TNT will implement an HTML5 version of Premium scratchcards.
Here's what we recommend:
If you need help or a walkthrough on how to re-enable Flash in your web browser, check out our guide to
Re-Enabling Flash
.
We'd also like to take this time to get your questions! Anything worrying you about the Flash conversion? Ask away in the comments, and we can confirm whether Flash is needed or not. Something missing from our list above that other Neopians may want to use up before Flash dies? Let us know in the comments as well and we'll add it to the list!
Spotlight: Content Updates
Posted by Suzuka
Posted on December 20, 2020, 2:49 pm NST
If you come to Jellyneo regularly, you know we have a ton of content and resources around the site. Over the course of time, though, some things get a bit out of date - we've been around 16 years, after all! Major overhauls usually get their own newspost, but other updates often go unheralded. Our fabulous team of volunteer staff (from all departments!) are constantly updating articles and game guides to make them more useful. Today, we'd like to spotlight just a handful of the recently added and updated pages on JN!
Stamp Collecting
: Our Stamp Collecting article has gotten a complete overhaul, adding an in-depth guide to collecting itself, a history of Neopets stamps, high-score analysis, and more. Our album page listing also has a new 'Walkthrough' feature, which breaks down the rarities of each page, and gives the origins of each r101+ stamp.
Read More »
Kaia's Quests
: Kaia has broken free of our main Faerie Quest guide, and received her own page! This new page gives an overview of how her quests work, as well as listings of current and previous prizes.
Read More »
NeoDeck Card Collecting
: We also have a brand new guide to collecting NeoDeck Cards! This guide includes a history of NeoDeck Cards, information on how the deck works, analysis of the High Score Table, and more!
Read More »
Employment Agency
: If you're a fan of data and statistics, you'll love this update! JN collected details from more than 20,000 Employment Agency jobs, and the results of that data are now broken down in detailed fashion for everyone to see.
Read More »
Neopian Times Guide
: If you've been thinking about trying to get published in the Neopian Times and need some guidance, you're in luck! Our Neopian Times Guide has been updated to be more in-line with modern times.
Read More »
Tarla's Non-Toolbar Treasures
: Thanks to a team-up between our staff and a fabulous volunteer contributor, we now have a guide to Tarla and her special giveaways. Check it out to learn just how Tarla works, and what items she may give you!
Read More »
---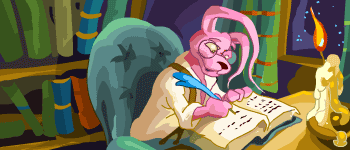 Want to contribute some time to Jellyneo?
Visit our
Contribute to Jellyneo
page for a big list of projects we could use your help on. We're looking for help with tasks ranging from simply submitting your Kitchen Quest prizes, to writing entire guides and articles we're missing from our content library.
---
December
Trivia!
Our annual December trivia is returning the day after Christmas. At 12:01am NST on the 26th, the first trivia question will appear on the homepage of Jellyneo—and new this year, the trivia will appear
only
at the top of our homepage in a new stylish wooden box!
As usual, answer all 8 days of trivia correctly to earn yourself a new jnAccount trophy and a few new choices for trophy cabinet themes!
Dream Pet Giveaway: Ends Monday
Posted by Dave
Posted on December 20, 2020, 7:54 am NST
Don't forget! The
Holiday Dream Neopet Giveaway
is open for entry until Monday, December 21st at 11:59 PM! If you haven't entered yet and intend to do so, now's a great time to get it submitted.

You may only enter the giveaway on one account (which can be your main or one of your sides). And also of note is that any UC Neopets that win will be converted in the process.
New Random Contest
Posted by Herdy
Posted on December 14, 2020, 11:58 am NST
A new
Random Contest
has just been launched. As with the previous contest, one of the prizes for winning this round is
part of your entry becoming an actual item on the Neopets site.
Entries will be open until January 9th.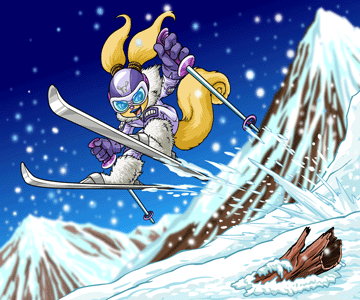 This round you must draw a scene of your Neopet doing a hobby, and the Neopets Team will take inspiration from that scene to make items (rather than using the entire image).