Your jnAccount:
Login
or
Register
| New to Jellyneo?
Click here!
Welcome to Jellyneo.net!
Welcome to Jellyneo, the #1 ad-free Neopets help site! We offer news and tips for the popular online game Neopets. Here's what you can find on the site:
You can also register a jnAccount; it's free and lets you access special features! (Find out more!)
Pick your news: Neopets News
| Crossword | JN Updates | Daily Puzzle | Advent
Bruce Day Roundup
Posted by Herdy
Posted on December 5, 2019, 12:59 pm NST
Bruce Day is now here, and to celebrate there's a new colour available for them!
Clay
Bruces also received an Archer-themed outfit this year:
Neopets Birthday Twitter Q&As
Posted by Herdy
Posted on December 3, 2019, 2:22 pm NST
As advertised during the Neopets Birthday celebration, TNT have posted some answers to questions on their
Twitter page
. The questions were answered by Scrappy, Jade, DJ Skellington, Binary_Supagoo, and Kikocat. The questions answered were:
Q: Have you considered making Neopets available as an app?
A: Yes and we are currently working hard on it! As we get closer more and more details will emerge!
Q: When will the mobile site be LIVE?
A: We don't have a specific date at the moment, however, our team is working hard to get everything ready as soon as we can.
Q: Are you planning on more Ghoul Catchers levels, or are your efforts focused elsewhere?
A: Efforts are focused elsewhere right now. We have a lot of exciting projects in the works & want to make sure we dedicate all our time & attention to making them the best they can be.
Q: Why is it so hard to get unconverted pets?
A: Unconverted pets haven't been "available" on the site since April of 2007. The artwork for those pets was discontinued when we introduced the NC Mall and the hundreds and hundreds of wearable items.
Q: Are you ever going to make a forum specifically for your older audience?
A: While we understand that a lot of our users have grown up with the game, Neopets is still a kid-friendly community where we want everyone to have a safe and open space in the game.
Q: Will we ever see more official Neopets merchandise?
A: Yes, you will! In fact, we have some new merch being worked on right now that will be available to everyone soon!
Q: Any plans for bringing back Key Quest?
A: At this time there are no plans. Our attention right now is on converting all of Flash to mobile.
Q: Any chance we can see scarier Darigan pets?
A: That's an interesting request, we'd love to see some ideas from you guys on what you'd like to see!
Q: Will Vandagyre ever be able to wear the old clothing and customization accessories from before they were released?
A: Hm, not sure about this one. It would definitely be a big effort and is not on the horizon for us currently.
Q: For people with all their dream pets maybe there could be a dream item giveaway for them?
A: Interesting idea! We could look into adding that to the Dream Neopet Giveaway event. I'd love to hear from you guys if that is something a lot of people would be interested in.
Q: Will any game come out soon?
A: We are working on making a new game for the site, so keep an eye out ;)
Q: Have you guys every considered doing Twitch streams for all things Neo related?
A: If by "Twitch" you mean "NeoCam"... just you wait! ;)
Q: How are customization spotlight winners chosen?
A: We take your votes & look at the top entries, & we choose what we like based on that. Other times we choose whichever doesn't matter their rank. In essence, there is no method to the madness it's mostly random.
Q: when will Sid come back?!?
A: Punchbag Sid is just biding his time...
Q: Are there any plans in place to build different tiers of premium for more perks/benefits?
A: We have looked at adding more perks and even possibly breaking it up into tiers and is something that would probably happen a bit down the road
They closed by saying that there will be additional questions answered in the future, but it is unlikely they will be any submitted now (as the deadline was the end of October).
Year 2000 Advent Animations Preserved
Posted by Dave
Posted on December 3, 2019, 1:22 pm NST
We're finally back again with another Flash preservation update! In case you've missed the news,
Flash is going away
, and here at Jellyneo we are trying to curate and convert as much old Neopian Flash content as we can into modern viewing formats so it isn't lost to the ages.
The next thing to get the conversion treatment is:
Advent Calendar Animations
! To start off, we've put the animations from the year 2000 up in a gallery for your seasonal viewing pleasure.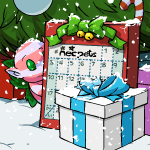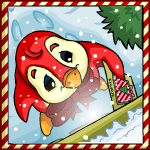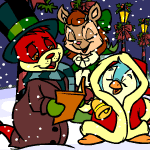 These Advent animations have all been converted into a modern movie format that will play on both your desktop and mobile devices. We are working on additional years past 2000, and hope to have 2001 up soon!
Previous Flash Conversions
Looking to see what else we've converted? Check out the collections below:
More to come! (Including old plot comics!)
December NC Collectible
Posted by Herdy
Posted on December 3, 2019, 5:40 am NST
The fourth item for the
Merchant's Best III Collection
is now released, and features the
Faerie Foods Shopkeeper
! This item will only be available during December.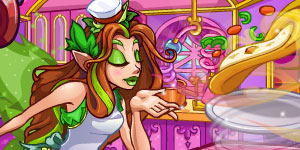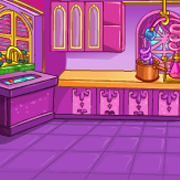 Stocking Stufftacular Presale
Posted by Herdy
Posted on December 3, 2019, 5:37 am NST
This year's presale for the
Stocking Stufftacular
has begun! Stockings can now be purchased from the NC Mall and hung in preparation of the event beginning on December 8th!