Your jnAccount:
Login
or
Register
| New to Jellyneo?
Click here!
Wingoball
Wingoball Information
World:

Trophies:

Neopoint Ratio:

2.04 Points =
1 NP

Our Difficulty Rating:

30%

[Send in a Game Tip] - [Return to the Game Guide Index]
Some Neopets like to go on adventures, exploring ancient ruins, collecting treasure, and battling the forces of evil. Others prefer to spend their weekends playing ball games in their gardens, banking shots off of potted plants and trying to avoid upsetting the gnomes. It's best not to upset the gnomes.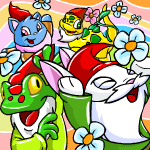 They're like ticking time bombs...
How to Play
In Wingoball you control the arm of a blue Mynci, moving your mouse cursor up and down within the playing area to change the angle of your shot. Once the arm is positioned at the desired angle, click to throw the ball. Your goal is to get the ball across the line at the right side of the field, though as you progress the placement of obstacles will make this increasingly difficult.

C'mon, guys, I'm trying to play here!
While your ball will harmlessly bounce off of most objects, gnomes are a special case. Green-hatted gnomes behave like other objects, allowing your ball to bounce off of them, though in some levels they can be found marching up and down across your path. Gnomes in red hats, however, will take your ball, forcing you to throw another. While you have an infinite supply of rubber balls, you're given just thirty seconds to complete each level, so losing a ball will cost you time. If you run out of time on a level, the game will end.
Scoring
There are two ways to earn points in Wingoball. The first is the time bonus: for every second left on the clock, you will be awarded 1 point. This doesn't mean that you should rush and try to beat the levels as quickly as possible, however, because you will also earn a bonus of 25 points if you manage to pass a level with just one ball.
When trying for a high score, you must be able to both play quickly and beat each level with a single ball. The top scores for the game are often above 1,330 points, which averages to 53 points scored on each level (25 points from using one ball, 28 from the time bonus). To achieve this level of speed and precision, you must note exactly where shots need to be aimed, and position your cursor before the level starts. You can also use this time to wait for any moving gnomes to reach a position that will allow your ball to pass through more easily. See the Level Solutions section below for guides on where to aim your shot in each level. If you would like to suggest alternate routes through the levels, let us know!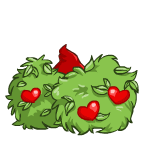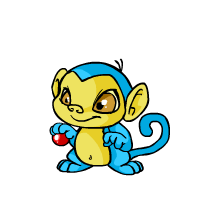 Quick Tips
Gnomes in red hats will steal your ball if you allow it to touch them.
Aim your shots before starting a level's timer for a better time bonus.
You will be awarded 25 points for beating a level using only one ball.
You will have a chance to check this guide before starting each level.
Level Solutions
This guide will show where you must click for your ball to pass through the level (indicated by a cursor icon), and the path it is likely to take. To use this guide, simply click on the yellow arrows to view the next or previous level, or select a level from the drop-down menu.
Help us improve!

Did you find what you were looking for on this page?
This game guide was written by: Chesu