Your jnAccount:
Log In
or
Register
| New to Jellyneo?
Click here!
Site Updates
Pick your news: Neopets News
| Crossword | JN Updates | Daily Puzzle | Advent
Wardrobe Wars: No-Shave November
Posted by Rylon
Posted on November 10, 2020, 1:59 pm NST
Wardrobe Wars is back - and better than ever! If you're not familiar, Wardrobe Wars is a monthly themed customisation contest, with the winners receiving a trophy and being featured in the
Wardrobe Hub
! Be sure to check out our new gallery of
past winners
!
What do I need to do?
Register for a jnAccount on our main site.
Head on over to our Wardrobe App, and start customising a pet to the theme!
When finished, save the outfit, using the appropriately-named "Save Outfit" button and copy the link for the next step. (And rename your outfit to match the theme.)
Visit the Wardrobe Wars entry submission form and fill out the three required fields. (via Google forms)
Submissions will be open until the
17th at 11:59PM NST
, after which the entries will be reviewed, and those selected will be uploaded to our carousel on the 20th! Winners also receive the shiny trophy at the top of this post. You may submit as many outfits as you'd like.
This month's theme is titled
No-Shave November
! Moustaches and stubble and beards,
oh my
! November is all about facial hair, so for this month's theme you can create any outfit you wish provided there's an item of facial hair included (beards, stubble, moustaches, etc.). Show us what no-shave Neopia looks like! (Note: non-hair alternatives such a flower or icicle beard are okay with us!)
We're also taking suggestions of themes for future rounds of Wardrobe Wars, so please submit any ideas you may have alongside your entry.
If you happen to come across an item that should be in Wardrobe but doesn't appear, please
submit a bug report
so we can look into it.
Best of luck!
Year 2005 Advent Animations Preserved
Posted by Dave
Posted on November 6, 2020, 9:37 am NST
With Halloween behind us, it's time for another Flash preservation update! In case you've missed the news,
Flash is going away
, and here at Jellyneo we are trying to curate and convert as much old Neopian Flash content as we can into modern viewing formats so it isn't lost to the ages.
The next item to get the conversion treatment is the
2005 Advent Calendar Animations
! We started with preserving the year 2000 animations last year, and we're slowly adding additional years to the collection.
These Advent animations have all been converted into a modern movie format that will play on both your desktop and mobile devices for many years to come.
Check back in next week as we prepare the next addition to our collection!
---
Printable Gift Tags
Remember the
holiday
and
seasonal gift tags
? Sadly, they are Flash-based!
However, never fear: we've rendered all of these tags as HQ images, including as printable PDF documents so you can easily print them for the upcoming holiday season.
---
Previous Flash Conversions
Looking to see what else we've converted? Check out the collections below:
What other Flash content would you like to see preserved? Let us know in the comments!
JN Server Update
Posted by Dave
Posted on November 1, 2020, 11:21 am NST
All done! This maintenance has concluded.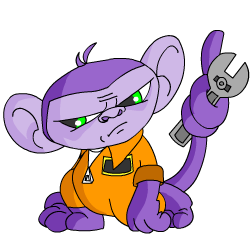 Hello all! This is just a quick notice to let you know about some possible upcoming Jellyneo downtime. Our host will be pushing an upgrade to our server this
Tuesday, November 3rd
. At some point between 6:00 PM and 10:00 PM NST, all of Jellyneo's departments may be offline for up to 20 minutes. If you catch us during that window—no fear, we should be back up and running soon after!
Altador Cup Records Service
Unfortunately, this upgrade will affect our
Altador Cup Records service
for jnAccounts. On the morning of November 3rd, we will be taking this service offline to do some necessary code updates. All of your records and image data will still be there (and any images you've posted on your lookups, petpages, etc. will continue working), you just won't be able to make any changes until after the service comes back online.
However, since the Altador Cup isn't expected to return until next summer, we will likely be spending the rest of our year working on other projects that have a little more priority (like Wardrobe upgrades, Flash preservation projects, and more). If you wish to keep access to your Altador Cup Records images, please copy down the shareable URLs to your stat images ASAP—those URLs will continue to work!
All other services and departments will be back up and functioning after the upgrade!
Happy Halloween!
Posted by Dave
Posted on October 31, 2020, 12:09 am NST
From all of us at Jellyneo...
---
Costume Contest Winners!
The winners of this year's
Costume Contest
are now live! Congratulations goes to
isom
for their Blumaroo
OkayBlumar
dressed as the
Blumarooth Bader Ginsburg
! Make sure to check out all of the winners below, along with the prizes awarded to all those who entered and voted! (Trophies will be awarded later today.)
---
A Tale of Woe: Remastered
Continuing onward in our quest to preserve old Neopets storylines, we are excited to announce the ninth event series that we've remastered: A Tale of Woe!
Meet Gilly, as we find her lost in the Haunted Woods... until she happens upon an Elephante that shares an old ghost story about the town of Neovia and its citizens. It's the perfect story to relive today on Halloween!
Read the Comic Book »
As always, for more information on Flash retiring (and how to re-enable it in your web browser), see our
End of Flash Support
guide.
---
Site Theme Alert!
On October 31st at 11:59pm NST (only 60 seconds!), refreshing anywhere on the Neopets site will get you the elusive
Halloween site theme
. This is the only time of year you can obtain it, so don't forget to stay up! We also recommend making sure you refresh on the Classic Site, as it's unknown if it will be available on the beta redesign.
DAYLIGHT SAVINGS ALERT:
Since Daylight Saving Time is ending on November 1st at 2:00 AM local time in the US, your "11:59 PM NST" time may be an hour earlier than normal. If you are on East Coast or Central time, 11:59 PM NST is at 1:59 AM local time. If you are on Mountain time, 11:59 PM NST is at 12:59 AM local time. (Or in other words, it's an hour earlier if your time zone has already moved clocks backwards by the time 11:59 PM NST rolls around.)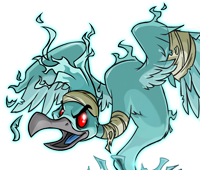 ---
Haunted Mansion Reminder
Don't forget, you have until the end of October 31st to activate your Luminous Lanterns for the
Haunted Mansion
Neocash prizes.
---
Trick-or-Treating Reminder
Don't forget to go
trick-or-treating
around Neopia. You'll have the opportunity to pick up some free goodie bags beginning October 31st at 12:01 AM NST until 11:59pm NST.
---
Visit Count Von Roo
To celebrate,
Count Von Roo is awake
all day long on October 31st and allowing Neopets to play Deadly Dice with him. If you'd like to gamble for a few levels, go for a visit!



Costume Contest: Voting Closing Soon!
Posted by Dave
Posted on October 28, 2020, 9:57 am NST
The third, and final, round of our Costume Contest is closing SOON, on the 29th at 11:59pm NST to be exact! If you haven't already,
go vote!
Round three has similar voting to round two, except you only have one vote this round, rather than three. You may vote for whichever costumes made it to this round. (The top rated 30 pets from round two moved on. If your costume didn't make it, never fear! It could show up as a staff pick at the end.)
Bonus Vote:
If you rated all pets in round one, you should have a bonus vote available to use!
Good luck to the round three finalists! Winners will be announced on October 31st.