Your jnAccount:
Login
or
Register
| New to Jellyneo?
Click here!
Site Updates
Pick your news: Neopets News
| Crossword | Site Updates | Daily Puzzle | Altador Cup

More Pieces Of The Puzzle
Posted by Illusioniste
Posted on February 18, 2012, 1:57 am NST
Due to unforeseen circumstances, today's JN Editorial has been postponed until next time, which is in two weeks. You can still
send in your questions
, though our
Editorial Database
might provide a quicker answer.
However, this doesn't mean you're leaving empty-handed, as it appears some more puzzle pieces have been found underneath an old desk in our office... Hmm...
I completed the puzzle, but nothing happened
gapi19
, 02/18/2012, 3:05 am NST
The pieces still wouldn't stay in place...
asyako
, 02/18/2012, 3:08 am NST
I completed it too and nothing happens... what is this about?
In the new's post the piece on the right looks like an arrow... TO THE KNEE

Lol. Anyway, I'll just keep on waiting until the rest of the pieces are out.
It won;t let me move them far enough to the side to be able to see them all
There is more room for the pieces at the bottom this time.

Can't add too much room, because it's confined to how much can be solved.
jweb
, 02/18/2012, 4:17 am NST
i cant get dark pieces need to be turn bright. and only have a to smal strip on the right to work on
Yay, finished! Perhaps this is our little prelude thingy to the Neggpocalypse?
jweb
, 02/18/2012, 4:34 am NST
i cant get dark pieces to turn bright?
Right-click or double-click, depending on whether you're using a mouse or touchscreen.
jweb
, 02/18/2012, 5:34 am NST
oke
ok erm Think I wait till all of them are out as I put it together and when i went back its all in parts again
i agree bountyhunter. finally got them nice nice and went back and they are all in pieces again.
not fun.
Just keep the window open and they'll stay the same.
If you can save progress in flash games for the negg hunt etc. etc., can't you put in some coding to save the puzzle configuration too?
Also, @JN staffers, is this the last step or will there be more pieces?
Right click to flip dark pieces.

Also for users with confined space, you may still be able to solve what you have so far.
That purple bulg at the top looks like the hair of the Battle Faerie. If that is here this picture probably shows her battling (something with tentacles of vines). Those bottom objects could be a sword blade and part of a shield. However that white area is keeping much from being seen so I don't think completing the puzzle will get us the whole picture.
Completed it, but it doesn't save when I exit the page. :|

Looks to be faeries: I see a wing in the lower right corner and looks like either the Dark Faerie sisters or Darkest Faerie's elbow. xD
JN Staff - The pieces won't move out of a tiny strip in the middle of the workspace...is this intentional? Tried on firefox and chrome...
you only need the space provided, the pieces only go in that space.
I see a lot of talk about the puzzle pieces, but is anybody else wondering what happened to the editorial
Ah well. Maybe next weeks will be extra fantabulawesomextraordinastic!
I mean, the next one, not next week's
My puzzle pieces won't move away from the right hand side of the 'board'
I don't know...what is this puzzle thing about? It's a bit sad to come back and see the pieces all jumbled up again...is there even any point yet in putting them in the right place?!
@anwencat - because those pieces only go on that side. They don't go anywhere else. When more pieces become available, the area in which the pieces can go will also increase.

@maliechen - that is up to you. If you want to see what is revealed each time. The previous pieces also change each time, because there will be less white space.
hprox
, 02/19/2012, 12:02 pm NST
Will next editorial be super long to accommodate the missed awesomeness of this week?
Looks like the battle faerie but all i see is hair and sword
There are 27 comments above. Why not post yours?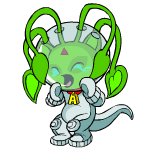 Uh-oh! You don't seem to be logged in! You need to login to your jnAccount to participate in this area of JN. If you don't have a jnAccount, register one today! Remember, jnAccounts are separate from JN Forum accounts.