Your jnAccount:
Login
or
Register
| New to Jellyneo?
Click here!
Site Updates
Pick your news: Neopets News
| Crossword | Site Updates | Daily Puzzle | Altador Cup

Editorial #168: Jake's Editorial Adventure
Posted by Herdy
Posted on January 22, 2012, 12:00 am NST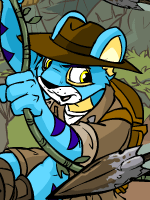 Hello there, intrepid adventurers!
Jake the Explorer
here! You know what I love more than a good adventure? No, not annoying unplanned downtime. The answer is: nothing!
I'm about to set off on a very special adventure right now, looking for the mysterious Scroll of Potgatkerchi.
You're welcome to join me if you like.
Next time, it's the return of
Dream
for another very special editorial, so get
those questions sent in
if you want an answer. Though, beware of traps, monsters, and asking repeat questions. You can find out if the question has been asked before by searching the
Editorial Database.
Until next time, peril-fans!
Across the globe, the people of Shenkuu are celebrating.


Happy Lunar New Year!
Draiks, Hissis, and Scorchios are like... a handful of fire in winter. *dorky dance* ;)
LEGO CHARACTERS! *Claps hand like happy-go-luckily*
Loving the Indiana Jones references in this!
I love how considerate of world cultures you are, JN
Happy Lunar New Year to you too!
milaza
, 01/23/2012, 1:21 am NST
Lego!
Happy Lunar New Year!
Happy Lunar New Year!
They don't really fit with the cultural depictions in this context. I guess you could argue that they're more dragon like than gargoyle like, but there are different types of dragons and there's a distinct style that is used for the lunar new year.
mundim
, 01/23/2012, 4:34 am NST
Fun editorial!
That was all kinds of awesome! xD

*wants that Hubrid Nox lego figure*
Shoyrus and possibly Skeiths count as dragons too...no idea why Hissis were included though. They would work perfectly for next year (Year of the Snake and also my sign) ;p
*steals Hubrid Nox Lego Figure* That Editorial was the best one yet!
Oh no!!! Rosie, quick, the Gnorbu in the Lunar New Year banner has no eyes!!!



LEGOOOOOOOOOOOOOOOOOOOSSSSSSSS!!!!!!!!!!!!!!!!!!!!!!! BEST EDITORIAL EVER! *claps hands like crazy*
wise gnorbu has his eyes closed *nods*
Traditional Shenkuu Hissi outfit set
Dancing Hissi Toy

They are more dragon than snake (already mentioned the style/context thing).
Where on earth did they get Neopets Lego features.
@ benjpalmer: With some normal figures, and some blue paint, anything is possible!
I think I may just make my own...
Normal figures!? Those are classy Indiana Jones and Vampire Lego figures, not normal figures. Only quality for Mr. Nox
I HATE THE GIMMICK EDITORIALS.
seriously, I like it vanilla.
Amazing Edtorial Herdy!
There are 21 comments above. Why not post yours?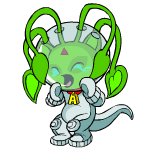 Uh-oh! You don't seem to be logged in! You need to login to your jnAccount to participate in this area of JN. If you don't have a jnAccount, register one today! Remember, jnAccounts are separate from JN Forum accounts.