Your jnAccount:
Login
or
Register
| New to Jellyneo?
Click here!
Site Updates
Pick your news: Neopets News
| Crossword | JN Updates | Daily Puzzle | Lost Heirloom

Feature Spotlight: Your Opinions!
Posted by Dave
Posted on June 6, 2010, 1:23 am NST
For those who missed it, we posted a mini-survey a couple days back asking for your input. If you haven't participated yet,
please fill it out
! It's only 4 questions, and it'll help us figure out what to work on in the coming months. :)
For those who did fill it out: thank you! We've gone through and read
every
response, and we have to say, we like a lot of the ideas you guys have. :D Below is a summary of some of the most requested features, and some of the things we'll be working on in coming months:
Clothing previews
A graphics department
Neoboard fonts
HTML/CSS coding guides
Lab Ray logger
More sponsor coverage
More community aspects for jnAccounts
A JN site map
Improved game guides
Improved Rainbow Pool
A way to track your Neopets collections (e.g. Neodeck, Stamps, etc.)
Some Item DB improvements
Cupcakes! (We like this one a lot.)
---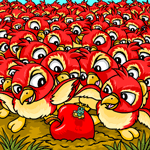 There were also a couple things that were suggested... but we already have! Here's what those are and how to find them on JN:
Neohome 2.0 Previews:
Well, we don't have previews for
all
Neohome 2.0 furniture, but we're about 30% of the way there so far! If you have some of the more rare/expensive NH2.0 items, please take a look in our forums at the "
We Need You
" forum for details on how you can help us gather the previews. In the mean time, that
Dr Sloth Poster
sure looks good...
Link to DrSloth.com:
You may find a link to
DrSloth.com
, our newest department featuring a searchable database of Neopets images, under the "more sections" menu at the top of JN.
Customisation Contest:
We had a couple requests for a Customisation Contest, but we have no plans for one during the year since we host our yearly Halloween Costume Contest. Also, TNT may make the Style Showdown a yearly event. :)
Bank Interest Calculator:
Check our
Neopian Bank article
!
Before and After Neopian Shopkeeper Images:
You can use DrSloth.com for this. :) Here are the
new ones
(if they've been updated yet), and here are the
old ones
for comparison.
Petpet Database:
Check out the
Unpainted Petpets special category
in our Item Database for a complete list of Petpets.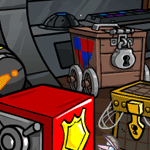 Newest NC Items:
We also have this information in our Item Database. Simply click the
Newest Items
link at the bottom of the sidebar search box in the Item DB.
Items That Give More Items:
We have a guide for which items that give more items when opened, and you can find it
here
. But, it's not 100% complete! If you know of any missing prizes, please send in a bug report with the items you received and the name of the bag you got it from.
Neopian Plot History:
Coming soon! :)
Guides to NeoQuest and NeoQuest II:
Again, coming soon! :)
Weapon Icons:
We're not very battledome savvy, so we have no plans to add icon data to the Item DB. Instead, we highly recommend checking out our friends over at the
In-Depth Battlepedia
if Battledoming's your thing.
Avatar Checklist:
Before we even consider making an avatar checklist tool, we're eagerly awaiting the return of our affiliate
Avatarlog
.