Your jnAccount:
Login
or
Register
| New to Jellyneo?
Click here!
Site Updates
Pick your news: Neopets News
| Crossword | JN Updates | Daily Puzzle
Happy April Fools' Day!
Posted by Dave
Posted on March 31, 2020, 8:13 pm NST
From everyone here at Jellyneo, happy April Fools' Day! No jokes this year—instead, we're wishing all of our visitors to have good health and to be safe given the current global situation. And don't forget to wash your hands!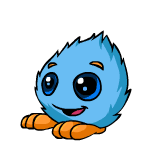 I'm very appreciative of your highlighting of what's going on in the world right now!

Thank you, Dave!

Allow this to be a widespread way of saying to everyone...

Stay safe! 🧡

And if there's anyone you know who plays Neopets that has the virus... send them a "Pretty Bouquet!"
Hey Dave, thanks!! It's wonderful that you're still there for us!

@1jediboy - that is the nicest thing I've heard all day! May you stay safe too!

And may all of us stay safe and healthy! Look out for others, if and when possible, but always using common sense and wisdom...

Try to find something to cheer yourself up with, among all the sadness, feelings of despair or hopelessness...watching videos of dogs or cats acting silly, can be helpful!

Plus remember, a little faith goes a long way... <3

suikin
, 04/1/2020, 2:14 am NST
That's so nice to hear from you guys.
And I really appreciate that this year we will have no jokes, cause the moment says so.
Hugs from Brazil!
Stay safe everyone!
suikin
, 04/1/2020, 2:14 am NST
NOO, NOT HUGS!! a hand wave, remember, no touching. :
Stay safe, stay in Neopia!!
thank you hope everyone and their family stay safe and healthy
Thanks, y'all. <3 Stay healthy and well-rested!
debgil
, 04/1/2020, 7:21 am NST
(((HUGE VIRTUAL HUGS))) for all at JN !
Thanks for not doing jokes, I don't think anyone is in the mood to be tricked these days. I hope everyone stays safe and helps each other out!

*hugs*
maga
, 04/1/2020, 10:31 am NST
Thank you!!!
jweb
, 04/1/2020, 12:22 pm NST
Stay safe everyone! 🧡
With Love and Light
to all of you at jellyneo, to those reading this, to your families, your neighbors,
to those you know and to those you don't...

Be well, stay safe.

rosi
, 04/1/2020, 4:35 pm NST
Thank you for all your kind words
I usually look forward to April 1st to enjoy all the pranks my favourite sites do, but given the current situation I've lost all the hype.
I hope you all are safe and well
xid
, 04/1/2020, 8:44 pm NST
Thanks and best wishes for everyone reading this.
I don't mind light jokes or something to make me smile, but I appreciate none of the sites I visit are overdoing it this year.
Stay safe and take care of yourselves. <3
ally
, 04/8/2020, 2:21 am NST
I hope everyone is safe and well! <3
There are 15 comments above. Why not post yours?