Your jnAccount:
Login
or
Register
| New to Jellyneo?
Click here!
Site Updates
Pick your news: Neopets News
| Crossword | Site Updates | Daily Puzzle | Altador Cup

No, we didn't forget.
Posted by Dave
Posted on May 17, 2013, 8:55 pm NST
Soon.

We Need Your Help!
Posted by Dave
Posted on May 10, 2013, 7:03 pm NST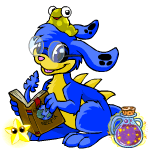 Hello Neopia! We're currently trying to fact check a few things to update our guides around JN. Could you happen to help us out with any of the requests below? If you can, please post a comment on this news post!
Lutari Talisman Beads
We're currently in search of information on the Tongi beads from the Lutari Talisman. We've received a report that these are obtainable via Random Event, which previously we've known them to only be available via other methods. Have you received a Tongi bead within the past year? Do they remain no trade items? Please post in our comments to let us know!
Data Collection
We'd like to gather data on a variety of things around Neopia. Here's what we're currently hunting down:

jnEditorial #196: Faerie Nough
Posted by Dream
Posted on May 12, 2013, 5:01 pm NST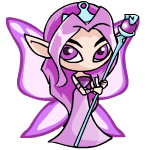 *clears throat*
Since our city's tragic fall a few years ago, Neopia has
mostly been too distracted by the Battledome beta to remember that we exist
worked hard to help Faerieland. It's time we Faeries
commandeered a bunch of the junk from the shelves of your user shops for our own amusement
paid that debt by making Neopia a better place.
I have asked several Faeries from each of the elements, as well as
whoever didn't look busy when I did a surprise inspection earlier today
some of the most powerful Faeries in Neopia, to offer you the benefit of their wisdom on everything from Habitariums to the Jellyneo Pet Directory. You might receive
a quest
from any of them!
*~ We re-QUEST that you read jnEditorial #196! ~*
Now, if you'll excuse me, I have a tower full of items to overprice. If you have any more QUEST-ions, feel free to
send them
to those patrons of knowledge and gameplay, the Jellyneo staff! But remember to check the
Editorial Database
first to see if you can't conjure yourself up an answer without their help.

Happy Mother's Day!
Posted by Dave
Posted on May 12, 2013, 12:05 am NST

Happy Birthday, Wardrobe!
Posted by Dave
Posted on May 5, 2013, 12:00 am NST
GRAPHIC BATTLES UPDATE
: Round one of Season eight's Graphic Battles is now up! Head on over to the
forum
to participate! Best of luck! :D
Today marks one year of our lovely
Wardrobe
being released! If you've never taken the Wardrobe for a spin, try it out today! You can select from any Neopets color/species combo to customise with any items we have models for. (Over 184,000 models in our collection!)
As a token of our appreciation, have a slice of cake... on us!
» Step Inside the Wardrobe «

Feature Spotlight: The Pet Directory
Posted by Dave
Posted on May 4, 2013, 9:03 am NST
This weekend, we're shining the spotlight on an oldie but goodie:
The Pet Directory
! Our Pet Directory is a listing of nearly 60,000 Neopets, categorized by their color and species. We even update the entire thing twice a month!
Looking for a Sponge Grundo? We have some of those:
Or how about the newly released Zombie Hissi? We've got one of those, too:
The only thing our directory is missing are your pets! You may
add your own pets
and have them featured right on Jellyneo! And in the off chance you would no longer like them displayed on JN, you can easily
opt out
.
» Browse the Directory «