Your jnAccount:
Log In
or
Register
| New to Jellyneo?
Click here!
Tale of Woe Plot Coverage
Jellyneo's Tale of Woe Plot Coverage
Tale of Woe Speculation
A peaceful village has fallen under a terrible curse... with eerie streets filled with zombies, ghosts, werewolves and worse. Only the bravest Neopians can discover what happened to the townsfolk. Below, we dig up as much information as we can from the TCG set to bring you a pre-plot analysis of the exciting events to come. Although we don't know the exact release date of the plot, it's likely to debut on the site this fall to coincide with the Halloween season. PLOT SPOILERS TO FOLLOW!
Setting
In the upcoming plot, a new town in the Haunted Woods appears named Neovia. It appears to have been a quiet, happy place until a dark curse was set upon it... The setting and characters also look very colonial-like straight out of a Sleepy Hollow type town.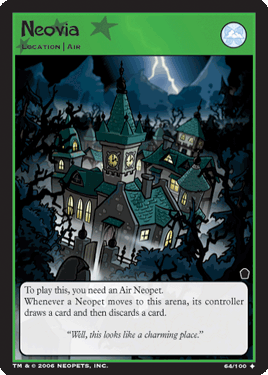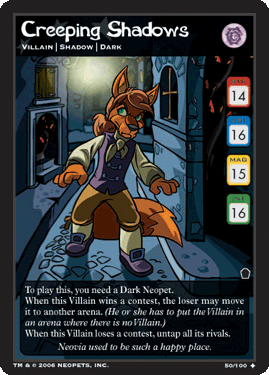 Plot
The main storyline will revolve around the terrible curse that's been set upon the town by an evil faerie (in characters section!). From the cards, when a person comes in contact with the plague, they transform into hideous creatures.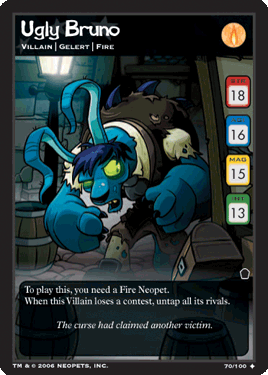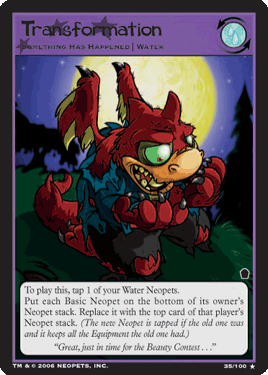 Characters
Now, the main characters! They feature a Gelert, a Faerie, and multiple Lupes. Bruno is most likely a main character that lives in the town and is trying to get down to the bottom of the situation. There's also Reginald, a Lupe who lives with Bruno. The evil faerie I mentioned above was Ilere of the Woods, an Earth Faerie gone bad. There's also a possibility that Sophie will lend a hand in helping cure the town of the plague, however, this also matches up with her quest in the Darkest Faerie video game, so we can't be sure. Lastly, there's Mr. Krawley. We can't tell much about him at the moment, but he looks rather miserly.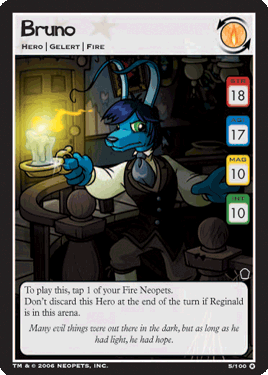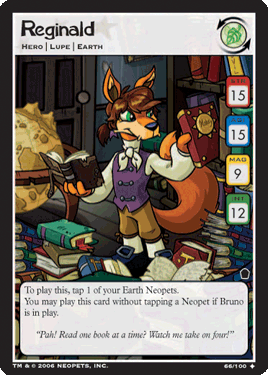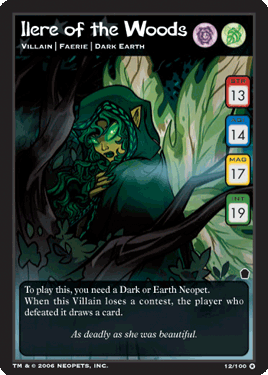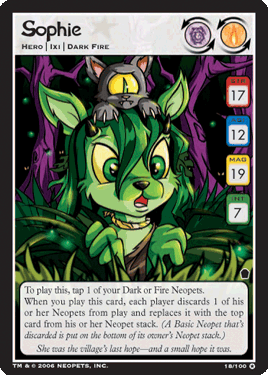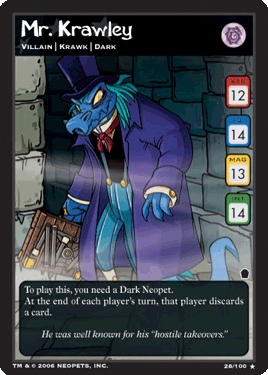 Other Plot Related Cards
These cards are also a bit plot related... Curing the Plague obviously foreshadows the ending of the plot. Seems as if yet another Lupe is involved. :P There's also Hide-And-Seek which reveals that Bruno has a 30 room mansion, which is possible as to why him and his buddies have been unaffected by the plague in the beginning of the plot. (Usually big mansions are on big scary hills away from the town.) It also shows a few other possible characters.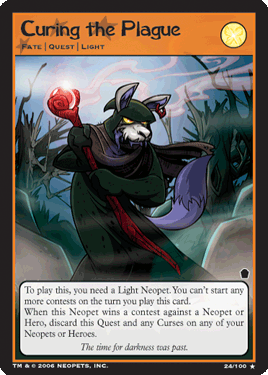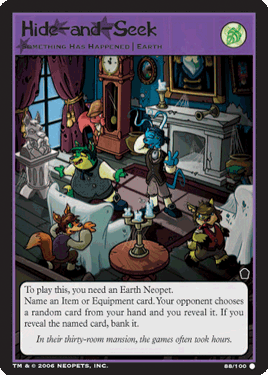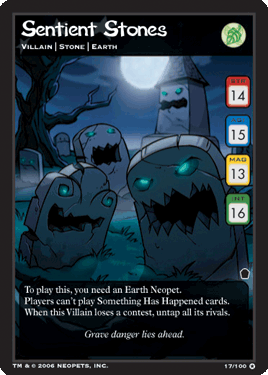 Other Cool Cards
These cards were just too cool not to post. They're not necessarily plot related, but they're cool nonetheless!