Your jnAccount:
Log In
or
Register
| New to Jellyneo?
Click here!
Tale of Woe Plot Coverage
Jellyneo's Tale of Woe Plot Coverage
Day 4: October 18th
Chapter 5 of the "A Tale of Woe" story is up. Read it here.
After reading, you can begin the plot!
1. First, go to the Game Graveyard and scroll all the way down. Click on the picture. You will then be taken to the Caretaker: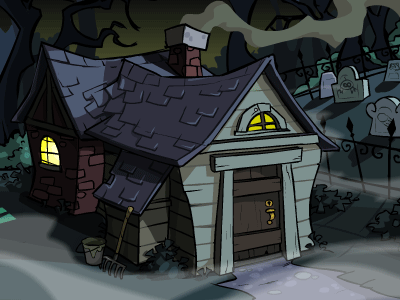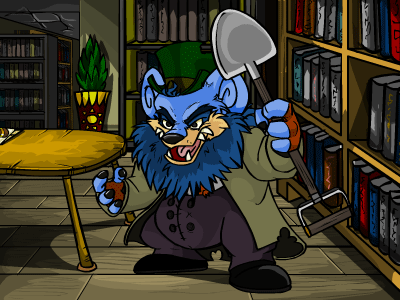 Gilly:
Hello! We're trying to find a specific grave. Is this where we'd look up those records?

The Caretaker:
You could, if someone hadn't stolen my graveyard index books! I couldn't even tell you how to find a specific graveyard, let alone a particular grave!

Sophie:
Calm down, buddy. We'll go find your books.

The Caretaker:
Sorry. I just get angry so easily.

Bruno:
Do you have any idea who might have committed this theft?

The Caretaker:
No. I was out having a sandwich, and when I came back, the place had been ransacked!

Sophie:
Yeah, if you define "ransacking" as "stealing half a dozen books". Well, we'll figure it out.
2. You should now go and play a game of Fetch on HARD MODE. You should then find a book. (You have to fetch the book. You also do NOT need to finish the game. If you do not find the book, play the game again.) Here's an image of what it looks like (NOTE: ALL MAZES ARE DIFFERENT)
You will then get the following message once you get the book:

You seem to have found some strange books lying out here in this maze. Oh dear! This isn't what your master wanted at all. He's going to be very cross!

Perhaps you should just flee while you still can!
You should now hit the "Yes, I think fleeing is an excellent idea" button.
3. Go back to the Caretaker and hand him his book.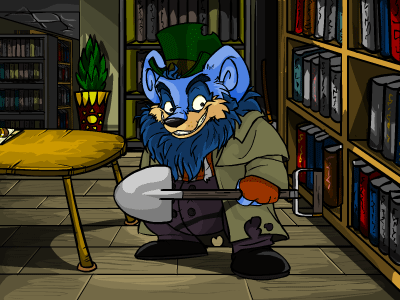 Give him the books and then you're done!
You have now finished Day 4 of the Haunted Woods Plot! If you need help, or would like to discuss the upcoming parts, check out the forum discussion. You can also continue on to Day 5's steps.