Your jnAccount:
Login
or
Register
| New to Jellyneo?
Click here!
Register a jnAccount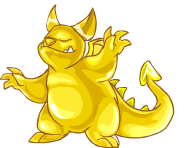 Thank you for choosing to register with Jellyneo! By registering a jnAccount, you will be able to access My Wishlists, news commenting, and any special site events we run! You will also be able to use to any future services requiring an account.
To begin, fill out the form below in its entirety. Upon pressing the submit button, you will receive an email regarding the validation of your account. You must validate to use your account. If you do not, it is subject to deletion at the end of the month. If you have any questions, feel free to contact us.
Your jnAccount is completely separate from your forums account. You will need to register a different account to access the forums. :)
If at any time you have trouble registering or using your jnAccount, please use the jnAccount issues form to notify us so we can help you out as quickly as possible! :)
JN is COPPA Compliant!
At Jellyneo, we want all of our visitors to have a safe online experience. So, to beef up Jellyneo's safety, we have decided to become a COPPA compliant website! What does that mean? Read on!
Simply put, anyone under the age of 13 cannot post their personal information to Jellyneo. This means a few things:
Under 13's may still register a jnAccount and take advantage of all the account services! They may also participate in JN events.
Under 13's cannot post comments on our newsposts.
Under 13's cannot change the description of their wishlists.
Whenever a user under 13 submits a form on Jellyneo, we will either discard the personal information on the spot or delete it after we've completed correspondence.
Under 13's will not be able to participate in the Jellyneo Forums community. This may change in the future, but at this time we cannot accept parental permission forms.
Thanks for your understanding in this policy decision! We want to make Jellyneo a safe place for all users, but we did not want to shut off JN services to our underage visitors, so COPPA compliancy is the next best thing!