Your jnAccount:
Login
or
Register
| New to Jellyneo?
Click here!
Neopets Premium: Old Version
This guide refers to the old Premium service!
Premium has since received a shiny upgrade and has become a completely new service.
Read about new Premium »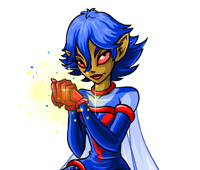 Got some disposable income in the real world? Feel like giving something back to a site that's given you a lot of pleasure -- and getting a few shiny new privileges in return? Well, with Neopets Premium you can do exactly that. If you're interested, then just read on...
What is Premium?
Like the NC Mall, Neopets Premium is a way for players to support the Neopets site by sending real-world money. However, while the Mall takes one-off payments in return for single items, Premium is a longer-term commitment, taking a monthly or yearly subscription fee until the player chooses to cancel. In return, Premium subscribers have access to a variety of perks that aren't normally available. Despite TNT's occasional jokes about outrageous Premium privileges, in reality they're nothing mysterious or game-breaking -- just a few small tweaks and additions to the site that make Neopets a more interesting or convenient experience.
Subscribing
To sign up to Premium, you'll need to be invited by a player who is already a Premium Member. If you don't have any friends who already use the service, you could try asking on the Neoboards or the JN forums; most Premium Members are more than keen to give out invitations (known as "referrals").
The first fifteen days of Premium are free -- this gives you a chance to get used to the service and decide whether or not you want to keep it. However, there is no notification when the free period finishes, and you will be charged your first subscription fee immediately afterwards, so if you do change your mind during these fifteen days, contact Premium Support and ask to cancel as soon as possible -- don't expect them to "just know".




Keep an eye on the date at all times!
Your referral will be sent to you by Neomail, complete with a link to click. Each account can only receive one referral. However, if you accidentally delete the message or need to sign up again at a later date, there's no need to worry -- once you've been invited, you'll be able to sign up with or without the Neomail by visiting this page.
At the moment, there is no option to pay for Premium with Neocash. However, you can use Paypal, the same service you may well have used at the NC Mall. Alternatively, you can use a credit or debit card (remember to ask the card-holder's permission if the card is not in your name). You'll need to enter your real name, address and billing details, but don't worry -- they won't be available to other players on Neopets.
You will also need a Premium password. This should not be the same as the password you use to log into Neopets. If you want to change this password later, you can do that here.
Prices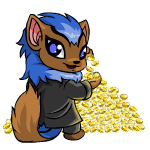 Subscribing to Neopets Premium will cost you (or your friend or relative) $7.99 per month (roughly €5/6 Euro), which works out to $95.88 for twelve months. If you choose to subscribe yearly, you'll have to pay a somewhat cheaper $69.95 once a year.
The company that delivers Premium on Neopets' behalf, Velocity, also offers a dial-up Internet subscription service as a package with Premium for a higher monthly fee. "Neopets Premium Dial-Up" claims to be faster than average dial-up Internet, and also provides a "Web Accelerator" program to improve loading speeds. In addition, it allows up to five users to gain full Premium access, which may save money if all your family members are interested in subscribing! However, as always, it's a good idea to read up on the details and make sure you understand the benefits before you sign up to a new Internet Service Provider. If, like most users, you are only interested in one Premium account, don't feel like you have to subscribe to Premium Dial-Up just because you use a dial-up connection. Paying more than you have to is never fun!
So What Do You Get?
So, what you're probably all dying to know at this point: what does becoming a Premium Member actually mean?
The first thing you'll notice is that all the adverts you'd normally see around the site have vanished. As a Premium Member, you'll never see another advert or sponsor spot again -- that includes banners, preloaders, and the Nick-bar at the top of the page. (Some sponsor activities, like hunts for item prizes, will still be available, but you'll have to visit them yourself.)

Never again!
You'll also have access to the Premium Neoboards. There are four of them (Help and Newbies, Main Hall, Spotlights, and Charter -- the last one is only available once you've been a Premium Member for around four months). Because access to these boards is limited, they're quieter and more relaxed than most of the Neoboards, but that doesn't mean they don't see some really interesting conversations and a strong sense of community. They make a nice place to hang out and chat about Neopian life with other Premium subscribers.
You'll automatically be able to use the "Neomail" avatar, if you haven't already unlocked it. (Unlike the "Space Faerie" avatar, this isn't Premium-exclusive -- it can still be unlocked randomly by regular players when sending and receiving mail. Premium just makes it easier to add this one to your collection!)
Neomail Addict / Fonts
Randomly awarded when sending a Neomail. Was previously awarded when you signed up for the 15-day Premium Neopets trial. This trial is no longer available.
Released: June 25, 2004
You'll notice a new addition to your Neodeck -- a section called "Premium Cards". These aren't items you can sell or trade; they're just exclusive little pieces of art you can show off that measure how long you've been Premium. They're often themed around the name of the Neopian month in which they were awarded.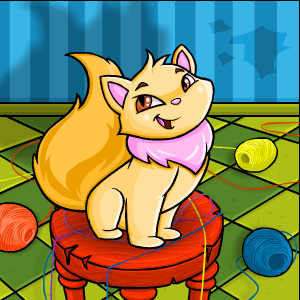 You'll be able to set your "Last Spotted" status to Stealth! This will be displayed on your lookup instead of the date you last logged in. It also means you can't be seen in your Neofriends' stalkerboxes.
Every month, you'll also get 1000 NP from the Neopets Team just for being a Premium Member. Nifty, huh?
The Premium Portal
The Portal is a handy little space you can use as your homepage. It can be customised with different colours and layouts, as well as a range of information panels on a variety of Neopian and real-world subjects, such as news headlines, Word of the Day, sports, stockmarket figures (real or Neopian), and the rather spiffy This Day In History panel. There's also a built-in calendar, a miniature version of your inventory, a listing of your game scores and an expanded Quick Ref panel. You can even see whether you have any Neomail or webmail here.
Beta Testing
Occasionally, you'll be able to take a sneak peek at a new game or feature that hasn't been released yet! These new items will appear in the Beta Testing panel, near the top of the portal. Playing games in beta won't earn you any Neopoints, but if you find any glitches or weird goings-on, you can use the links in the portal to contact the programmers and report the problems. You'll be having fun and making games better for everyone -- no downside!
The Super Shop Wizard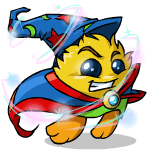 One of the most talked-about benefits of Premium, the Super Shop Wizard can be found towards the bottom of your Premium portal. It looks and acts a lot like the regular Shop Wizard, but with one major difference: it searches every user shop in Neopia, rather than just a few at a time. This means you can find the lowest price a lot faster!
However, there are a few limitations. First, you can't use the SSW to search for paintbrushes, morphing potions, Nerkmids or lab map pieces of any kind. Searching for any of these items will return the message "Sorry, you are not allowed to search for ______ with the Super Shop Wizard". Secondly, the number of times you can use the SSW per hour is restricted. After a random number of searches, the Wizard will become "tired" and ask you to come back later. You can still use the regular Shop Wizard if this happens.
If you find yourself getting banned from the SSW a lot, you may want to space out your searches more. Constant searching will tire the Wizard more quickly, and may also lead to longer resting periods.
Like the regular Shop Wizard, the SSW can't be used on Faerie Quests. It also isn't any more powerful for gallery searches than its ordinary cousin, although this may be a bug. So if you want to rummage through other users' galleries, it's probably better to use the normal Wiz and save the SSW for when you really need it!
Neopets Webmail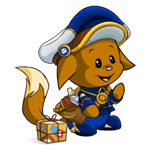 Another perk of Premium is your very own Neopets-themed email address. Your new address will be in the format:
YOURUSERNAME@neomail.com
Of course, you can always choose to have this email forwarded to your regular address, but if you do want to use Neopets' Webmail service, you can find it here. You'll need your Premium password to log in.
It's best not to use your Webmail account as the email tied to your Neopets account, even though the passwords are separate. Also, remember to back up your important emails in case you ever decide to quit Premium!
Neopets Webmail works much like any other browser-based email client; the interface itself is nothing special or complicated. If you've also installed the Neopets Toolbar, you'll get an alert when you receive a new email.

Something has Happened!
If you're a Neopian regular, you're probably already familiar with the phrase "Something has Happened", the heading that announces a Random Event. Premium has its own Something has Happened! events. Just as Random Events pop up while you're browsing the main site, Premium Random Events will occur while you're using the Premium Portal. However, you cannot get more than one Premium event per day.
Premium Something Has Happened! Events, unlike the regular kind, are always good. You have the chance to receive Neopoints and an item, just Neopoints, a rare item, or a tip about cheat codes. To add a bit of fun and realism to the events, you may be described as having "won the lottery" rather than just finding Neopoints out of nowhere; this has nothing to do with the regular Neopian Lottery, and buying tickets for the one will not influence the other.
You will be notified about Premium Something has Happened! events by webmail as soon as they happen. Clicking the link in the email will enable you to view the event.
Space Faerie Scratchcards
Every Friday, you will be emailed a special Space Faerie Scratchcard. This isn't an item, so you can't sell or trade it, and it doesn't affect your ability to purchase other scratchcards around Neopia.
Space Faerie Scratchcards differ from normal cards in that every card is guaranteed to give you a prize of some sort, even if it's just a handful of Neopoints. Of course, there are better prizes too...
Space Faerie Scratchcard Prizes
The Referral Programme
So what do you do if you're so happy with Premium that you want other people to have it, too? The good news is that you can start inviting your friends to join -- and even get rewarded for it!
By clicking "Refer a Friend" at the top of the Premium Portal, you can send someone an invitation to Premium (like the one you probably used to sign up for the first time). It's good manners to send these referrals only to people who are actually interested in them; spamming people with official Neomails is just as annoying as any other kind of spam. If none of your friends are interested in signing up, why not look around the Neoboards for people who might like to join?
If one of your friends chooses to sign up to Premium, you'll get a Neomail from TNT letting you know. Two weeks later, you'll be mailed again to tell you whether he or she chose to stay or not. If your friend dropped Premium after the free fifteen-day trial, then too bad; time to find another potential sign-up. If he or she stayed on as a paying member, however, you'll be eligible for a spiffy prize depending on how many people you've already referred.
Referral Prizes
Successful Referrals
Prize
1

1,000 Neopoints

Random Codestones
2

Space Faerie Charm
3

A Starry, Electric, Snow or Disco Fever Paint Brush
4

Exclusive "Space Faerie Premium" Avatar
5

Exclusive "Space Faerie Premium" Site Theme
10
A collection of themed items. Choose from packages themed around stamps, the Battledome, gardening, music or the colour purple!
15
A second chance to pick any of the above collections, or a new one: Plushies.
20
As above, with another new collection added to the mix: Cupcakes!
What is the Space Faerie Charm?
You'll notice that one of the prizes above, the Space Faerie Charm, can't be found in our Item Database. That's because this magical artefact isn't actually an item; it doesn't appear in your inventory. That doesn't mean it isn't useful, however...
The Charm will appear on your userlookup once you've earned it. From then on, when you play Flash games, there'll be a chance that the points you earn will double when you hit Send Score. (Yes, this means you can earn more than 1000 NP from a game, if the doubled score is high enough.) The charm will activate no more than once a day, though; you can't choose which Flash game it activates for, and it doesn't differentiate between a high-scoring game and a low-scoring one. So if you're going to send that score of 18 you got when you hit the wall in Meerca Chase, be aware that you might be using up your Charm's magic for the day and missing out on doubling that 1000 NP score you know you're going to get in Crisis Courier...
Other Perks?
Naturally, it's impossible to know what TNT are going to think up next, and from time to time they may award an extra perk that doesn't fall into any of the above categories. An example would be the free Floating Space Faerie Doll that was given away to Premium Members in a limited-time promotion at the NC Mall.
So far, there haven't been any other perks of this sort, but you never know what's coming next. TNT have been running surveys asking about possible future Premium benefits, and while working on new perks doesn't seem to have been a priority, there's a chance that more interesting things may appear in years to come.

Alias Accounts
All the benefits of Premium mentioned above should be applied to your main account, since some of them allow you to gain Neopoints and items. However, you can also specify one of your side accounts as a Premium alias account. That account will then gain some of your Premium perks as well -- you won't see any adverts while using it, for instance, and you can use the portal while browsing.
Any e-mail sent to the @Neomail address associated with your alias account will be directed to your main account's inbox. So you won't get extra Premium Random Events or scratchcards by having an alias account -- side accounts are strictly not-for-profit!

It's important to note that an alias account is considered to be a secondary account belonging to the same person who established the original Premium subscription -- a side account, in other words. No matter how tempting it may be to show Premium to your friends and family, you shouldn't make any account that isn't yours into your alias, even temporarily. Send your friends a referral instead, so they can try it out for themselves!
Help! I'm Having Problems With Premium!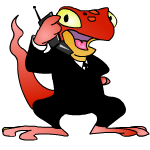 If you're having difficulties with one of the Premium aspects of the site, be it Webmail, the portal, or a perk you should be getting but aren't, you may find that other players have a hard time helping you -- most players aren't Premium Members, and will only have a vague grasp of what you're talking about. There is, of course, the Help and Newbies Premium Neoboard, where you may well get the answer you're looking for, but if that doesn't help, you may have to call in expert help.
Velocity, the company that handles Premium features on behalf of TNT, has a special live support service where you can talk directly to a member of staff. Click here and scroll down to see if a member of support staff is online to help you out. If you're contacting them about your bill or something else related to payments, remember to have your credit or debit card on hand before you connect. Also, it's important to remember that the livechat can only sort out problems with Premium or Webmail. The livechat staff are there to help, but they are not members of TNT; they can't remove suspensions or warnings, fix game glitches, or ban that user who's been harassing you on the Pound Chat. For regular Neopets problems, you'll still need to go through the usual channels.
Changed Your Bank Details?
If something about your bank details changes -- for instance, if your debit card expires and you have to get a new one -- you may find that your Premium features suddenly vanish into thin air. Don't panic! This is a common occurrence with a fairly easy fix.
Go to this page to retrieve your Premium subscription. Yes, the page says "upgrade", but that doesn't mean you need to pay any additional money -- you're going from 'nothing' to 'Premium', and that in itself is an upgrade, after all.
If you can't restore your Premium service as described above, it's probably best to contact Premium support.
If You Want To Quit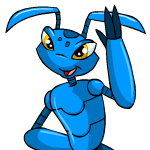 In an ideal world, we'd all have enough money to pay for Premium indefinitely. Unfortunately, that isn't always the case. If you've decided you want to end your time as a Premium Member, you'll have to notify Velocity that you're quitting.
If you're in the United States, you can call (877) 636 7426 to cancel your subscription. International users can simply use the Premium support livechat, as described above. Be sure to have your payment details on hand when you call or log in. You may be asked why you're quitting Premium; this is just for Velocity's records and isn't meant to make you feel guilty. If you've made up your mind to quit, the support staff will respect that.
You will be able to continue using your Premium services until the next time you would normally have paid for them. After that, you'll return to being a normal Neopets player, and no longer be able to use:
Webmail (and any perks associated with it, like Premium SHH Events)
The "Stealth" status
The Premium Portal
The Premium Boards
Your Space Faerie Charm
The "Space Faerie" avatar
The Super Shop Wizard
You will also no longer be able to see the Premium Cards section of the Neodeck.
However, you will still be able to keep any prizes (other than the Space Faerie Charm) that you received for referring other players, as well as any Neopoints and items you received from Premium Events. The Space Faerie site theme may stay on your account if you were still using it when your subscription ran out, but if you then change to a different theme, you will not be able to return to Space Faerie later.
If you quit Premium and then re-subscribe at a later date, any perks that you've previously gained, such as the avatar and site theme, will be available for you to use again once you're signed back up. You don't need to unlock them again!
Help us improve!

Did you find what you were looking for on this page?
This article was written by: Dream & Suzuka