Your jnAccount:
Login
or
Register
| New to Jellyneo?
Click here!

High-Scores | Solutions | Portals | Memorable Comments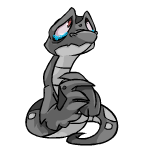 Jellyneo's Negg Hunt 2012 has officially ended.
Results have been tabulated and are available on the High-Scores page..
Solutions and prizes have been handed out.
Congratulations to all those who found Neggs!
With the end of the Jellyneo Negg Hunt at hand, and the successful return of many many neggs, the Neggative Faerie was quite upset. What started out at as a strong campaign of neggativity and chaos didn't go as she had planned. Mustering her courage, she attempted one last wave of taunts before being chased away from Jellyneo... for now. To experience the shoo-ing away of the Neggative Faerie for yourself, just fire your handy dandy Positivation Ray below.



And now a word from the JN Staff...
From all of us here on Jellyneo staff, we'd like to take a moment to thank all the users who took the time to participate in this year's Negg Hunt. We're proud to say this year's participation nearly matched last year's participation.

This was our sixth year running of doing a hunt. Every year we try to make the experience better than the previous years, and every year we learn from your feedback. There's no arguing that this year the hunt was harder than previous years though - only about half as many users managed to collect all 12 neggs. We feel that this year was harder than what we'd like, so while future hunts will remain challenging, we'll endeavour to make them a little more manageable.

Several users also gave us feedback on timing of the Negg Hunt as well. We tried to space things out and give users time to focus on one portal first, but this left some users anxious and did use up Easter weekend. We aren't going to change the fact that we release portals in "waves" - spreading out the puzzles gives people a chance to "catch up" even if they aren't on right when the Hunt is released. As far as timezones go, we are a Neopets help site so we do our best to conform to NST. Events with any sort of time are going to be unfair to one timezone or another, so we can't really do much about that. In the future we plan to rebalance how much there is to do in each release and let users make the most of weekends.

This year we had a structured moderation team to try and ensure there was someone watching and helping out at all times. Thanks to Andrew, Clouds, Dream, Kataklysmos, Mika, Nynex, Pingu, Polemarch, Rylon, Skylar, Spixi, Summra, Suzuka, and Torratz, for volunteering time to moderate and work with our Negg Hunters this year. Additional thanks to Kataklysmos and Rosie for production, to all the Jellyneo staff for providing content, clues, feedback, support behind the scenes, and for making Jellyneo possible, and to our 2012 sponsors :)



One more thank you to all our Jellyneo users! *waves*