The NC Mall
Since its public release in July of 2007, the NC Mall has grown to become a prominent part of Neopets. This article will provide a comprehensive overview of the Mall, from buying to trading to special events. There's a lot of information to be covered; if you do not want to sift through it all, click one of the buttons below to skip to that particular section.
Welcome Gift
New users to Neopets (who live in a country that can access the NC Mall) can claim an NC welcome gift! If you haven't discovered it already, then what are you waiting for? Head to the Mall and click "Claim your FREE NC Gift" at the top. The box is now in your inventory. Click on it, select "Open NC Mall Welcome Gift" and you will get a 150 NC! Previously, users were awarded a Spinning Star Mystery Capsule for their free gift.
Wearable items can go into your Closet (use Quick Stock to move batches of items all at once). Then you can try them out by customising your pet! (If you only have one of an item, then only one pet can wear it at a time.) You don't need to do any tailoring--normal NC wearables will fit any species.
Pretty cool, right? Indeed, the main appeal of the Mall is the wide selection of animated clothes. But how does it all work? Let's get some general background information.
Introduction to the Mall and Neocash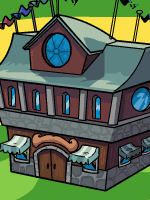 Because of international laws, the Mall is not yet available in every country. It's possible that access will expand to include more regions in the future, but exact dates are difficult to predict. The Mall operates on real life money--you pay a certain amount and get Neocash (commonly abbreviated to NC) in return. When buying NC from the Mall, prices are in US dollars (USD). For events, the site operates on Neopian Standard Time (NST), which is the same as Pacific Standard Time (PST).
You do not have to have NC in order to play/enjoy Neopets!!
NC just gives you more options, because with it, you can buy the virtual items being sold. Shipments of new items arrive daily Monday through Friday!
In the past, you also used your Neopets account information to log in to Petpet Park and Monkey Quest. Any NC you have on your Neopets account would have been spent there, and if you obtained NC through those other sites, they can still be spent on Neopets.
You are allowed to have NC, NC gift boxes (explained more in the "Trading Neocash Items" section), and NC items on your side account(s). What is a side account? We have an article to explain it.
NC expires one year from the date it is purchased or redeemed (you can keep unused Game/Neocash cards for however long you want, but the minute you redeem it, the countdown starts!). Free NC expires one year from the date you receive it. If you do not spend it all before that time, you will be given random NC items of equal or greater value. There are some handy links on the left side of the Mall:
NC Account - Clicking this will bring up an additional section, your Transaction Log. That page will prompt you to log in again, and when you do, you'll be presented with a list of all the NC purchases you have made. Using the drop down on the top right, you can alter the view between purchases of NC amounts, and purchases of NC items.

NC Mall Album - The album displays the items you have purchased, won, or been gifted. You can choose to keep it private or show it off on your user lookup; to do this, go to the album management page. You can also organise items to your own specifications. Albums can have different skins (explained more in the "Exploring the Shops and Items for Sale" section) and can be useful when trading (explained more in the "Trading Neocash Items" section).

Neocash Shopping Rules - This often gets overlooked in the stampede to buy shiny items, but it's an important document that every Mall user should read. Purchases are non-refundable and if you break the site's rules and your account is disabled, any outstanding Neocash cannot be transferred to another account.
Neocash items are not affected by random events where Neopian characters (e.g., the Pant Devil) steal from your inventory. You cannot sell NC items for Neopoints either.
Using Quick Stock on NC items, you'll notice you can't mass discard them, but if you click on individual NC items in your inventory, the discard option will show up in the drop down menu. Discarding an item deletes it permanently from your account (no "undo" function), so only choose that action when you're certain you don't want the item anymore.
There is a rumor that adding items to your cart before they retire will allow you to purchase them at a later date. This is false! Any items that you have added to your cart that retire from the NC Mall will be deleted from the list, so make sure to buy them before that happens!
Obtaining Neocash
There are two guaranteed ways to get Neocash. The first is to buy online through the Get Neocash page, using a credit card, PayPal, or UltimatePay. Currency exchange rates will apply if you are not in the United States; value added tax may apply depending on your country's laws. Players who don't have their own credit card can have parents or family members pay instead, but explicit permission must be obtained (ask them nicely!). Generally, transactions go through fast and your NC balance will be updated within 5 minutes, but there are instances where an increase in traffic or verification issues causes delays. If your NC has not arrived and it's been a few days, submit a bug report.




Then there are Nickelodeon Game Cards and Neocash cards. Game Cards were introduced to Canada and the United States in the spring of 2011. You can redeem them on multiple Nickelodeon sites: Neopets, Petpet Park, Monkey Quest, Shockwave, and Addicting Games. If you see "NickCash" mentioned, it's just an umbrella term and you can think of it as meaning Neocash.
Because Nickelodeon Game Cards cover a lot more sites, some stores are slowly phasing out Neocash cards and replacing them with these. There is an official Game Card site, which lists stores by country.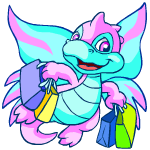 Neocash Cards are available in select stores in North America, the United Kingdom, Australia, and New Zealand (see the Neocash card page to find a store near you). They can also be found on online auction sites such as Amazon.com or eBay.com. All Neocash cards can be redeemed on Neopets.com or PetpetPark.com.
Nickelodeon Game Cards come in denominations of $10, $15, or $25, with different designs.
Neocash Cards come in different denominations ($10, $15, $25, £5, £20, etc.) and different designs.
Like gift cards, you'll want the store clerk to activate your card at the till. Both types of cards will work if they've been properly activated at the store.
There is no age limit for redeeming a card--if you got one as a gift, you can use it just fine. Be sure to thoroughly scratch off the metallic strip on the back of the card to reveal the entire redemption code. Upon entering it on Neopets.com, you will receive NC, gift boxes, and an item prize. The card's denomination determines how many gift boxes you get and what prize pool you draw from. For most stores, the design does not matter (for example, if you redeem a $25 Fyora card, you could receive a King Altador themed item). Exceptions include GameStop, because Ylana/Purple Acara/Purple Monkey Quest cards give items that match; Petpet Park and Shenkuu cards also give matching prizes. You can find a list of the current and past NC items awarded from cards here. A list of the Neopoint items previously awarded from cards can be found here.
Nickelodeon Game Card prizes will change every once in a while. Sometimes, there will be promotional events, where if you redeem a card from a certain store, you will receive an item from a different prize pool. Prize items used to be rarity 101 (therefore you could sell them for Neopoints), but they have since changed to NC items. For achieving a milestone in the number of cards redeemed, you will receive a bonus item (a cheap/common Neopoint item).
If you redeem a card on PetpetPark.com, you will get the same amount of NC and a Petpet Park virtual item, but you will not receive gift boxes. Prize items also change every few months and you will also get a bonus Park item at redemption milestones. Our Petpet Park guide has its own list of card items.
Lastly, there's free NC. You have a chance of winning 150 NC from Qasalan Expellibox. There have been occasions (the NC Mall's birthday, Petpet Park Mall's birthday, special site events like the Daily Dare) where all participants are awarded some. In addition, there have been a few Neocash card giveaways hosted by Neopets and Petpet Park. These opportunities do not appear very frequently, though.
Exploring the Shops and Items for Sale
You can click on an item to bring up detailed item info. Some items have indicators:

= on sale for a limited time only



= NC collectible (see NC Collectible shop below)



= super sale item (see seasonal shops below)
Here, it shows the number of uses ("unlimited" means it's a regular item that can't be opened or used up) and the retirement date ("through" means including that day, so in the example above, it means until 11:59pm NST on February 22nd).
Don't rely solely on the "New" section for viewing new merchandise, that place can take awhile to update. Instead, browse through all the shops. Items in the top rows are usually the most recent. Now, let's grab our shopping carts and go!
Discount Codes
This is a seldom used feature. Codes have been made available in the past to give discounts on further NC purchases, but they had expiry dates and a spending minimum (e.g., 150 NC off a purchase of 1,000 NC or more). If more codes are released in the future, we'll have news posts about it on our main page and our Twitter feed.
NC Mall Events
The NC Mall has many different events that happen. These typically award items that retire at the end of the month, and come in many different forms.
Games
Games are a major part of the Mall's item output. Unlike regular Neopets games, they don't award Neopoints or Trophies, but instead give out Neocash items! Most games don't require any actual skill, they are just a method of randomly awarding one of a set of themed items in a flashy way! Although some games have been retired from the Mall for good, the active ones tend to get regular updates with fresh batches of items.
Current Mall Games:
Past Mall Games:
Free Items
Everyone likes free stuff, right? Usually, this comes in the form of goodie bags, released close to major holidays or events, and only available for a limited time. If the bag contains only NC items, then you can claim it on your side account(s) as well, but if it contains Neopoint items, then you cannot claim it on extra accounts.
Trading Neocash Items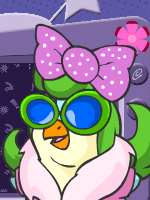 You can only trade NC items for other NC items (no offering Neopoints or Neopoint items!), but you don't have to stick to one-to-one trades; you can trade or offer multiple items for one item.
Of course, you don't have to trade, you can still perform random acts of kindness and give NC items without asking for things in return!
In order to send NC items, you must have NC gift boxes (you can view a list of boxes here). The primary way of getting gift boxes is by redeeming Game/Neocash cards or opening gift box mystery capsules, which are sometimes sold in the Mall. Each gift box can send 1 NC item, with the exception of the Super Holiday Gift Box, which sends exactly 4 items (if you only need to transfer 3, then you can send a filler item such as a hair bow or stick to using 3 regular gift boxes). If you're thinking, 'Oh, I'll just send a box inside another gift box,' sorry, you can't. :P Boxes have no expiration date.
Place all of the NC items you want to send in your inventory; make sure your gift boxes are there as well. Then click on a gift box, select an item you want to send from the drop down menu, click "Submit" and then enter the recipient's username and select a personalised message if you want.
You will then be taken to a confirmation screen where you must enter your password and, if applicable, PIN number. It is highly recommended that you go to your PIN preferences page and enable a PIN for NC Gift Boxes. This gives your account and your hard earned NC items an added layer of security.
A final click of the "Give Item!" button and the process is done. Repeat as necessary.
When you're given an NC item, it'll show up in your item transfer log. Open the box up first to see what is inside, then decide if you want to accept, return, or discard it. Returning will send the item back to the sender, along with the gift box that was used. You have 48 hours to decide what to do with an item that is sent to you, otherwise it will automatically be returned to the sender, box and all.
How do you spread the word that you want to trade? First, you need some lists or a general idea of what you want and what you have to trade. You can use your gallery or NC album as your "Items Up For Trade" list; another option is to use our awesome Item Database wishlist feature. You can create multiple lists and use the "generate petpage code" function to export them to Neopets (edit your pet's homepage and paste the code in the box provided).
If your wishlist is causing some petpage coding filter errors, check out our article on how to fix them.
Now, let's get ready to start a topic on the NC Mall Neoboards or online communities. For the Neoboards, most people put a link to their wishlist/up for trade list in their NeoSignature (editable via the board preferences page). In the box after where it says "Enter your NeoSignature here:", put something like "NC UFT: " and then put a URL (the web address of your list). The URL should start with http://www.neopets.com/ No HTML code is necessary.

In the example above, if I was using a petpage, then instead of *****, I would put my pet's name.
Like other activities on Neopets, NC trading has developed its own lingo. Some of the most common terms can be found in our dictionary.
In your topic, you should also include your preferred contact method. Do you want only Neomail replies, or is it okay for others to post their offers on the board itself? After you've created your topic, check on it regularly, try to reply to all the offers you get, even if it's to say, "Sorry, I didn't see anything I wanted."
How do you know what is a fair trade? What are the values of items?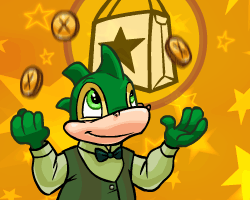 This is going to get into some tricky territory... Initially, the gifting system was meant for just that--giving something to a friend or family member because you were feeling nice. Then it became a vehicle for trading, and slowly a valuation system developed that used mystery capsules as a benchmark. Mystery capsules are 200 NC to 250 NC, so if you had a regular, non-retired background, that would be valued at 1 cap (backgrounds are usually priced at 200 NC). Retired items increase in value, but it also depends on the popularity of the item and how much it cost to obtain. For example, Heavy Snowfall Shower was a common prize for the winter-themed JubJub Power Bounce game, and a game token costs around $1.50 in US dollars, so one would not expect its value to rise to 5 caps (5 x 250 NC = 1,250 NC = $12.50 USD) upon retirement. It'd probably stay at 1 to 2 caps. MME1-B1: Sputtering Grey Mini-Monster, on the other hand, has been valued at over 100 caps (i.e., over $250 USD) because it was a bonus item, is considered cute by many, and is very rarely seen nowadays. It's not an item that has been re-released, either.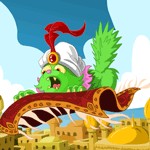 If you are unsure about the value of an item, ask around on the NC Neoboards for personal opinions and capsule value guides, which can be a handy estimate. However, and this is important: do not take cap values as infallible truth! They are only estimates/guidelines. Personally, I would use them to gauge rarity ("Okay, these two items are worth about the same in caps, so it'd be an equal trade") or I'd convert them to dollar values and think about how reasonable it sounds. Just because someone tells you a cap number does not mean you will find a trader willing to go through with that deal. There have been plenty of times when I've seen something I wanted but did not agree at all with what the trader was asking for in terms of cap value. Absolutely do not be afraid to use your own judgment. This system is also not meant to give you the impression that you must trade in caps, or customs to buy caps. There are tons of "Item blowout sale! Seeking caps only!" boards but few users actually offer on them.
There are many possible situations, really.
You only have common items up for trade + you're seeking rare retired items = most likely no offers
You have gift box caps/large amounts of NC to do a custom offer + you're only seeking a very rare item = probably a few replies or none at all
You have gift box caps/large amounts of NC to do a custom offer + you don't have a specific wishlist = most likely you'll get lots of replies
You have one incredibly rare item up for trade + you're seeking a ton of items for it = maybe a few offers or none at all, depending on the timing of your post
Flexibility is an advantageous trait--if you receive no replies the first time, don't get discouraged and keep trying! If you're still not getting anything desirable, evaluate your situation: are you being too demanding or greedy? Are you not being specific enough? Perhaps change your wishlist and try again. I think a fair trade is one where you're happy, the other person's happy, and nobody got outrageously swindled.
So, you've found a trade, now what's the etiquette? You should both be aware of which items you're exchanging, and then it's simply a matter of telling them the username of the account you'd like your things sent to, and asking where they would like theirs. If the other person is unresponsive or offline, send them a Neomail and set up a time--don't rush to send items first when you don't know where the other person is.
Some days are better than others on the Neoboards. There is an element of luck or timing to this. The majority of traders are very polite and are willing to advise newbies or those who've returned from a break. And you'll soon see how crazy busy it gets when a new gift box capsule is released. Don't worry, you'll soon be a pro!
This article was written by: Illy & Herdy