Your jnAccount:
Login
or
Register
| New to Jellyneo?
Click here!
Mystery Pic
Mystery Pic Information
World:

Trophies:

Neopoint Ratio:

1.00 Points =
1 NP

Our Difficulty Rating:

90%

[Send in a Game Tip] - [Return to the Game Guide Index]
Mystery Pic is, unarguably, one of the most difficult games in the history of the entire universe on Neopets. A new game starts every Wednesday and Friday, and the following phrase is probably the best way to sum up each game: "Many will enter, few will win." Very few, in fact. Don't totally flip out though, it is possible to win, it's just, well... nearly impossible.
How to Play
Playing is pretty simple; all you have to do is guess what a very blown-up image actually is. Oh, and this very blown-up image is just a portion of the real image. Also, it could be a portion of the real image that's been rotated. Sound simple enough? Not really? Okay, yeah, it's really very hard, but if you're correct, you'll split a 2,000,000 Neopoint prize pool with all the other winners! And if you're one of the first 250 winners, you'll also receive an item.
As stated previously, each Mystery Pic is a very blown-up portion of an image, looking something like this: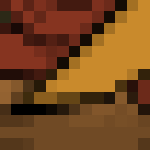 To get rid of the "pixel-ness" of it, you need to scale it down. Since the Mystery Pic is usually a 12X12 image blown up to a 150X150 image, you want to scale it back down to 12X12 (you can do this with most basic image manipulation programs). The result looks like this:
Now it's very small, but it is clear. From here, we move on to the longest step of discovering the mystery pic: searching! The Mystery Pic could have been taken from any page, world, or heavenly body. For example, the Mystery Pic above actually turned out to be from the Autumn Celebration Money Tree Gift Tag from this page.
Don't get scared though, there are ways to narrow down the search. For example, around every other Mystery Pic usually comes from an item, not a pet or Neopedia image or anything like that. Rarely are there two items in a row, however it's not uncommon for there to be two non-items in a row. It's also important to remember that Mystery Pics can be rotated.
Mystery Pics are frequently from images in the following categories:
Backgrounds
Game Buttons
Caption Contests
Shopkeepers
Shop Blogs
A great resource for locating the Mystery Pic is DrSloth.com. It offers an easy way to navigate the many images of Neopets. You can search by keyword or category there, which really helps on the journey of finding a single picture on a picture-based website.
If you think you've found the correct image that the Mystery Pic belongs to, type it in in the entry box on the Mystery Pic page.
To give you an idea of what the Mystery Pic usually ends up being, here are a few examples of Mystery Pics from the past (presented in the order of: Mystery Pic, 12X12 Mystery Pic, answer/part of the image that the Mystery Pic came from):
Round 737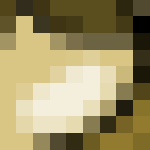 -


-

Bronze Mystery Island Coin
Round 775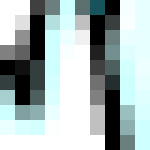 -


-

Neopian Pharmacy Shopkeeper
Round 1029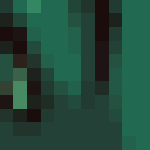 -


-

Hasee Bounce Neopedia
Rewards
For each Mystery Pic contest there is a randomly selected prize. To see what the current contest's prize is, just check out the main page. This prize is only awarded to the first 250 people to correctly guess the answer. If more than 250 guess correctly, the remaining people will simply share in the Neopoint prize pool. That being said, there is a 2,000,000 Neopoint prize pool that is split evenly amongst all correct guessers.
In addition to receiving the special item, the first 250 people to guess correctly will also receive a trophy. The breakdown of trophies is as follows.
Correct guesser #1-10: Gold trophy
Correct guesser #11-50: Silver trophy
Correct guesser #51-250: Bronze trophy
If you happen to win multiple Mystery Pics and receive a higher trophy, it will replace your old trophy on your userlookup. Your lookup will only ever show one Mystery Pic trophy at a time. But don't worry: if you happen to receive silver at one point and bronze later on, your trophy will not be demoted.
Exclusive Prizes
Over the years, the Mystery Pic has given out some exclusive prizes that were previously not obtainable anywhere else:
Help us improve!
Did you find what you were looking for on this page?
This game guide was written by: Cameron