Your jnAccount:
Login
or
Register
| New to Jellyneo?
Click here!
Kelp Menu
Welcome! Someone will be here to wait on you shortly. Until then, feel free to browse our menus!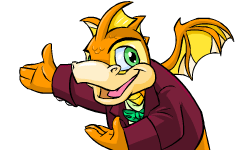 Click here to visit Kelp!
Everyone can get into Kelp to purchase food, the amount of NP you have on hand doesn't really matter. If you purchase more food than your pet can eat, you will get to bring home the leftovers in a doggy bag. When this happens, you will be taken to a screen which will show you which of the dishes you get to take home and it will then be added to your inventory. As well as a food item, you will also be awarded with an avatar if your pet brings home a bag of leftovers.
You can increase your chances of getting a doggy bag by making your lightest pet your active and by making sure they are as bloated as possible before dining at Kelp. Then when selecting your meal, be sure to chose an item from each section of the menu; the minimum cost of doing this is 60,400 NP, if you choose the cheapest dish for each course (highlighted in red below). But even if you follow all of these pointers it might still take a few tries before you get any leftovers.
Note: If you are having trouble selecting items from the menu, right-click on the item you want, then select 'Open in new window' (or tab).
Cocktails


Aged Tchea Juice
8,000 NP

Blue and Orange Rambus Blend
9,000 NP

Cornupepper Lemonade
9,000 NP

Foozette Juice
9,000 NP

Funnydew Melon Delight
9,000 NP

Lemwart Fizz
7,000 NP

Phear Juice Tonic
8,000 NP

Seaweed Surprise
9,000 NP

Thornberry Brew
7,000 NP

Twirly Fruit Blend
9,000 NP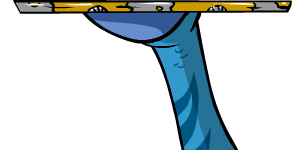 Bon Appétit
Awarded when you take your pet for a meal at the Kelp Restaurant and receive leftovers to take home.
Help us improve!

Did you find what you were looking for on this page?
This article was written by: Dave