Your jnAccount:
Login
or
Register
| New to Jellyneo?
Click here!
Join the JN Staff
Well hello there! If you're here, you're probably interested in joining the JN staff! The positions that we're looking to fill will be listed at the bottom. If you'd like to apply, all you need to do is read below for full details about the application process. All positions at Jellyneo are volunteer.
Information for All Positions
Although we are adding folks for multiple positions, all of them require the following information to be included in your application. Please make sure you include ALL of this, as we will need it upon accepting your application.
For every application, include the following basic information:

Name (no last names please)
Age
Gender
Country where you live
jnAccount username
Discord username (if you have one--no worries if you don't)
Neopets username

Include a paragraph explaining why you want to work for JN, why we should bring you aboard, and what you think makes you a good fit. Brag all you like here.
Read below to see what specific information you need to include for a particular position. (Sample articles, writings, graphics, etc.)
Most positions on staff require you to know basic, standard HTML, so please make sure your HTML skills are clean and polished! (We can do some training here.)
Where to Send Your Application
You should send your application to hiring at jellyneo dot net. For the subject, please format it as: [Your Name] - [Position You're Applying For]
Guidelines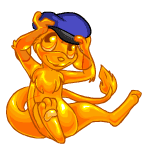 Here are some guidelines on what we're really looking for. We tend to accept exceptional individuals who take all of these guidelines into consideration.
You must be at least 16 years of age. No exceptions.
We welcome applicants from all over the world, but we do require that you have a firm grasp on the English language, as that is the language we produce JN in.
Your application should be well written without any grammar or spelling mistakes.
Please do not call us "JellyNeo" with a capital N. We prefer "Jellyneo" with all lowercase letters.
We understand that our applications may take some time to put together. This is to help you gauge the work expectations we will have for you if you join the staff.
If we ask for sample work, model it off of the content already here on JN.
Don't use any fancy email formatting. Plain black text is good for us!
If you follow the above instructions and guidelines, you will have a much better chance at joining the staff! Now, onward to the positions that are open...
Content Writers

Jellyneo is constantly on the lookout for exceptional writers and expert Neopians. As a content writer on JN, you will be responsible for writing new content for games, features, and events (as well as old ones we're missing guides for). You should be a dedicated Neopets player.
"Content writer" means a lot at Jellyneo. It's not strictly writing. You should expect to be writing new guides when we need them, updating older content as necessary, responding to bug reports and fixing errors, and more. A lot of the content projects are self-started, so we like initiative!
Since writing is a key aspect, you will need to include a sample guide in your application. Instructions for that are below in "Application Details." If you have ever maintained or published content on a petpage, please send examples of those as well.
As a content writer, you will receive full staff perks, which include access to our staff chat, a caricature after 3 months, places in site events, and refreshing soda in the staff panel.
Duties
Complete a "significant" content project each month--whether that's writing new content, revamping and augmenting existing content, or fixing a number of bug reports. Coordinate with Chesu.
Application Details
Please include all of the required info stated in the "Information for All Positions" section above. For your sample piece of work, please take our Lever of DOOM article or our Sakhmet Solitaire game guide and revamp it. You should do some basic research to find missing information or things that could be added. Your writing style should be short, concise and to the point. Give users what they want--information about the topic at hand, not fluffy writing! Please host your revamped guide on the petpage of one of your Neopets. Include the URL to your petpage with your application. Please send your application to hiring at jellyneo dot net, with both your name and "Content Writer App" in the subject line.
Deadline
No deadline. This is on an ongoing basis.