Your jnAccount:
Log In
or
Register
| New to Jellyneo?
Click here!
Get a Lutari
Lutaris are the mysterious habitants of Lutari Island, a now-defunct Neopian land connected to the also defunct Neopets Mobile service. The island seems to be doomed to remain shrouded in mist. Lutaris mostly act like any other limited edition species these days, although they have their little quirks.
Create a Lutari
Often, on Lutari Day (19 April), you can obtain a Lutari through Create-A-Pet. A few thousand may be released throughout the day in intervals. This is the simplest and cheapest way to adopt one, although patience is required, as you may be refreshing at Create-A-Pet for quite a while.
There may be threads on boards like the Pound Chat and premium's charter to notify the public when Lutaris are being released this way, to make it easier for people looking to adopt one.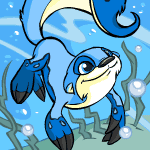 Zapping a Lutari
You can also, with the help of the
lab ray
, zap an existing pet into a Lutari! This is the chanciest way to obtain one. If you do not already have the lab ray and are looking to have a Lutari, this is also expensive. You should, instead, read the next section to learn how to put those Neopoints to a more decisive use.
Morphing and Transmogrifying
Feeding a magical potion to an existing pet is another way to get a Lutari.
Kauvara
has concocted several different
morphing potions
for you, and some strange entity has developed a
transmogrification potion
if you fancy a mutant Lutari instead.
The bother of the previous hit-or-miss methods: banished!
Lutaris and Abandonment
Hoping to snag a Lutari from the pound, or adopt or trade for one via the transferring system? You're out of luck. :( Lutaris refused to be transferred, being afraid of abandonment (or maybe
Dr. Death
), and if you're that stubborn and determined to not have your Lutari anymore, it will run away if you press it to the pound.
If this happens, you and your Lutari have parted ways forever. The Lutari will have poofed into thin air, and nobody can adopt it. Be careful when visiting the pound with a Lutari on your account! You don't want to accidentally pound your Lutari instead of that badly-named Uni you zapped.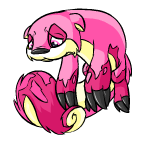 Help us improve!
Did you find what you were looking for on this page?
This article was written by: Weepit & Riley