Your jnAccount:
Login
or
Register
| New to Jellyneo?
Click here!
Get a Krawk
Krawks are one of the few "Restricted" pets; you can never create a Krawk via Create-A-Pet, not even on their annual festival day. This rarity makes them one of the most sought-after pets. They come only from a small selection of items, some of which are very expensive. Before making any purchases, you should always check the price points of your options.
Krawk Petpets
Krawk petpets
, which stock at
Tyrannian Petpets
, can be used to create a fully grown Krawk Neopet. Once you have a Krawk petpet, you simply need to feed it some special fungus, found in a
cave on Krawk Island
! The cave can be found on the Krawk Island map as so:
Your Krawk's gender will be random if you use this method, although the Lab Ray Scientist battledome challenger can change the original gender. There is the added perk of the colour of your Krawk petpet being the colour your Krawk Neopet will be: a Krawk petpet painted faerie will grow into a faerie Krawk Neopet. The name of your Krawk petpet will also be the name of your Krawk Neopet, so choose your name wisely! If you choose to obtain a Krawk this way, be sure to have at least one empty pet slot on your account.
Krawk petpets will almost always sell for over ten million Neopoints. With the advent of new dailies that give away other items to help you obtain a Krawk, the petpets are now the most expensive way. (Unfortunately, petpets that have been zapped into Krawks by the Petpet Lab Ray can't become Krawk Neopets.) For a less expensive way to achieve your Krawk pet, read on!
Morphing and Transmogrifying
Morphing an existing Neopet is another way to obtain a Krawk. There are three item groups that will let you do this: morphing potions, the transmogrification potion, and magical plushies.
Most Krawk morphing potions will cost far less than a Krawk petpet. Pirate is usually the cheapest, as it is given out via the Forgotten Shore. Transmogrification potions, which are the same as morphing potions but turn your pet into a mutant, are a little more expensive.
You can also morph your pet into a Krawk by having it play with a magical plushie! Pirate is the cheapest magical Krawk plushie. You can visit the Anchor Management daily for a chance to win one.
Adoption
You can also get a Krawk by adopting one from the Pound, or from another player. Pound adoptions are unlikely, though, due to the Krawk's popularity. Draiks, Krawks, and unconverted pets are often collectively referred to as "D/UC/K," meaning that these are the Neopets for which a player is willing to consider trading their pet.
Dream Neopets Giveaways
For completeness, we should also mention the occasional Dream Neopet Giveaways. This is usually an annual holiday event in December, although in 2014 it also happened in July. A very small number of extremely lucky players are selected to have one Neopet changed into their dream pet, of any species and color, including Krawk.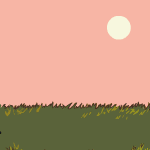 Help us improve!

Did you find what you were looking for on this page?
This article was written by: Dave & Riley