Your jnAccount:
Login
or
Register
| New to Jellyneo?
Click here!
Help with Neoboard Fonts
Newest Fonts | Browse All Fonts | Avatar Fonts | Help With Codes | Neoboard Preferences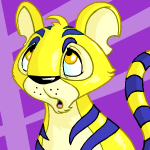 On the Neoboards, you are able to set a special default font and signature that will show up and format each of the posts you make on the boards. It's easy to set up, and once you do, your posts will be looking fantabulous!
Step 1: Selecting a Font
First, browse through Jellyneo's font offerings and select one you like. Some fonts have been designed to go particularly well with a certain avatar, and these fonts are designated as such with the avatar showing up in the font preview box.
All of Jellyneo's fonts come with the neoHTML and signature code, which you will need to set your font. Please note, that once you use our fonts, you may not claim them as your own. You must always acknowledge Jellyneo as the source of your font, and TNT allows this. (In fact, they may end up warning or freezing you if you don't cite your source for graphics/fonts/other designy stuff properly.)
Once you have selected a font, it's on to step 2!
Step 2: Getting the Code
Once you have a font you like, you'll need to copy the neoHTML code by clicking in the neoHTML code box, highlighting all of the code, and pressing CTRL + C on your keyboard.
Step 3: Put the Code on Neopets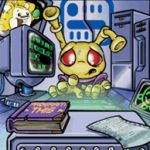 Next, with the neoHTML code copied, visit your Neoboard Preferences page in a new window or tab and paste the code into the neoHTML box provided by pressing CTRL + V on your keyboard.
Note: You MUST have an account that can access the Neoboards (13+ years of age), and set a font as well.
Once you've pasted the code in, come back and do the same with the signature code, copying it from the code box on JN and then pasting it onto the Neoboard Preferences page. You might also want to select a different avatar at this time.
When everything is all set, click the "Submit" button at the bottom of the page, and move on to step 4!
Step 4: Enjoy your font!
Go wild posting on the boards showing off your spiffy new font!