Your jnAccount:
Log In
or
Register
| New to Jellyneo?
Click here!
Neopian Times Editorial Database
The Neopian Times Editorial is a (usually) weekly column hosted by The Neopets Team that answers questions direct from Neopians. Unfortunately, these Q&A's are not easily searched on the Neopets site, so we've created our own searchable database. Convenient for looking up past answers!
To search, just type something in the box below! (The fewer words, the better... usually.)
There is 1 result for you search.
---
Hey there! 1. Can't wait to see the mobile site develop more and more. 2. Thanks to Aesop for all of the killer work with the NT. 3. Had a question about the caption contest. It used to be pretty regularly updated with the captions to vote on the last Tuesday of the month but over the last 2 months it has been irregular on the Thursday and Wednesday. As well the days at which the voting extends to has been irregular. Is it possible to go back to the regular schedule so it can be anticipated when to check to see if our captions made it and be prepared for the length of voting. Keep up the good work! - andypopo
1. Me too! 2. Thanks so much I really appreciate the support! 3. Glad you brought this up! The caption contest voting schedule has definitely been a bit erratic lately. From now on we will make sure there are at least 7 days of voting time before a new contest starts. This way everyone will have a full week to vote and can have a better idea of when voting will begin.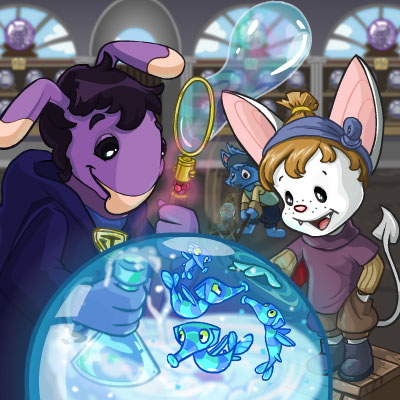 From Neopian Times, Issue 914. JN Editorial ID: 20624
---