Your jnAccount:
Log In
or
Register
| New to Jellyneo?
Click here!
Neopian Times Editorial Database
The Neopian Times Editorial is a (usually) weekly column hosted by The Neopets Team that answers questions direct from Neopians. Unfortunately, these Q&A's are not easily searched on the Neopets site, so we've created our own searchable database. Convenient for looking up past answers!
To search, just type something in the box below! (The fewer words, the better... usually.)
There is 1 result for you search.
---
Hey TNT, I have been playing Neopets off and on for about 16 years now and I just wanted to give my continued thanks for all you do! Neo has always been a safe space for me and I'm glad it's remained that way for so long. I went premium again this year for the bday sale and I just want to send as much positive energy y'alls way for the upcoming ending of Flash as I can. Thanks for keeping a site that acts as a retreat for so many of us active for long! Sites like this are a rarity anymore and I really appreciate it! ~~fizzobob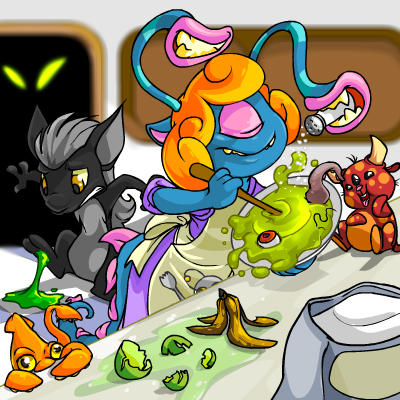 ---
Need more help?
From Neopian Times, Issue 912. JN Editorial ID: 20576
---