Your jnAccount:
Log In
or
Register
| New to Jellyneo?
Click here!
Neopian Times Editorial Database
The Neopian Times Editorial is a (usually) weekly column hosted by The Neopets Team that answers questions direct from Neopians. Unfortunately, these Q&A's are not easily searched on the Neopets site, so we've created our own searchable database. Convenient for looking up past answers!
To search, just type something in the box below! (The fewer words, the better... usually.)
There is 1 result for you search.
---
BC contestants can post on a board with our BC link in our signature, and we can only create a boards that advertise our BC entry in Art, Spotlight, and Premium. But I have seen users create boards with their BC link in their signatures outside of Art, Spotlight, and Premium. These boards are offering SSW searches for quests and offering a VWN or UC neopet up for adoption with their BC link in the original post. I feel like this is a Quid Pro Quo and violates the spirit of the rules. Is this allowed? Will I need to buy premium or put an UC UFA if I want to win BC gold? ~~ere173
HI, You are right, you can only create a board with the sole intent of advertising on the Art, Spotlight and Premium Boards. On those boards you can talk about your entry in any part of your post, NeoHTML, main body of the board, subject line, and of course in your NeoSig.
Now outside of those boards, you can only have a link in your NeoSig, nothing in the subject line, NeoHTML or body of the message discussing your BC link or entry. That includes on the Avatar board!!
Those boards (trading pets or offering quest help) are fine as long as they keep the BC link in their NeoSig only and do not discuss it any other part of their posts and are actually trading or giving out help.
If you see posts outside of the Art, Spotlight or Premium boards that link to or discuss their BC entry anywhere but in the NeoSig please report the boards so we can get them removed and keep things fair!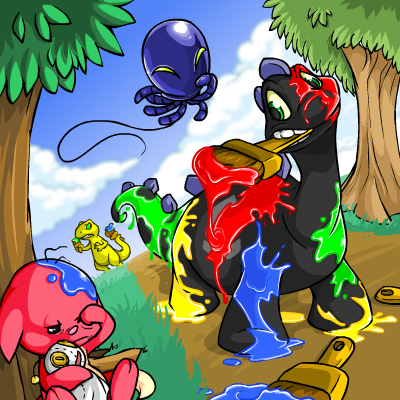 From Neopian Times, Issue 909. JN Editorial ID: 20555
---