Your jnAccount:
Log In
or
Register
| New to Jellyneo?
Click here!
Neopian Times Editorial Database
The Neopian Times Editorial is a (usually) weekly column hosted by The Neopets Team that answers questions direct from Neopians. Unfortunately, these Q&A's are not easily searched on the Neopets site, so we've created our own searchable database. Convenient for looking up past answers!
To search, just type something in the box below! (The fewer words, the better... usually.)
There is 1 result for you search.
---
I'd like to know what the stance is about resubmitting the same story after getting a "Please try again next week" neomail. I mean, is it okay to continue trying with the same story for a couple more weeks? I don't want the editor to think, "Oh no, this guy again" after seeing a resubmission!
Please do! I implore you to resubmit your stories again after receiving a please try again next week email (this goes for articles and comics as well). The Neopian Times has been getting tons of entries the past few months, which is AWESOME! However, this means there are lots of talented writers whose stories get passed over because we already have a surplus of superb entries. I noticed a few different questions about the Times, so here are some quick tips on submitting:

-Pay attention to the Neopian Calendar! Entries that are relevant to a recent Petday or ongoing Neopian event are more likely to get in.

-Wait until the Times comes out before resubmitting. If you receive a try again next week email on a Tuesday or Wednesday, please wait until the next edition of the Times is released before resubmitting.

-After being rejected, take some time to analyze your piece and revise it before resubmitting. Even the most creative stories can sometimes be rejected because they are full of glaring grammar or syntax errors. Priority goes to the authors who take the time to polish their writing. That being said, I understand English is not everyone's first language, so I won't be too strict. What really matters is that I see that you have been putting in the effort to improve your submissions!

-When submitting comics, please remember the maximum image width we allow is 470 pixels. I feel bad rejecting hilarious comics because they are just too wide! If you do receive a too wide neomail, feel free to resubmit it as soon as it has been resized.

Good luck!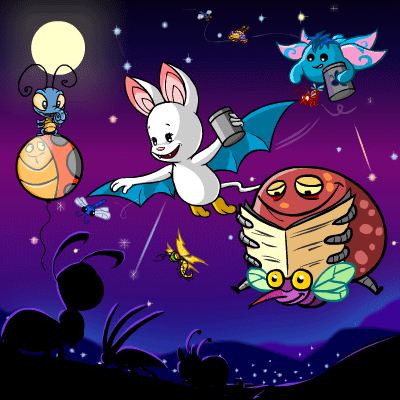 From Neopian Times, Issue 905. JN Editorial ID: 20528
---