Your jnAccount:
Log In
or
Register
| New to Jellyneo?
Click here!
Neopian Times Editorial Database
The Neopian Times Editorial is a (usually) weekly column hosted by The Neopets Team that answers questions direct from Neopians. Unfortunately, these Q&A's are not easily searched on the Neopets site, so we've created our own searchable database. Convenient for looking up past answers!
To search, just type something in the box below! (The fewer words, the better... usually.)
There is 1 result for you search.
---
Hi! I love the minimalism of the new Forever Loading avatar! Will it be rereleased? I wish I hadn't missed it this year! ~~costumely
Sadly no, this was a one day thing. Hopefully you come by every day from now on so you never miss anything ever again XD, jk jk...but seriously...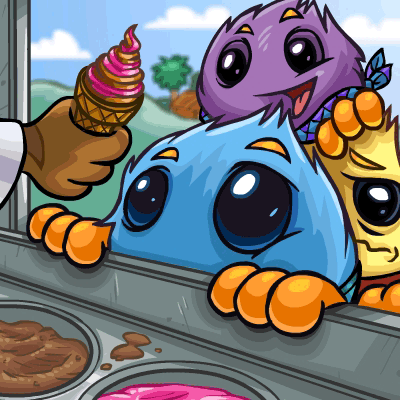 From Neopian Times, Issue 898. JN Editorial ID: 20480
---