Your jnAccount:
Log In
or
Register
| New to Jellyneo?
Click here!
Neopian Times Editorial Database
The Neopian Times Editorial is a (usually) weekly column hosted by The Neopets Team that answers questions direct from Neopians. Unfortunately, these Q&A's are not easily searched on the Neopets site, so we've created our own searchable database. Convenient for looking up past answers!
To search, just type something in the box below! (The fewer words, the better... usually.)
There is 1 result for you search.
---
Hello! I was wondering if it is ok to use images in a NT article that are hosted offsite but are screenshots of my neopets? I'm not sure how I would get around this to make my article if the images have to be hosted on the neopets website.I just don't want to break the rules so I'd appreciate some clarification :) Thank you!~~ _clows_cool_pets
Yes! Just as long as it is a valid link and it relates to Neopets! If your links do not work and it's been accepted already we will likely not want to delete your whole story so it will be published without images. So just make sure they work.
P.S. Goodnight Mr. Coconut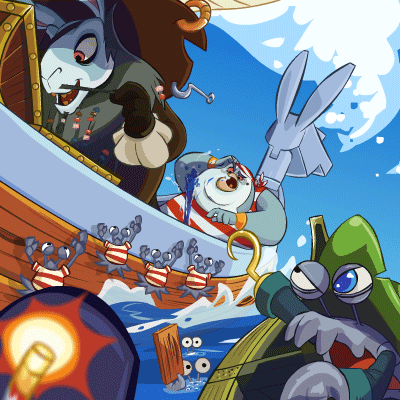 HAPPY THOUGHTS: Last week's April Fools edition of the Neopian Times was wonderful, thanks to each of the editors and contributors who made it happen, along with a big thank you for putting this whole thing together most weeks! – davymuncher
Dear Neopets Team, Thank you, thank you, THANK YOU for keeping Neopets up and running during the current crisis! As long as we can laugh, we are not truly doomed, and whenever I log onto Neopets I find something that makes me giggle, whether it's funny items or item descriptions, amusingly phrased announcements in the news, or looking through the caption contest archives. Thank you for providing us with the happy place that is Neopia! Sincerely, mystie06
From Neopian Times, Issue 897. JN Editorial ID: 20472
---