Your jnAccount:
Log In
or
Register
| New to Jellyneo?
Click here!
Neopian Times Editorial Database
The Neopian Times Editorial is a (usually) weekly column hosted by The Neopets Team that answers questions direct from Neopians. Unfortunately, these Q&A's are not easily searched on the Neopets site, so we've created our own searchable database. Convenient for looking up past answers!
To search, just type something in the box below! (The fewer words, the better... usually.)
There is 1 result for you search.
---
The Advent Calendar animation on December 4th featured a smartphone. Is Neopia's technology level finally catching back up to where it used to be? It raises so many questions!~~ mysticmajin
That was just another of Katie's marvelous inventions. It lets Neopets watch old Advent stories on the go, apparently!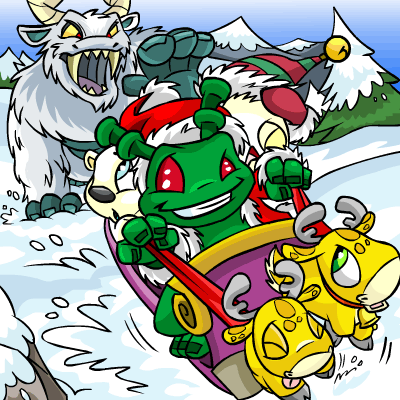 Happy Holidays <3
From Neopian Times, Issue 886. JN Editorial ID: 20385
---