Your jnAccount:
Login
or
Register
| New to Jellyneo?
Click here!
Neopian Times Editorial Database
The Neopian Times Editorial is a (usually) weekly column hosted by The Neopets Team that answers questions direct from Neopians. Unfortunately, these Q&A's are not easily searched on the Neopets site, so we've created our own searchable database. Convenient for looking up past answers!
To search, just type something in the box below! (The fewer words, the better... usually.)
There are 11,341 results for you search.
---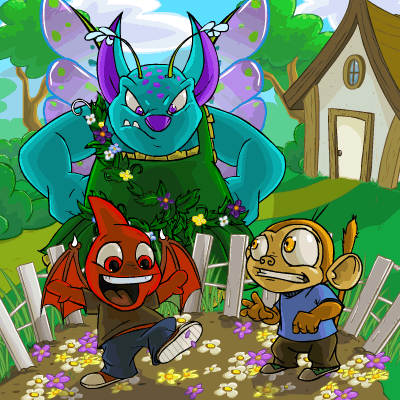 Donny's....ohhh um Donny says he's too busy to be bothered this week. He sounded mad so we are just gonna slowly walk away...
From Neopian Times, Issue 855. JN Editorial ID: 20256
---
Hi TNT! Can you please change the zoning on Rainy Day Inside to Background, it's zoned as right hand!!~~ greyfever
Donny's done it again! This one he said he quite enjoyed revisiting. He said it was calming to the soul.
From Neopian Times, Issue 855. JN Editorial ID: 20068
---
Just wanted to say I really appreciate all the amazing work you at TNT headquarters are doing. I so appreciate the effort, dedication, and love going into the site. *gives each of you a big hug* And I have a request, would it be possible to have the "Happy Thoughts" section of the Editorial again? I haven't seen it in some time, and I always loved seeing the good vibes and warm notes from players at the end of each editorial. Cheers and thanks to all of you. C:~~flare_baroshi
That would be amazing! Surely I'll try implement it every once in a while...now we just have to wait for the happy thoughts to come.....
From Neopian Times, Issue 855. JN Editorial ID: 20067
---
Heya, TNT. It would seem that the Caption Contest trophies and prizes from January's competition have yet to go through. Could we have that fixed? Thanks.~~fire_earth_aqua__77
Those should be granted now :)
From Neopian Times, Issue 855. JN Editorial ID: 20066
---
With the new Bath Time Background and Spa Background, I have a request for a few matching items. Can we get a wearable set of soap bubbles? They could function the way markings work! And maybe a white robe or white towel wrapped hair? Thanks :)~~emaciate
Ooooooo fun ideas...I'm actually a little mad I didn't think of them myself...But it's fine I'll see what I can do..
From Neopian Times, Issue 855. JN Editorial ID: 20065
---
Hi TNT! *throws heart shaped candies & confetti* Thanks so much for making the Neopies a thing again! It was so fun and exciting to not only vote daily, but to see the results every day too! But with that in mind, we all now know what Neopians loved about Year 20. But what about you, TNT? What were some of your favorite things from this past year?!~~zerochill
So glad you enjoyed the event it was really cool to watch all the results each and everyday from my perspective as well. In my opinion I loved Dragoyle Hunting, Haunted Mansion and Comic con! Finding Dragoyles scattered everyday was pretty fun along with the cool redesign I got to plan for Haunted Mansion. And Comic Con was my number one! I know it's not a site event but meeting and greeting with you guys was a highlight of my year. Getting to see your passion in person was really inspiring and I seriously can't wait till next year!
From Neopian Times, Issue 855. JN Editorial ID: 20064
---
Hey! Is Healing Potion XXII supposed to be for sale at the Healing Springs or just handed out by the faerie? Because it's not for sale at the moment.~~distinctnightmare
Apologies for that. Our new helper here at HQ got a little too excited that there was a new healing potion and announced it without activation. This is all done now. She had a brief yet tense convo with Donny so I don't think we will have any issues going forward...
From Neopian Times, Issue 855. JN Editorial ID: 20063
---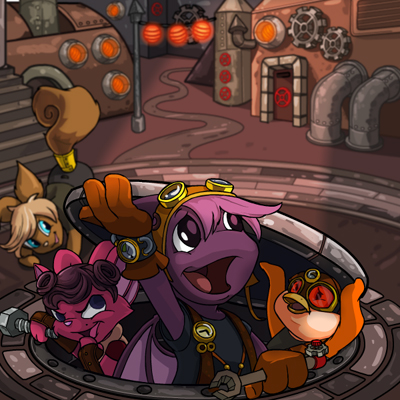 Donny's Corner: Fixed broken recipes for Flower Shaped Sand, Star Shaped Sand, Spoc Spoc II and Spoppy II Fixed a few item names
From Neopian Times, Issue 854. JN Editorial ID: 20259
---
TNT, can you PLEASE address all the possible ways to keep our online accounts safe from fraud, hackers, and all around dishonest individuals?~~grammur

[Answer provided by DJ Skellington]
"All the possible ways"? That's unpossible! But here's a few suggestions in no particular order:
1. Make sure your email address here on Neopets is active and current. This is a huge problem for some people as some abandoned emails can be recreated. And if you created your account with the same email name (for example: cauliflower_metal and cauliflower_metal@hotmail.com) that could lead to problems. Why not go check here: http://www.neopets.com/email_change.phtml?
2. Your registered date of birth. Yes, we know some people use fake DoB's but this is a crucial piece of information needed to verify account ownership. We would NEVER encourage anyone to use a fake DoB. But! If you do/did, at least jot it down just in case!
3. Update your password every so often and use a unique one when you do. Make sure it's not an easily guessable password as well. (see Spaceballs for an example). Two additional suggestions on passwords: A) Keep it secret! Don't share it with anyone. When Gandalf said "Is it secret? Is it safe??" he was talking about YOUR password! … Okay maybe not but you get the idea. B) Don't use public computers. Some could have spyware/meepits/etc. And honestly, when's the last time their keyboards were cleaned…?
4. Have a PIN. Just go to http://www.neopets.com/pin_prefs.phtml and create one. Or if you haven't been to the page in a while, update it! Go on… the page misses you!
5. Clear your cookies on a regular basis.
6. Log out when you're done.
7. Public wi-fi can be risky. We cannot go into depth here on this, but please take a few minutes and look up the risks involved.
These and other great suggestions can be found here: http://www.neopets.com/security.phtml
From Neopian Times, Issue 854. JN Editorial ID: 20062
---
Hi! Could you please add the word "Collectable" to the recently released Charms (Princess Terrana Charm and Sloth Charm) so it's consistent with the other Collectable Charms (and clear to everyone that these can be added to the Album)? And I would like to ask the same for the Shiny Cocoa Scarab, and perhaps also change the spelling from American English to British English on the Red Striped Collectible Scarab and Orange Patterned Collectible Scarab? Then all the Collectable Charms and Scarabs are consistent again. ~~pasqui_q
Oh me, oh my, why didn't any of us notice this before?! Well, it's fixed now, and thank you.
From Neopian Times, Issue 854. JN Editorial ID: 20061
---
Hello TNT. I was just curious if, possibly, the glorious artists wouldn't mind making a Darigan Mallard Petpet? It would make me super happy ~~orangebicycle
Prepare to be super happy, orangebicycle! P.S. I hope you don't mind waiting a bit for it!
From Neopian Times, Issue 854. JN Editorial ID: 20060
---
My Jetsam is a regular news reader, always interested in new items to wear and display, and he has been mythering away at me to get him a Pretty Fish Bowl but I have looked and looked but not one is to be found. I want to make my pet the happiest pet in Neopia so can you tell me, has this item actually been released yet or it just so rare none are up for sale or for trade? Thank for your help.~~fredajones
Your pet has a rather expensive taste in wearables! The item is both rare and particularly expensive, so good luck getting your hands on one!
From Neopian Times, Issue 854. JN Editorial ID: 20059
---
Hi! With 2018 Charity Corner almost a year ago, can we maybe see some updates to the boons so some of us with remaining points can use them? It'd be a mighty big shame if you just deleted them!! Maybe let the RE boon be used a lot more at least. Thanks~~lookidontcare3
I can assure you we will not delete your leftover points from Charity Corner. We are looking at several options for everyone that has remaining points, and we hope to have something ready in a few months.
From Neopian Times, Issue 854. JN Editorial ID: 20058
---
Hi TNT, can you give us some updates on Lyra and the Lost Heirloom please? Many of us have refreshed at the 13th page for a long time now, and nothing has happened. Has it been discontinued or is there going to be a new chapter soon?~~dukula
Hold onto your horses, a new step is coming very soon!
From Neopian Times, Issue 854. JN Editorial ID: 20057
---
Hi! Can we get some more hints for old Cooking Pot Recipes please?~~lucky3005pig
Why of course! Today's hint is dedicated to you, lucky3005pig! What's more, fullonparanoid might be happy to hear that Flower Shaped Sand and Star Shaped Sand can finally be made at the Cooking Pot.
From Neopian Times, Issue 854. JN Editorial ID: 20056
---
Hi TNT! I really love some of the winter NC items, especially the sprinkling of snow. However it occupies the Higher Foreground item slot instead of the Foreground item slot, and its messing up one of my customizations. I was wondering if it would be possible to change this? Thanks!~~shoyshoyyou
Alakazam your wish is my command.
From Neopian Times, Issue 854. JN Editorial ID: 20055
---
Hi. I have a small thing for Donny's Corner: Shouldn't the item "Hanso and Brynn" be called "Hanso and Brynn Stamp"? It is clearly a stamp, and all other stamps have the word "stamp" in their names.~~_brainchild_
Reported to Donny and a fix is on the way....and done.
From Neopian Times, Issue 854. JN Editorial ID: 20054
---
*hands you pile of notes* My pets really need to air their grievances, but the Office Grievances Bulletin Board is currently zoned as a Background and not a Background item. Could you please ask Donny to fix this? Thanks so much.
Well since the bulletin board is in the office I can tweak this one myself. Done & Done.
From Neopian Times, Issue 854. JN Editorial ID: 20053
---
This editorial is brought to you in collaboration with hardtotame! <3
From Neopian Times, Issue 854. JN Editorial ID: 20258
---
Donny's Corner: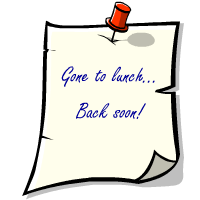 From Neopian Times, Issue 853. JN Editorial ID: 20052
---
Hi there! *gives tons of cookies with chocolate chips* Thank you for bringing back the NC mall half price sale! All 3 of the LE BGs are great. :) But eh... Aren't we suppose to have all BGs (except the ones in Elite Boutique) half priced during this weekend sale of BGs? How about some BGs like Grand Hall of Winter? It's not half priced! :( Is that a mistake? Can we have the left out BGs half priced too? Also, cloths and accessories are going to be half priced soon right? Please include those newer items too, pretty please? ~~lucy_haha
So there has been some confusion here so this is the perfect time to clarify. So these sales are specific to their sections within the mall. So last weekend only the backgrounds within the backgrounds section are on sale, same goes with clothing this weekend and accessories/trinkets next week. Only those within that specific section are on sale not all of them in the entire mall. Hope that clears things up.
From Neopian Times, Issue 853. JN Editorial ID: 20051
---
Can we please fix the grammar on the Vial of Pure Water. This is how it reads and it is driving me more bonkers than I am already. This is how it now reads: This vial is perfect for those hot days on the beach or a the hikes around the island.~~plces
Oh wow...that's embarrassing.. Yes Donny had a chat with the Tiki Tack Man and the item has been fixed...this isn't the first time he's slipped up on grammar...something about his mask getting in the way..But anywho If you find any others please let us know.
From Neopian Times, Issue 853. JN Editorial ID: 20050
---
Hello TNT!! Everyone did a great job on the Advent Calendar this year and I'm really loving the newest plot. Is there any chance we could get more Shenkuu-themed customization items at some point? Especially ones that aren't Neopets-specific? It's one of my favorite areas in Neopia! Thanks!!~~ mushroom_king1870
Sure! Why not! I love Shenkuu themed stuff!
From Neopian Times, Issue 853. JN Editorial ID: 20049
---
*Instead of cookies or cake, hands you an interesting book on Neopia's historical monuments* Hi TNT! We don't have a lot to choose from in the ways of beards and goatees, especially NP items. Any chance we might get a King Hagan beard wearable, or other blond or black goatee/beards? My Stealthy Gelert would also love to show off his white goatee as well. :3 P.S. Last year's Mutant Day only got us a toy... no wearables, petpet/Vanda mutant forms... just a toy. My Mutant Lupe nearly ate me when I told him. :(~~thebananasaurus
~~(Twirls imaginary beard) Wow great minds think alike. I was just thinking there just isn't enough facial hair so I will definitely integrate some more hairs just for you :)
From Neopian Times, Issue 853. JN Editorial ID: 20048
---
How does Queen Amira even put her antenna ears decorations/jewelry things on her every morning? Along with removing them each night before heading to bed? Not that I want to I want to intrude to her private life or anything, I just have been wondering about this for a while.~~fire_knight_dragon
Hmm I mean I haven't peered into her daily routine...as that'd be kind of creepy. Especially being royalty there is no way anyone could get close enough to her to really know. But If I had to guess I'd say she puts them on carefully one ear at a time like everyone else. Might take her longer than most pets but for people like her impressions are important. It's like people who put on and take off decorative pillows everyday & night, some agree it is worth the trouble.
From Neopian Times, Issue 853. JN Editorial ID: 20047
---
Hello TNT! As an avid shopper and lover of fashion I've been shopping at Uni's Clothing Shop for a long time. I was wondering if the shopkeeper there had a name? I think it's time me and the Uni shopkeeper were on a first name basis! Thank you for answering my question :)~~_clows_cool_pets
This is an awesome question! The reason not all shopkeepers have names persay is that some like the Tiki Tack man for example prefer their simple life of privacy, so we respect that and give them simple names people can still identify them with. We spoke to the Uni at Unis, and after clothing you all for so many years she feels comfortable telling you...her name is Ellia! She has a passion for fashion and keeping up with the latest trends. Her favourite slushie is the Sunset Gummy Slushie & she resides in Faerieland. She welcomes you all to come swing by for all your fits and fashions! So yeah there you go her secret is out!
From Neopian Times, Issue 853. JN Editorial ID: 20046
---
I noticed that the background and foreground items from the Fang Super Pack no longer work with each other. The background Fang-Tastic Background is zoned as a lower-foreground item/Background but the Fang-Tastic Tombstones are zoned as a lower-foreground item as well. I feel like the BG got rezoned wrong? I'm pretty sure they would work together again if the BG was just zoned as a foreground/Background item.~~aunalisaams
Sigh...yes as I thought I was fixing this for UCs turns out it actually made it worse for everyone else. So I will change that to become a foreground!
From Neopian Times, Issue 853. JN Editorial ID: 20045
---
Hi there, what is the status on pet customization coming to html5? I know it's a big undertaking on top of everything else, but is customization one of the things to come soon?~~sky_side1
Of course there will be customisation silly!
From Neopian Times, Issue 853. JN Editorial ID: 20044
---
thanks for answering my asparagus question, and you guys are really awesome! but i need to ask you a question. how long does it take you to go through ALL these questions. i REALLY feel bad for you all, so here's a little something as thanks! *hands a basket of muffins* i really appreciate all the hard work you guys do.~Coldblanket
ha hah ha (laughs nervously)...Well it's just me (Jade) actually XD. And it basically takes up my entire Friday XD But I'm glad I can help in these small ways to keep you all informed.
From Neopian Times, Issue 853. JN Editorial ID: 20043
---
(Announcement from Scrappidoodle Dandy)
Hey guys! Super quick but exciting update here! We have opened up our new Neoboard section for anything and everything having to do with our new Neopets mobile game, Legends & Letters! It is still in Beta so it is only available in one location right now (more coming soon) but we'd love to hear all the feedback as it does rollout. We know there are some issues right now, which is definitely why we are taking time in beta to continue improving it for you guys! Members of the development team will be on the boards when they can, especially over the next few weeks, to answer questions and hear all your experiences so far! We will work on scheduling times for Q&A but for now, please take all conversations on our new game over to the Legends & Letters board. Thanks!!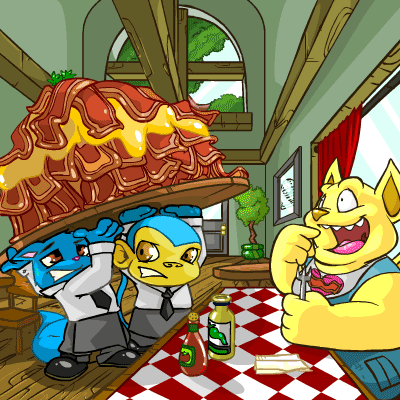 From Neopian Times, Issue 853. JN Editorial ID: 20260
---