Your jnAccount:
Login
or
Register
| New to Jellyneo?
Click here!
Neopian Times Editorial Database
The Neopian Times Editorial is a (usually) weekly column hosted by The Neopets Team that answers questions direct from Neopians. Unfortunately, these Q&A's are not easily searched on the Neopets site, so we've created our own searchable database. Convenient for looking up past answers!
To search, just type something in the box below! (The fewer words, the better... usually.)
There are 11,442 results for you search.
---
Salutations. It's been mentioned that Avatar Goldmine gives a 30% increased chance of getting several avatars including the Snowager-Rawr! Is this increase to 30%, where there would be a decent chance of getting it, or increased by 30%, where at its something like 1 in 10000 chance of getting it, the increase wouldn't even be noticeable? Thank you.~~daemonschile
If you check out the updated FAQs, you'll see it now says that the exact increase in probability is yet to be revealed. While we were going for a 30% increase in probability, we are yet to finalize it, and we will provide greater clarity in the FAQs once the exact numbers are finalized.
From Neopian Times, Issue 865. JN Editorial ID: 20150
---
Many have noticed that the new host of this year's Charity Corner, Atsumi, bares a startling resemblence to Mirsha Grelinek, the Captain of the Shenkuu Yooyuball team. Given they are both from Shenkuu, and look nearly identical, are they related?~~herdygerdy
I'm just going to leave this here and let the speculation brew. :)
From Neopian Times, Issue 865. JN Editorial ID: 20149
---
Hello! Thank you for all the hard work y'all put into listening to feedback and fixing things when issues arise. :) On that note, I wanted to ask, what's the best way to submit if we notice a customization glitch on a particular Neopet? I see people typically send them to the editorial... is that the preferred mode of alerting y'all to a problem? I have a Darigan Usul who's something of a dandy and he'd love to wear his black lace gloves, but a strange green line appears on the screen whenever he tries to put them on! I wasn't sure where the best place to go was to ask about fixing it. Thanks!~~karmachameleons
Hi there, so you can either submit a ticket and they will ensure it gets to the right person or yes you can submit them here. Donny's gone ahead and fixed those gloves for you as well! And may I just say those gloves are perfect for your Darigan Usul! I had to envision it for myself and then I got a little carried away so I thought I would share some goth inspo for your pet, hope you have a great weekend!
From Neopian Times, Issue 865. JN Editorial ID: 20148
---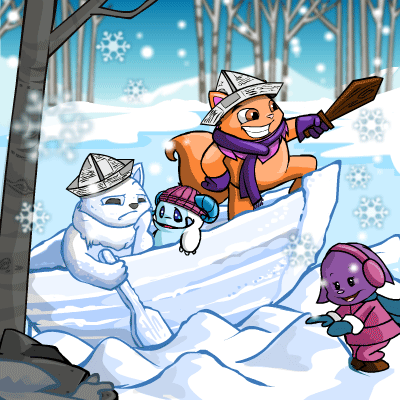 Donny's Corner:

Fixed the bug that was causing the Wishing Well to grant inactive items.
From Neopian Times, Issue 864. JN Editorial ID: 20236
---
gives you all my NP TNT PLEASE! I'm begging you! Literally. May you please please PLEASE fashion a Faellie in the colour scheme of a Royal Girl Kyrii? I've been asking for years. Maybe you think I will backfire and take the rights. You can take my UN out so you have no proof it was me! I love my Kyrii and I LOVE my Faellie. The faerie colour just isn't close! But so close! I'll bake you cookies for an entire year. You can send me an 100 question quiz about Neo that requires all answers to be correct. You take suggestions all the time! =D This would be absolutely delightful if you could as well! I remember my sister waited 6 years for you guys to release a Christmas Poogle, because she wanted all Christmas pets. LOL! So long ago. Take care ps please and Thank you Kindly
The quiz is on its way. Please fill out your answers and send it to the return address enclosed, along with a batch of 10,950 cookies (that's one per staff member for every day of the year, including weekends and holidays). Much appreciated! The Royal Faellie will be released on the receipt of your parcel.
From Neopian Times, Issue 864. JN Editorial ID: 20147
---
Hi, There are now 25 Charms in the stamp page -- any plans to make an avatar for it? Thanks!~~qwandu
Not anytime soon. We think collectors have enough avatars to work towards for now.
From Neopian Times, Issue 864. JN Editorial ID: 20146
---
In the editorial of issue 862, you announced that all Neopets cannot grow hair at least on top of their heads (if not more) and instead wear wigs. While this is the case for user-made Neopets, this is a site mechanic, and there has always been separation between site mechanics and the actual lore of Neopia. This change to Neopet characters all wearing wigs doesn't make a lot of sense (how do pirates on the high seas access wig makers? or in the wilds of the desert? or in space? or at the bottom of the sea? or in Tyrannia? or Moltara when it was sealed away? There are also several visual examples that appear to contradict it completely. Could you please consider reversing this? I realise the lore of this site might seem trivial to many, but it is why some of us are still on this site, and it wouldn't hurt to see the content staff treating it with a little more respect.~~herdygerdy
We humbly reverse our stance on this. Neopets created on the site are limited by various considerations and therefore do not come with hair. However, characters in Neopian lore - Isca and Nabile included - are able to grow hair and what you see on their head is 100% natural.
From Neopian Times, Issue 864. JN Editorial ID: 20145
---
When I am in quick reference or at the battledome, my mutant Nimmo shows up as a blank gear instead of showing their picture. Same goes for the active pet slot at the neoboards. Can you help fix their image so I can view them, warts and all? Thanks!!~~bando2
Donny has identified the cause of this issue, and he assures us it will be fixed soon for all the Neopet species affected by it.
From Neopian Times, Issue 864. JN Editorial ID: 20144
---
I was a collaborator on the current 6 part series Laurel. I worked hard on this series with applefaerie99 but only she was awarded the 6 trophies. I had this happen before with a Spanish article I helped a guildmate v1cnt_ with that featured my pet mylittlemissuni.: San Valentín junto a tus Petpets I let that go because it was only 1 article but this is a 6 part series I worked hard on and would like my trophies please.~~beckykbrooks
Hey, this is a good question that gets asked a lot. So because the author of these stories were the ones to submit it they are automatically granted all 6 of the trophies because their username is mentioned within the story code. However for collaborators, their username is only included in the comments which means I have to add it to each individual story each week. Hence why the collaborators have to be rewarded each week one story at a time. So you will get all your trophies just one at a time.
From Neopian Times, Issue 864. JN Editorial ID: 20143
---
My wish was granted at the wishing well, as were other for the same item, Grey bouquet, but we never received them. Do you know if TnT will replace them since they know of the glitch? If so do you have a time line? Thank you very much. Have a great day.~~missellie62
We have received a few tickets about this, and it will be resolved next week. If anyone else has faced this issue, they can send a ticket about it so that we can fix it for them too.
From Neopian Times, Issue 864. JN Editorial ID: 20142
---
hi, so there's been a lot of discussion about the upcoming charity corner event, but we're also approaching the traditional start date of daily dare, with the altador cup shortly after that. should we expect a change to the usual schedule for either of those events? some of us are curious about when all these events will happen in the coming weeks - or if charity corner isn't approaching as quickly as it seems. it'd be great if we could get a general idea of the schedule for upcoming events. thanks!~~ neon3002
Charity Corner can be expected in the next few weeks, followed shortly by Daily Dare and immediately after by the Altador Cup. There will be periods of overlap between the events.
From Neopian Times, Issue 864. JN Editorial ID: 20141
---
Hi all welcome to another sweet week here in Neopia! A quick update, the Lost Desert can be seen in a whole new way with the Legends & Letters update!There are 60 New Levels among the strange sands and the mystical city of Qasala. The gang has made it to the Lost Desert in hopes of finding the Gemstone before the Claymaker but Aurrick has found more than Cursed Neopets in the endless sands. Has his past has caught up with him? You'll have to explore more to unveil these secrets... Lastly read through today's editorial for some upcoming event announcements as well! As always we can never stop thanking you all enough for being such an active and outgoing community. We truly are unique bunch in this place we all call home :)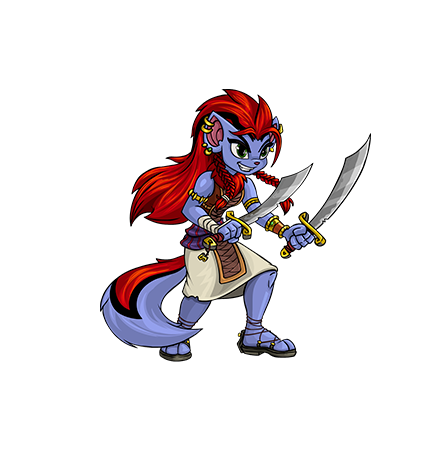 From Neopian Times, Issue 864. JN Editorial ID: 20235
---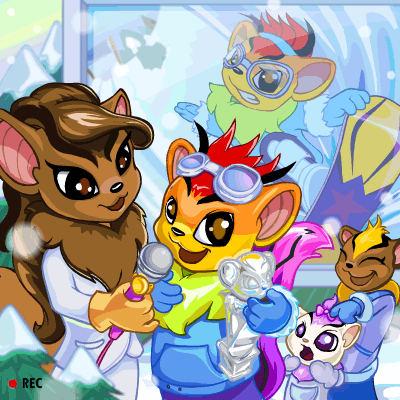 Donny's Corner:
Donny has been dealing with a lot of internet issues this week so he only has one item to report: Grey Bouquet has been fixed!
From Neopian Times, Issue 863. JN Editorial ID: 20140
---
Hello TNT! Did Meridell Foods decide to close their doors one day and not tell anybody? Are they playing a joke on the entire Neopian population by keeping the shop up but keeping the doors locked? My pets and I would really like to visit but cannot seem to access it through the map! Could you possibly have a chat with the shop owner?
Hmmm we definitely do need to have a chat with the Shop owner and see what's going on! I'll follow up on this.
From Neopian Times, Issue 863. JN Editorial ID: 20139
---
A story I wrote was recently published to the Neopian Times and I just wanted to thank you for it. Writing a story for the Neopian Times has been one of my dreams since I made my first Neopets account when I was seven. I wassn't confident in my writing abilities so I always just put it off. I've been struggling with depression for the last few years and I rarely feel happy anymore, but whenever I think of the story I published I feel overwhelmed with happiness. I just wanted to thank you for this. :)
YAY! We love new writers, keep writing till your heart's content my friend.
From Neopian Times, Issue 863. JN Editorial ID: 20138
---
Hi. Here's a minor thing for Donny's Corner: The item name "Eu de Negg" is misspelled. I think someone meant "Eau de Negg." :)~~_brainchild_
Hehe it was all an April Fool's joke, just kidding I went ahead and fixed that thanks for the heads up.
From Neopian Times, Issue 863. JN Editorial ID: 20137
---
*got no food, sorry* Hi Jade! I've noticed that items like the r93 Tomb Tales and the r99 Maractite Dimensional Trap have their official Estimated Values set to 0 NP which means that they won't stock in the main shops. Any insight on whether this can be fixed? Thanks!~~boren16
Oh wow you're right, I went ahead and had Donny set the price for tomb tales, as for Maracite Trap we'll have to confer with a programmer to make sure we aren't mistepping before changing the price so I will follow up on this next week!
From Neopian Times, Issue 863. JN Editorial ID: 20136
---
Hi! Thank you SO much for all of the lovely new Dyeworks items. Best batch yet in my opinion! I noticed that some of these (the new scattered light shower and rainbow petal shower Dyeworks mainly) don't show up in the static images on our userlookups or for the customization spotlight, like the originals do. Can this be fixed so that they show up in the static images?~~knightwriter2010
We are working on this now, our sister office's internet has been down all week so as soon as they are back online they can get the correct assets sent over ASAP!
From Neopian Times, Issue 863. JN Editorial ID: 20135
---
Hi!, i'm an avid ice cream collector and i've noticed this: i'm not sure if the team forgot to activate the item but there's two images of Lutari Ice creams but as far as i know i've never see them on site with an official name? They're lut_chococone and lut_vanillacone. I don't know if you could ask around about what's up with these items? I'd like to have them in my gallery! Keep up with the good work guys, i'm enjoying the mobile game a lot!~~jacquelineramrez
Hmm I didn't find those exact descriptions but I found two lutari food items with r101s so I went ahead and changed Lutari Cocojuice & Rainbow Lutari Cone. So hopefully those are the ones you were referring to, if not let me know.
From Neopian Times, Issue 863. JN Editorial ID: 20134
---
Hello! I was just wondering when we might be able to expect some new GBCs in the mall? Thank you! *hands a plate of cookies* ~~echo1821
Sadly no new GBMCs this month....buttttt there is a giant GBMC Spring Cleaning sale happening this weekend. Starting tomorrow five special capsules will be marked 50% off and then on Sunday they will be 25% off! Enjoy the sale while it lasts because it ends on Sunday night!
From Neopian Times, Issue 863. JN Editorial ID: 20133
---
Hiya Jade~ The prize distribution for Lyra and the Lost Heirloom left a lot of people frustrated, since their only chance of obtaining Blaze was by catching 10 chapters on the day of release. (I myself tried to refresh the plot page every day, but only caught 2 on release day.) It creates an ENORMOUS feel-bad moment for people to miss the top prize by only 40 points because they missed a single achievement that they didn't know how to get until it was already too late for them to get it. As soon as I saw Blaze in the prize shop preview, I resolved to complete as much of the plot as I could in order to get it, and to fall short like this just makes me feel like my weeks of effort were wasted. So my question is, could you please communicate to users beforehand how to get certain achievements and prizes before they're locked out of doing so? It would really help if we had prior warning, and I just want my Blaze. :c Thanks for everything!
We certainly want to avoid a similar situation in the future. However, that is not to say that we will reveal the exact requirements for achievements upfront - we love to keep you guessing! But when it comes to unexpected time-sensitive achievements, we will give you fair warning so that you aren't locked out.
From Neopian Times, Issue 863. JN Editorial ID: 20132
---
Hi! It looks like the Boingari Mince Pie hasn't been released yet. Any chance this could surface at some point soon?
The item has been released, so it's just a matter of it surfacing some time soon.
From Neopian Times, Issue 863. JN Editorial ID: 20131
---
Breaking News from Scrappy!
Hi Neopians! Very exciting announcement here, Neopets is coming back to San Diego Comic Con for the second year in a row! Along with our booth inside Comic Con, we are going to have a Neopets Party on Friday, July 19th to celebrate our upcoming 20th Anniversary of Neopets! More details will be coming very soon but wanted to give everyone a heads up in case you are planning on being there or around there during that time. There will be lots of exclusive content, fun Neopian activities and of course, some of the members of TNT! We hope to be able to see you there!!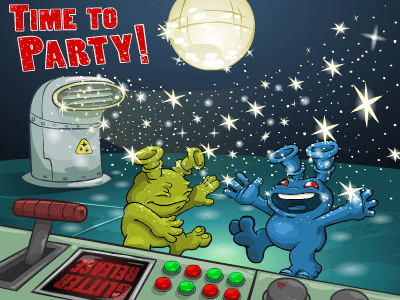 From Neopian Times, Issue 863. JN Editorial ID: 20237
---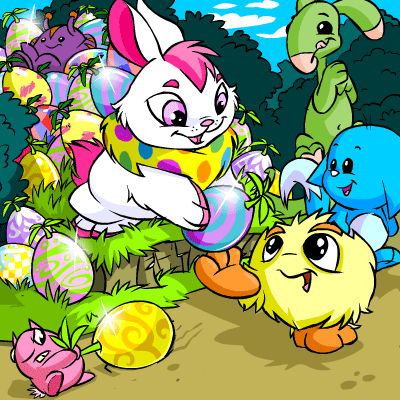 Donny's Corner:
Donny's fixed Pet transfers for Premium Users! Besides that he has been very busy behind the scenes helping largely with mobile so you'll have to excuse him if he doesn't appear every week. Just know he's hard at work not hardly workin.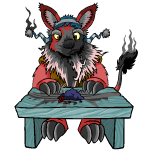 From Neopian Times, Issue 862. JN Editorial ID: 20239
---
Hi Jade! hands cookies I've been on this site many years now, and it's basically my second home. Every year I wake up full of excitement when Lupe day rolls around, anticipating what new colours will be released for my favourite species! However every year, I've always wished for one colour and it's never come true: Stealthy! I was wondering (as are many other neopians) that if we put this plea out here, this year we may have a chance? I know it would make my whole year! Keep up the amazing work!~~hillary890357
I will put in a word for you, and we'll see where that goes.
From Neopian Times, Issue 862. JN Editorial ID: 20130
---
Hi, a while ago, Donny finally fixed an issue with making Star Shaped Sand at Mystery Island's cooking pot, but he also claimed to have fixed Flower Shaped Sand at the same time. But while I've seen lots of Star Shaped Sand about, I've never seen any Flower Shaped Sand around. Can you confirm if Flower Shaped Sand was indeed made available at the cooking pot, and if so, can you give us a hint as to how to create it please?~~oxbridge_united
Flower Shaped Sand is indeed available at the Cooking Pot - it's just that oftentimes, people never see what goes into making objects of beauty.
From Neopian Times, Issue 862. JN Editorial ID: 20129
---
Hi there team! I have been wondering for a long time now why the birthday goodie bags from the past few years have not been retired when the current years have been released? Will they ever retire like they used to? Thank you!~~jade__r
Yes, they will! In fact, we retired a few of the older ones, and we will retire the newer ones in time.
From Neopian Times, Issue 862. JN Editorial ID: 20128
---
After a brief chat on a Lutari Appreciation Board the idea for a new Lutari Avatar was mentioned - not my idea, I don't want to take credit (nor do I want to mention the user as I haven't asked their permission to name them). We are aware of the default one that everyone has access to, but with so many other species having so-called clickable avatars, or avatars you get from owning a certain species (ie Fire Blumaroo or Halloween Ruki) wouldn't it be nice to have one for the Lutari? Imagine having to own a Lutari for 100 days to get a new avatar? Or a Lutari of a certain colour. Lutari MPs would start to sell more frequently... just saying Please may I request a mossy covered Woodland Lutari for next month while I'm here - thank you! leaves Lutari tail shaped cookies~~sparkydelic
I do agree it's time for more species-based avatars, and Lutaris do deserve an avatar of their own, just as all the other species without avatars. Let me see what I can do about this. As for Woodland Lutaris, you're in luck! We're releasing a Woodland Lutari this time, but I can tell you in advance it's not mossy.
From Neopian Times, Issue 862. JN Editorial ID: 20127
---
I read the latest editorial and am a bit confuse. Is the site going to go just mobile in the future? If so could you please let us know now. I do not play games on my phone due to my eyesite so would like to start closing sides and main and sending everything to kids and neofriends if it is. Thanks.~~ladymouse04
The site will continue to exist online - we are working on creating a site that is as simple and convenient to navigate on mobiles as it is on web browsers. (Actually, I think we all agree the site isn't very convenient to navigate on web browsers either - we're working on that too)
From Neopian Times, Issue 862. JN Editorial ID: 20126
---
Heya TNT. I was really happy to read about the HTML5 updates, but do you also have anything planned in regards to site security, like implementing HTTPS? Thanks!~~frederick_lindo
Site security such as implementing HTTPS is a high priority for us, and you can expect to see these changes gradually alongside other feature updates we release. We are already in the process of doing this, but the flash content on many pages is preventing us from doing a site-wide update.​
From Neopian Times, Issue 862. JN Editorial ID: 20125
---