Your jnAccount:
Login
or
Register
| New to Jellyneo?
Click here!
Caption Contest
Caption Contest Information
World:

Trophies:

Neopoint Ratio:

1.00 Points =
1 NP

Our Difficulty Rating:

10%

[Send in a Game Tip] - [Return to the Game Guide Index]
The Caption Contest is regarded as one of the easiest contests on the site. You don't need immense amounts of talent to win this contest, just a good sense of humour. Basically, what you have to do is look at the picture and come up with a funny caption! If your caption is one of the funniest, you win 5,000-10,000 Neopoints and a rare item.
Contest Mechanics
First things first, you'll need to know what it is that you're supplying a caption for. Go here to view the current image in need of a witty commentary. A new image is posted every Wednesday when the News is released. Competition can be fierce, especially when you consider that everybody can enter multiple captions for the same contest.
The Caption Contest is identical for each language that it is available in - all rules, guidelines, and prizes remain unchanged. Please note that you can only enter a Caption Contest in one language at a time. This means that you can enter #171 in Spanish and #172 in English, but you cannot enter #171 in both English and Spanish as that would potentially allow you to win more than once. TNT also asks that you not advertise your Spanish captions on the English boards, for example, or vice versa.
Note: This does not mean that you should submit the same caption more than once for any individual contest. The caption contest judge would likely get extremely annoyed at having to sift through your caption over and over again when she could be looking at other people's captions, so this will only work against you.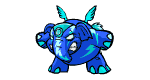 Repeat your entry and feel my wraaaath! >:K
Once you have submitted your caption, it then becomes a matter of waiting until TNT post the captions they found to be the funniest for the public to vote on. You don't receive a Neomail to let you know that you have been short-listed, you will have to check for yourself here.
Advertising
If your caption was deemed funny and original enough to make the short-list, you will then have the opportunity to advertise your caption for votes, much in the same way that people canvas for votes for their Beauty Contest entries. A common way of doing this is to put a link in your Neoboard signature (you can't directly link to just your caption though, only to the short-listed page). Try to avoid spamming just to advertise your entry though as people easily become irritated by this.
You may vote once every four hours. You are allowed to vote for your own caption from the account on which you submitted it. You are not allowed to vote for your own caption using any side accounts you may have and you are not allowed to enter captions from side accounts either.
Clichés and Overused Jokes
There are a few jokes that should not be entered because they are not going to win and are just a waste of the judge's time. Some of these have been taken from the help file of the caption contest.

I see dead _______
Where's the cream filling?
Paint: 400 NP
Bucket: 600 NP
Seeing your sibling dripping with mauve paint: Priceless
Dude, where's my spaceship/llama/Uni?
Houston, we have a problem.
Who let the dogs/Lupes/Gelerts/Warfs out?
Anything that has references to inappropriate ideas (Remember, keep it G-rated!)
If you don't vote for me, you'll get frozen!!!
Please vote for me, I need the money!
This list only scratches the surface. There are tons of other possibilities that will not be accepted. Remember, if it's not funny to everyone, don't submit it. That means no inside jokes. :P
Prizes & Trophies
So your caption has won, what do you get? Well, depending on where you place, you could get 5,000 to 10,000 Neopoints, a shiny trophy and a rare item. The top five captions receive a gold trophy, positions 6 through 12 receive silver, and 13 through 25 will get a bronze trophy. The prize items are usually of rarity 90 and up. For more information about contest prizes, check out our contest prize guide!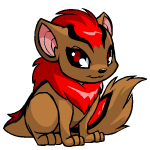 The Avatars
If you are looking to dip your toes into the world of the Caption Contest, be advised that there are actually TWO avatars you can aim for:
The second avatar is a bit harder to get. It is only available to the top 25 winners of every tenth caption contest:
Caption Contest - Funny
Win one of the tenth Caption Contests. (1410th, 1420th, 1430th, etc. - starting from contest 1400)
Tips
If you want a slight edge over the competition, you can mosey on over to Dr. Sloth's Image Emporium to see what the general style of caption images are.
As mentioned above, there is no limit to how many unique entries you are allowed to submit each week. If you can think of multiple captions then you are only increasing your chances of winning by submitting several. And as with anything in life, practice makes perfect. Try reading the previous winners' entries and see what kind of humour appeals to the judges and the Neopian public. I hope this guide has helped you, now go forth and be funny!
Many thanks to dr_tomoe for his numerous contributions to this article.
Help us improve!

Did you find what you were looking for on this page?
This game guide was written by: Ruby