Your jnAccount:
Login
or
Register
| New to Jellyneo?
Click here!
News Archives
This page shows the available archives of our Neopets news. To start browsing, select a month below.
« Return to month listing
August NC Collectible
Posted by Dave
Posted on August 2, 2019, 10:06 am NST
The final item for the
Lost Returned Collection
is now released, and features the
Spirit of Slumber
! This item will only be available during August.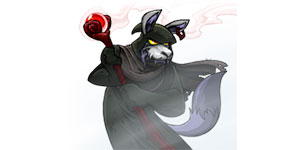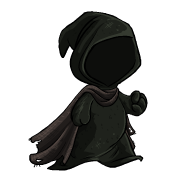 The bonus for purchasing all items in this set is:
---
ALTADOR CUP UPDATE:
On an unrelated note, the trophies for this year's Altador Cup have been corrected and should now show the correct team and designs. Check out our
Prize Shop guide
for a list of trophies.
Discord Scrappy Q&As
Posted by Herdy
Posted on August 7, 2019, 12:09 pm NST
Scrappy has returned to the
r/neopets Discord server
to answer a few more questions yesterday!
first off, for the downtime, it was a weird issue we were facing but yes we have many plans to not only build that up but all site security. it is one of our main concerns right now
Hello, first and foremost thank you for all that you do! Secondly, I know there have been updates periodically regarding Key Quest and its future plans, but is there any way we can get more information?

its not in the plans right now, unfortunately
Is Neopets considering a PPC campaign on Google/Bing/other search engines, and if not will you be planning on doing so after the transition to mobile?

we're not right now, but possibly once we're on mobile
Will there ever be any new species??

you know, we heard theres more roaming out there but guess we will have to wait and see if they join us!
Is it possible to have the Random Event notification be made into a sticky element, or an RE log that shows the past week's REs?

hm, this is a very interesting idea. i dont think we have really thought of it before but i will bring it up to the team!
Why can't my baby floatsam wear the item "Bubbles in the Lake"? It does not appear as an option, but it does appear for my maraquan gelert.

hm this seems to not be available for baby pets, which seems a little strange. i will see if we can get that fixed.
Will we ever get a revamped Neopets toolbar? Or maybe official Neopets browser addons like the Shop Wizard?

the whole toolbar will be getting redone with the mobile site! im not sure about the browser addons yet but i can bring it up to the team
Note: It seems likely that for this question, the asker and Scrappy were talking about different toolbars.
Do you know why the previous TNT got rid of a handful of Spooky Petpets forever ago? I miss then, is there a way you can reintroduce them to the site? Also, can you include us in NC item planning, or consider reaching out to us for ideas and requests in regards to NC?

as for the spooky petpets, im not sure why they were gotten rid of. however, im sure there was a reason so let me find out what it was before i bring them all back. as for the items, yes we would seriously LOVE for you guys to be part of it or give us any ideas you have. im not sure the best way to do this yet but its something we have been talking about a lot here at TNT hq for sometime
What will happen to NC and NC customization items with the mobile conversion?
Will a better system for communication on site be implemented? The guild chat system and neoboards need to be improved. A pinning system for TNT staff may be helpful!

nothing will happen to them! converting them all to work on mobile is quite a project but they will all be there for you to create all the customizations you want! as for the communication, yeah we will try to find something to post updates that we don't want to cycle. we find problems with that too so we will definitely look.
Can frozen accounts be automatically removed from the leaderboards/shop wizard/ect.? When / if these users are unfrozen they can be added back on.

thats an awesome idea that i can for sure bring up to the team, unfortunately they have a longggg list of priorities right now but we will definitely talk about it and see when we could add that!
Can there be a faster way to move items from old accounts to a new one (both neopoint items and neocash items)?

we could try, unfortunately that will make it easier for cheaters as well so we'd have to be very careful how we did this.
Will we ever have access to the Almost Abandoned Attic again? It's been answered in past editorials about it, but I wanted to know if there's an effort into fixing it yet or not. This may be a good way to release high rarity items without flooding the market.

unfortunately, with everything going on right now it is just not in the immediate plans.
Out of the 50+ Neopets we have, only 2 have Silver Morphing Potions. Can more be released?

ill let the content team know!
Is there any chance the rules can allow romance between our Neopets? This is for subtle things like mentioning that they're married or in a relationship. How much can we describe LGBT+ characters/pets? What would be considered against the rules to mention?

that would be a big change to neopets, as it just isn't what we are about right now. we are an open community and want everyone to feel safe and accepted, so it might come in the future, but until then its best not to mention romance.
Has the staff ever discussed making older Neopets poses available again and fully customizable? Some items on four legged pets are harder to enjoy/appreciate.

unfortunately no, i was asked about the 4 legged pets a few other times too and it would be a massive change to do anything with them but if we do, it will not be going back to older poses
Is it possible to update the Coming Soon page? Besides Social Media & Neopian Times, it'll be a nice reminder for people to see what will be released next/what's being worked on.

absolutely, i will be sure we update it this week!
Will codes from Keyquest plushies be redeemable again? They currently do not work at the Grundo Warehouse.

we saw these getting abused, so i am not sure if they will become redeemable again. are there a lot of people still trying to redeem them?
I would love to hold all pets on one account, would that someday be feasible?

we would definitely like to keep adding pets allowed on the account, i cant give you an exact time table for it but its possible.
Will there be an easier way to get petpetpets in the future?

hm, what do you guys think would be a good way to make them easier to get?

After Symol Hole and Grave Danger were suggested:

i do like that idea! ill run it by the team
The Legends and Letters staff members The Claymaker and Pactian Darcsable have been posting periodically over the past two weeks as well, mostly responding to player suggestions including:
- Making energy granting smoothies more accessible
- Making purple chests more accessible
- Expanding the selection of wearables in the app's Gem Store
- Adding sort options to the Card Inventory
- Increasing board size
- Fixing the error where daily quests refreshing doesn't work correctly
- Releasing more Neopet Leaders in the future
The Claymaker also addressed the form the account linking will take once it is released in the app:
just to clarify, the Link feature would allow players to claim bonus reward items from some Legends & letters events & game modes for
their linked site account . At the moment we cannot facilitate bringing items of players in site account to Legends & letters.
Blumaroo Day Roundup
Posted by Dave
Posted on August 8, 2019, 12:46 pm NST
Happy Blumaroo Day! Looks like we're back to two new colours for this springy Neopet:

Steampunk | Toy


Blumaroos are also receiving a new Goth-themed outfit:
Early Darigan Pteri Alert
Posted by Will
Posted on August 9, 2019, 6:27 pm NST

If you still need it, the Darigan Pteri avatar will be available by
viewing this pet lookup
from around 8pm NST on August 9th until about 8pm NST on August 10th.
Overpowered Merchandise Compensation
Posted by Dave
Posted on August 13, 2019, 4:21 pm NST
WARNING: Overpowered has since gone out of business, its website has been decommissioned, and the domain name was sold to a third party that is now displaying inappropriate content. We highly recommend not seeking out the current website.
In case you missed it, TNT has been collecting information from Neopians who never had their merchandise orders fulfilled by Overpowered last year.
If you did not receive any part of your Neopets merch orders (especially the "pre-sale" items), then you have until
August 20th
to notify TNT!
If you have a Twitter, the best way to get in touch with TNT is to send a Direct Message to
@neopets
with your the following information:
Full Name
Shipping Address
Email Address
Order/Transaction #
Total Amount of Money Spent
Make sure these all match what you provided to Overpowered.
Send a DM »
If you do not have a Twitter account, then send the same information listed above to community@neopets.com instead (however it is preferred you Direct Message your information on Twitter).
New Wonderclaw Re-Release Mystery Capsule
Posted by Dave
Posted on August 14, 2019, 4:39 pm NST
A new re-release capsule, featuring items from the
Wonderclaw
, has been released to the
NC Mall
!
Re-Release Capsule Guide »
If you plan on opening a Retired Wonderclaw Mystery Capsule, please
let us know what you get
! With your message, please help us out and include the "shape" rattling around inside (wood, bronze, silver, or gold) and the category you select!
Daily Dare Challenge Glitch
Posted by Chesu
Posted on August 15, 2019, 7:34 am NST
UPDATE:
Score sending is now working again! You can safely send your scores. (Make sure you select AAA or Abigail as your challenger—if you already selected one of them, your choice may have been reset.)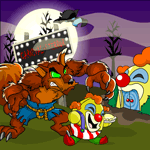 Due to a glitch, the
Daily Dare
challenge for August 15th cannot currently be completed. While your challenge to AAA or Abigail will appear to be accepted, any scores you submit won't be counted towards the challenge, and reloading the Daily Dare page will reveal that you don't currently have an opponent selected. Because of this, we recommend against attempting to complete a Daily Dare challenge until the issue is resolved.
Daily Dare '19 Guide »
Don't Forget: Lost Heirloom Prize Shop Closing Soon
Posted by Dave
Posted on August 17, 2019, 8:31 am NST
Don't forget! The
Lyra and the Lost Heirloom prize shop
is closing on August 31st at 11:59 PM NST. Once the prize shop is closed, you will lose any unspent prize points.
Prize Shop Guide »
Prize Shop »
Darigan Pteri Alert
Posted by Will
Posted on August 18, 2019, 11:11 am NST

If you still need it, the Darigan Pteri avatar is available by
viewing this pet lookup
until about 8:45am NST on August 19th.
Meerca Day Roundup
Posted by Dave
Posted on August 19, 2019, 9:35 am NST
Happy Belated Meerca Day! There are two new colours for this Neopet:

Marble | Snow
And now, Meercas have a new "assistant" themed outfit to go along with their special day: