Your jnAccount:
Login
or
Register
| New to Jellyneo?
Click here!
News Archives
This page shows the available archives of our Neopets news. To start browsing, select a month below.
« Return to month listing

July Monthly Freebies
Posted by Jen
Posted on July 1, 2018, 12:00 am NST
It's time to collect your July
monthly freebies
!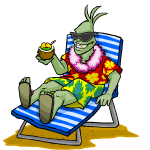 » Collect Your Freebies Now! «
Donations
We're close to completing our 2018 fundraising goal and we can't thank you enough! If you have some spare cash and would like to donate to keep Jellyneo online and ad-free for 2018, you can find out all the details
here
.
As a thank you for donating, we have shiny trophies available. All the info is on our
donation page
.
» Donate to Jellyneo! «

July NC Collectible
Posted by Herdy
Posted on July 2, 2018, 10:39 am NST
The second item for the
Lost in Space Collection
will soon be released, and features
Sophix II
! This item will only be available during July.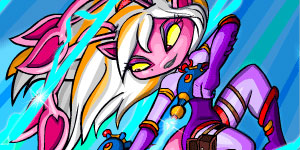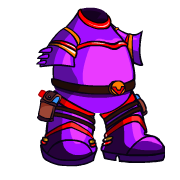 TNT Staff Tournament Round 4 Results
Posted by Herdy
Posted on July 2, 2018, 11:47 am NST
The results of Round 4 for the
TNT Staff Tournament
are now out! This week's star player was Jade, with correct guessers getting another bobblehead:
This marks the end of the TNT Staff Tournament, with the Prize Shop being released at a later point.
TNT Staff Tournament Guide »

Flotsam Day Roundup
Posted by Ducky
Posted on July 3, 2018, 10:30 am NST
A new colour and outfit are now active for Flotsam Day!

Stealthy

Outfit:

Neopets Plushies + Figures Coming Soon
Posted by Dave
Posted on July 3, 2018, 1:37 pm NST
We've received an email from
Overpowered
with some good news!
They've received permission to begin producing Neopet-themed plushies and figures! Until now, their license was only good for keychains and pins. We're not sure exactly
which
species will be plushie-fied, but we'll post an update as soon as we learn more.
If you've missed more recent merchandise updates, a new assortment of Baby-coloured keychains and pins have also gone on sale. They're currently available for pre-order, but the first batch is getting ready to be shipped out to those who have already made a purchase.
Check Out the Merch »
As a reminder, we also have a partnership with
Overpowered
that gives us a commission on the Neopets merchandise you order through their website. All of the commissions we receive go towards paying Jellyneo's hosting bills and keeps our site free from ugly banner ads! To give us credit, just click any of the links in this news post before making a purchase.

Altador Cup Prizes
Posted by Herdy
Posted on July 4, 2018, 10:45 am NST
Prize shops for the
Altador Cup
and
TNT Staff Tournament
are now live and winners of this year's Cup have been announced!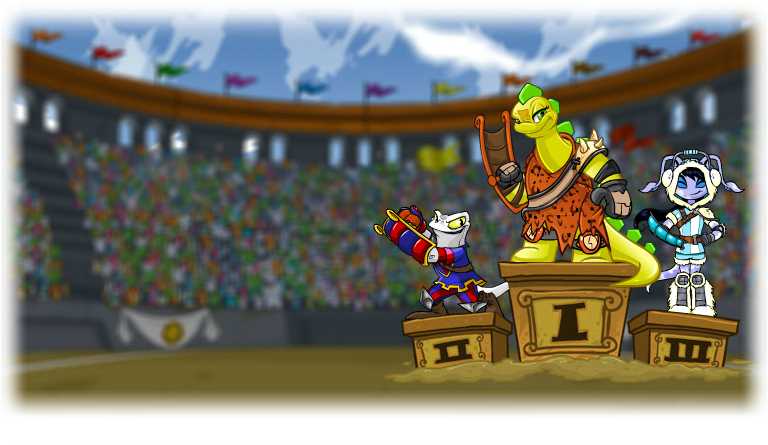 Keep in mind that some of the prizes this year are re-releases, we've signified which ones on our guide:
Altador Cup Prizes Guide »
TNT Staff Tournament Guide »
ALTADOR MAP MAKEOVER:
In addition to the Altador Cup winners being announced and prizes being released, King Altador has declared that Altador be spruced up a bit, and it has! Altador now has a mobile-friendly map.
Check it out!
The new map is built on modern web technologies, namely SVG and Javascript. Let us know in the comments how you think it looks.
New Re-Release Mystery Capsule + Free Cupcake!
Posted by Dave
Posted on July 5, 2018, 10:37 am NST
Update:
There's also now a new free cupcake in the Mall to claim. This will award +5 Hitpoints to the pet you feed it to along with a new NC item.

A new Mystery Capsule has been released in the
NC Mall
to celebrate the Mall's 11th birthday! This re-release capsule will award bonus items from Mystery Capsules of the past.
It also has the chance to award one of three new bonus items:
If you've opened this capsule and have received an item not listed on our guide, please
let us know
!
View our Mystery Capsule Guide »

Neopets at Comic-Con!
Posted by Herdy
Posted on July 8, 2018, 1:17 pm NST
UPDATE:
Tickets for this event have since sold out!
Today, TNT have officially
announced
that they'll be in San Diego for Comic-Con this year! You can get the details on
this page.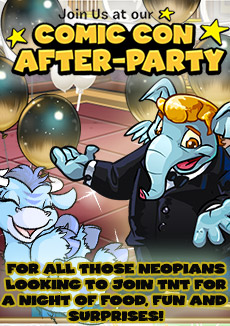 On the evening of Thursday 19th July (the first whole day of Comic-Con this year), they'll be holding a ticket-only event at the Horton Grand hotel, which is only a few blocks from the Convention Centre where the main Comic-Con events will be held. There'll be members of the Neopets Team there with a sneak peak of a
new
upcoming mobile app, along with free food and drinks, and swag for attendees (likely including Rare Item Codes).
Note that this isn't technically part of Comic Con. You will not need a badge to get in, but you will need a ticket for the event which you can get
here.
They will cost $15 per person.
You must also be over 21 years old
, since alcohol will be served.

Ixi Day Roundup
Posted by Herdy
Posted on July 11, 2018, 7:36 am NST
To celebrate Ixi Day, a new colour is now active!

Candy
A new clothing set is also now active, themed around a dark green fairy:





Update from TNT
Posted by Herdy
Posted on July 11, 2018, 7:41 am NST
TNT staff member hardtotame has been posting a lot of updates on the Site Events boards over the last few months. Today, she's posted to formalise the hours she'll be available there:
It's getting tedious for me to have to go back and keep checking my old posts to see if you've left me new comments there... Instead, I'll just make it a point to be on the boards for an hour every Friday, from 9.30-10.30 PM NST one week, and 4-5 AM NST the next week, alternatingly. We can chat then, and if you don't catch me one week, you'll know to look out for me the next week. What say?
This is in an effort to curb her old boards from being bumped up with new suggestions/errors. From now on, she's arranging to be available for an hour each Friday, alternating time slots each week. See below for official times/places.
Although she isn't specific, it is likely that she'll be paying more attention to the Site Events board due to its focus on current happenings around the site.
UPDATE:
Official times have been posted for when hardtotame will be available on the Neoboards (and where!)
Hello Neopians far and wide,

Come chat with staffer hardtotame every Friday on the neoboards - just make sure you're at the right place at the right time!

13th Day of the month of Swimming
Time: 4AM - 5AM NST
Place: Site Events

20th Day of the month of Swimming
Time: 9.30 PM - 10.30 PM NST
Place: Ideas/suggestions

27th Day of the month of Swimming
Time: 4AM - 5AM NST
Place: Help Chat

So save the dates!
Be there or be square...nothing wrong with square though we don't judge, it's 2018.