Your jnAccount:
Login
or
Register
| New to Jellyneo?
Click here!
News Archives
This page shows the available archives of our Neopets news. To start browsing, select a month below.
« Return to month listing
April Monthly Freebies!
Posted by Jen
Posted on April 1, 2018, 12:00 am NST

As the first day of April and the beginning of a new month, you can hop on over to collect your monthly
freebie foods and neopoints
!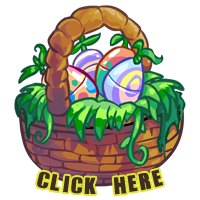 » Collect Your Freebies Now! «
Donations
We're slowly chipping away at our 2018 fundraising goal to keep JN online and ad-free. If you have some spare cash and want to donate, you can check out all the details
here
. Rosie's created shiny trophies again this year as a wee thank you for donating. You can see them in action in
Dave's trophy cabinet
.
» Donate to Jellyneo! «

April NC Collectible
Posted by Herdy
Posted on April 2, 2018, 10:29 am NST
The fourth item for the
Curses & The Cursed Collection
is now released, and features
Razul
! This item will only be available during April.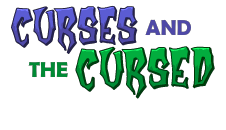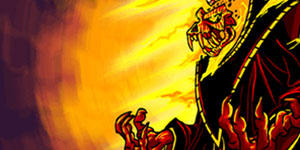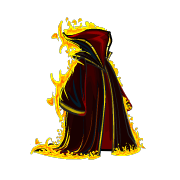 Shoyru Day Roundup
Posted by Herdy
Posted on April 2, 2018, 10:34 am NST
Update 4/4:
Another new colour is now active for Shoyrus:

Origami
A new colour is now active for Shoyru Day!

Toy
A new clothing set is also now active:





More Charity Corner Perks Available
Posted by Chesu
Posted on April 4, 2018, 12:52 pm NST
GLITCH UPDATE:
The perks shop seems to be back in working order again! You may go ahead and claim any perks you were hoping to buy.
GLITCH UPDATE:
The perks shop is experiencing a number of issues right now. (Wrong point costs, incorrect descriptions, perks not being applied.) We highly recommend not redeeming any of your points until all of these issues are resolved. We'll update when we see things clear up.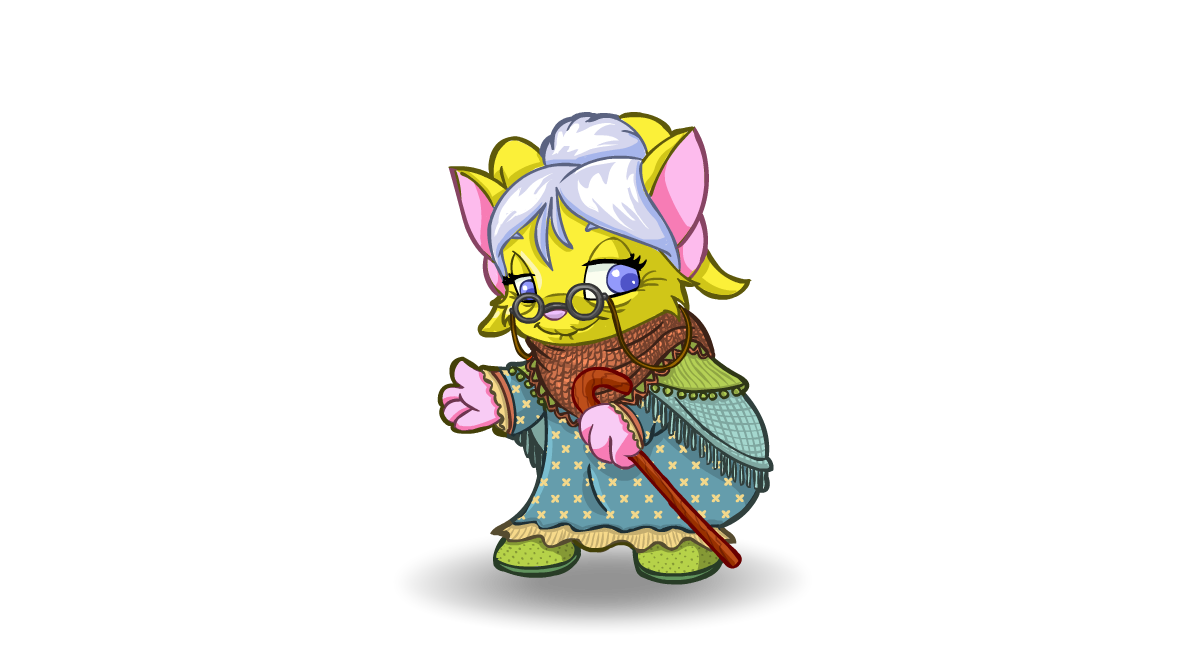 Three more perks have been made available in the
Charity Corner perk shop
: Spiked!, Bank Bribery, and Cheaper by the Dozen. Users are reporting a glitch occurring with the Spiked! perk, in which rather than raising their pet's HP stat, its current HP is healed instead.
For this reason, if you're interested in the Spiked! perk, we
strongly recommend against
attempting to redeem your points for it at this time.
See Our Perks Shop Guide »

Plot Update + Avatar
Posted by Herdy
Posted on April 5, 2018, 10:54 am NST
Kaia has been defeated! Today, Kaia's bar at the
Forgotten Graveyard
was reduced to zero! A new area of the Graveyard is now available - the
Clearing
, which you access by clicking the tree in the Graveyard. It is currently unclear if any new steps are active.
However, there is a new achievement available in the battling tab, Fight or Flight, which awards an avatar:

It seems the avatar is awarded for fighting Kaia (this includes draws and losses) while the progress bar was present in the Forgotten Graveyard. Kaia herself is still available in the Battledome, but the avatar can no longer be earned by fighting her if you have yet to do so.

New Dyeworks
Posted by Dave
Posted on April 10, 2018, 10:45 am NST
A new batch of
Dyeworks
have been released by Loic! These will only be available until May 6th.
» View Our Dyeworks Guide «

Plot Update
Posted by Herdy
Posted on April 12, 2018, 9:16 am NST
A new update has just been launched for the Wraith Resurgence! Fyora has recovered at the infirmary, along with new dialogue.
There is now a new step at the Forgotten Graveyard. First, visit
the clearing
to get a story update, then head back to
the Forgotten Graveyard
and click on the stone segments scattered around. You need to collect
all 29
of them, and some can be quite small! Once you have done so, return to the clearing and click the stone circle for a small video. (
Click here
to view the video again.)
This will also unlock a new achievement in the 1st tab, Gotta Collect Them All!
» View Our Step-by-Step Guide «

Festival of Neggs: Final Prizes
Posted by Dave
Posted on April 14, 2018, 8:20 am NST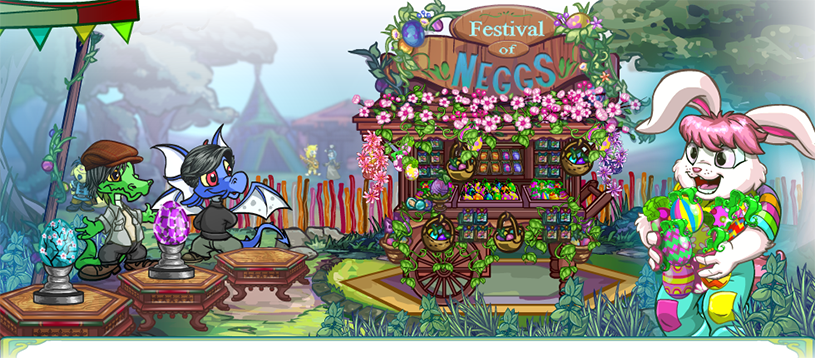 This year's Festival of Neggs has come to a close. The final prizes are now available for you to claim on the
Festival page
.
For a list of all the final prizes, check out our guide:
» View all Final Prizes «
Charity Corner Perk:
The Festival of Neggs site theme is being awarded again this year. If you still needed it, be sure to claim it. Then, it might be a good time to consider using up your site theme
Charity Corner perk
if you were waiting!

Krawk Day Roundup
Posted by Herdy
Posted on April 16, 2018, 10:19 am NST
Update:
A second colour is now active:

Candy
A new colour is now active to celebrate Krawk Day:

Polka Dot
A new clothing set is also active:





Faerie Quest Event Live
Posted by Herdy
Posted on April 17, 2018, 5:15 am NST
Update:
The FAQ is now updated. The event will end on May 3rd.
The annual
Faerie Quest
event is now live! Visit every day for a free item and a daily Faerie Quest.

Currently, the FAQ is still last year's version - so the end date of the event is unknown. Fyora's speech on the page also suggests that there may be Kaia quests coming in the future, but they do not currently appear to be active.
New Crafting Faerie Quests are live, with new materials to make them available at the NC Mall. Faerie Quest Cookies are also discounted to 50 NC for the duration of the event.
» View Our Faerie Quest Event Guide «