Your jnAccount:
Login
or
Register
| New to Jellyneo?
Click here!
News Archives
This page shows the available archives of our Neopets news. To start browsing, select a month below.
« Return to month listing

October Monthly Freebies
Posted by Jen
Posted on October 1, 2018, 12:00 am NST
With magic and witchery ahead, it's time to collect your
monthly freebies
!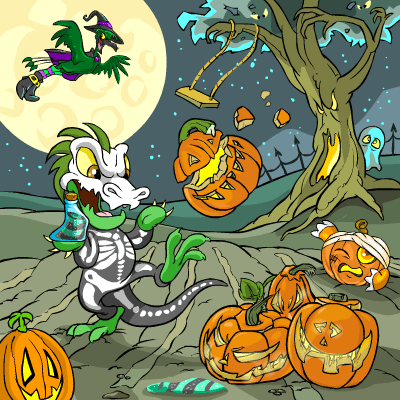 » Collect Your Freebies Now! «
Donations
Even though we've reached our target, we're continuing on with our fundraising for the rest of the year. What we raise over and above the 2018 target will go towards any unexpected hosting costs this year or towards the cost of hosting the site next year. If you'd like to donate you can find out all the details on our
donation page
.
We still have shiny trophies available for your jnCabinet if you donate! Details are on our
donation page
.
» Donate to Jellyneo! «

October NC Collectible
Posted by Herdy
Posted on October 1, 2018, 2:27 pm NST
The final item for the
Lost in Space Collection
is now released, and features
Cylara
! This item will only be available during October.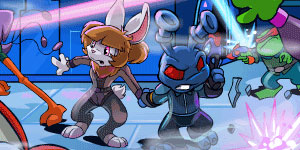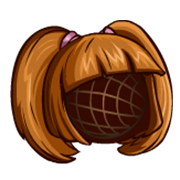 Note:
Although this is the final item, the bonus is not currently being awarded to qualifying users.

Upcoming Hardtotame Dates
Posted by Herdy
Posted on October 3, 2018, 5:24 am NST
TNT staff member hardtotame has
posted a board
on the Official Neopets Team Message Board to announce further dates where she'll be available for a Q&A on the Neoboards:
Hello all,

Hardtotame will be back on the boards to answer some of your burning questions. Be sure to tune into these dates and times to ask a question you've been wanting to know.

4th Day of the month of Collecting
Time: 4AM - 5AM NST
Place: Site Events

10th Day of the month of Collecting
Time: 9.30 PM - 10.30 PM NST
Place: Ideas/suggestions

18th Day of the month of Collecting
Time: 4AM - 5AM NST
Place: Help Chat

25th Day of the month of Collecting
Time: 5.30 PM - 6.30 PM NST
Place: Site Events

Best,
-TNT
The month of Collecting is otherwise known as October, meaning the first of these dates will be tomorrow, October 4th, at 4am NST on the
Site Events
board. We'll keep you updated with the results of it!

Grarrl Day Roundup
Posted by Ducky
Posted on October 4, 2018, 9:49 am NST
Grarrl Day is here with two new colours!

Candy | Custard
A new set of clothing is also now active:




TNT Community Updates, Oct 4th
Posted by Dave
Posted on October 4, 2018, 10:48 am NST
hardtotame has once again hit the Neoboards to answer questions from Neopians. She was on the boards earlier this morning, from 4:00-5:00 AM NST. She will be next returning on October 10th, from 9:30-10:30 PM NST on the Ideas/Suggestions board.
Here's a summary of her answers from this morning:
Games
Regarding changes to Plushie Tycoon:
Plushie tycoon - [making changes] has been brought up before, we'll see when we get there.
Regarding updates to fixing World Challenges:
World Challenge - nope, we've had a lot come our way.
Regarding adding high score tables/avatars for trophy collectors:
As for the recognition for trophy collectors, I still think those are ideas worth considering, but we haven't gotten there yet.
Regarding glitches with some user accounts who cannot get onto high score tables or obtain game avatars:
we know there are some accounts that are having trouble with high score tables. I'm not sure what progress has been made, but I can check.
Asking if there are any updates to prizes for Illusen/Jhudora quests:
no, unfortunately.
Guilds
Regarding purging old ones:
Guild purge - never discussed it, but I can make a note of it so we can talk about it and see what we think.
Prize Updates
Regarding the King Skarl prize pool:
King Skarl Prize Pool - not sure if i mentioned this before - this was all done and ready to go, but the programmer was asked to rewrite the entire code (it was old) and then he put the whole project off for a while while finishing off other assignments. I've been pestering him about it for a while now, so I'm hoping he'll get back to it soon.
And the King Skarl Collectable Charm that is frequently asked about:
The charm is not active right now.
Avatars
Regarding updating the recently released slew of stamp avatars to use the suggestions from a community-made petition:
Yes, nearly all of the stamp avatar images have been updated to have transparent backgrounds. As for the petition, it was decided by the team that we will only update the Altador stamp avatar, and that is ready. Should be out next week, if not this one.
Regarding the re-release of long retired stamps:
Re-release of stamps - I can't say anything about this right now, but it's very much on our priority list.
Regarding the fixing of the broken Halloween Mynci avatar:
yes, we are aware of it. You're right, this is a nice time to get that fix out. I'll talk to Donny and see what he can do.
Asking to make sure the new Rubbish Dump avatar is working:
it's working :) People have been getting it. It's not time-restricted.
Regarding updating the Petpetsitter avatar, due to its score being very hard to get on modern PCs:
We'll probably have someone evaluate this and then decide whether a change is warranted.
Regarding giving the Vandagyre a default-style avatar:
TNT no like timelines, but Vandagyres do deserve an avatar of their own.
Asking for an update on the AAA's Revenge avatar:
nothing for now.
Charity Corner Perks Shop
Regarding the use of unused points:
This was being worked on with great vigour, until the programmer had to put it aside to meet a few other deadlines. It's not being worked on at the moment, but I'm hoping she can get back to work as soon as work lets down a bit. I don't want to hint at dates, because that rarely ever turns out well
Changing Pet Names
Regarding being able to change your Neopet's name, even as a paid service:
I think it's come up a few times, but it's not something we're actively considering right now. We've got a lot on our plates right now, so it may be a while before we start looking at projects like this again.
Yucky Gourmet Foods/Boring Books
Regarding doing something about Neopets who find certain food and books undesirable:
we've discussed a workaround to that, not sure when it may be implemented though.
Neocash Cards
Regarding selling them again in stores (Australia asked about specifically):
this is not something I have any say in, or have any knowledge about, I'm sorry.
British-isation
Regarding making sure the site content adheres to British spellings and words:
good point. I think some of us could do with a reminder of our roots.
HTTPS for Neopets
Regarding bringing Neopets.com over to the HTTPS protocol:
yes, it's one of the things that are actively being worked on.
More Map Updates
Regarding the potential update of a "Jelly World" map:
what strange ideas you have, my dear.
Regarding updating the Meridell map to have bigger link boxes:
Meridell map is going to be tweaked a bit in due time to make it easier to use and to put the Symol Hole back in there.
Regarding how many more map updates we'll see in 2018:
I really can't say.
Neoboard Chat Filters
Regarding updating them to be less strict and allow users to talk about their uncles eating grapes:
There is nothing being done about the filters at the moment.
Premium
Regarding being able to transfer your 6th pet (it's currently not possible to do so):
I did ask my colleagues to look into this, but not sure what happened thereafter. I will follow up.
Events
Regarding a continuation of the Wraith Resurgence plot:
not in the foreseeable future
Regarding an update on Magon, and how he fared in the Court of Knowledge:
we haven't forgotten. You'll hear more about his trial soon.
Halloween Mynci Avatar Fixed
Posted by Dave
Posted on October 5, 2018, 5:55 pm NST
More good avatar news: the Halloween Mynci avatar has been fixed!
This avatar has been broken since September 2014, and we're very happy to see TNT has fixed—perfect for Halloween.
If you still need this clickable avatar, simply visit the pet lookup of a
Halloween Mynci
with a Spooky Petpet.

Eyrie Day Roundup
Posted by Ducky
Posted on October 10, 2018, 12:22 pm NST
It's Eyrie Day and two new colours are now active!

Biscuit | Jelly
Grim Reaper clothing set is also now active:




New Mystery Capsules
Posted by Dave
Posted on October 10, 2018, 1:10 pm NST
Two new Mystery Capsules are now available at the NC Mall, currently in Future Fashions. The first is a regular Mystery Capsule, the Haunted House Mystery Capsule:
And the second is a new re-release capsule:
If you've opened up a Mummy Retired Mystery Capsule, please let us know what you received if we don't have it on our...
View our Mummy Retired Mystery Capsule Guide »

TNT Community Updates 10/10
Posted by Herdy
Posted on October 11, 2018, 6:00 am NST
Late last night, TNT staff member hardtotame held the latest of her Q&A sessions on the
Ideas/Suggestions
neoboard. Here's a recap of what she said:
Items
As a reminder on the re-releasing of rarer stamps:
As promised, we'll look into what we can do about the re-release of rare stamps.
On giving clues to the undiscovered recipes at the Cooking Pot:
15 years, you say? I think a clue or two is overdue! Don't you? (Sorry, couldn't resist.)
On updating the colour of the Red Teasqito to be less pink:
There weren't any plans to do so before you asked As long as it won't break anything in the system (I'll have to check), we can do this.
Games
On the idea of cumulative Cellblock high score lists:
I can add this to our backlog to take up and discuss when we get to it.
On the idea of bringing back Invasion of Meridell without rewards:
Yes, it was because of an exploit. That's an interesting suggestion, I can share it with the team.
On continued efforts to change flash games to html5:
We're already in the process of doing this. We may not get to every last one of them, but transitioning the games to HTML5 is on our priority list.
On which games will be converted to html5 first, and if unpopular games are likely to be left alone:
Most of the discussions around transitioning to HTML5 happened at the executive level, so I do not know whether this has been discussed.
On the idea of the Faerieland Employment Agency awarding trophies similar to books/gourmets:
good point
Avatars
On releasing the previously unreleased Godori avatar:
The Godori avatar looks fun! Why not?
On the idea of having retired avatars count differently in totals:
That sounds cool. We may not want to do it exactly as you've described, but the idea of having retired avatars count separately is a good one.
On re-releasing last year's Faerie Festival avatar, and then more generally releasing previously unreleased avatars:
No, that discussion has still not happened yet.
No, we do not plan to re-release it.
Yes, we're open to releasing avatars that were created but never released in the past.
On fixing the glitch with the Trudy avatar:
A programmer did briefly look into this, I will follow up with him.
Battledome
On the idea of changing/removing the Throw Pillows ability:
I understand your concern. We can keep this in mind when planning battle-related achievements in the future.
On Battledome fixes:
We all want the issues with the BD to be sorted as soon as possible, but we're struggling with the pressing issues the programmers are facing with the transition to HTML 5.

As for support, are you referring to tickets related to the BD, specifically? If yes, then the uncertainty of when we can do those fixes is probably why the tickets have gone unanswered for so long.
On the possibility of Punchbag Sid showing up soon:
Is this a trap?
I will have a better idea of the timeline of the BD fixes once we're able to identify a time slot for when we can schedule those tasks.
Contests
On allowing invisible pets to be entered into the customisation spotlight:
I can share this idea with the ones who are in charge of the customization spotlight, but I'm not really involved in the competitions, so it's not up to me.
On continuing theft of content in userlookup spotlight winners:
My apologies, I am not aware of this.I will certainly take this up with the team in charge of the userlookup spotlight.

I will have someone get in touch with you as a point of contact for Sunnyneo.
On the previously announced creative contest prize pool update, and winners still getting codestones and the like:
I am well, thank you.
That was actually supposed to be done, but apparently the update was only done to one of the contest prize pools. It has since been extended to the others as well.
Note:
If you've won one of the 4 contests in the last week, you've probably been contacted by JN Staff to gather data about the new prize pool. Since this answer seemingly invalidates a lot of that collection, we'll be starting fresh again.
On finally awarding the special prizes to winners of milestone contests in the Poetry and Storytelling contests:
I will follow up with Jade about this.
General Fixes
On Neoboard updates such as post editing:
We all agree the neoboards needs a revamp, but it's not on our immediate plans, so we haven't discussed the details yet.
On fixing locations around the site that use broken images due to referencing old, pre-customisation poses for modern colours:
I really don't know how this works, but I can have someone check and see whether this is possible and how much effort is involved.
On plans to add more pet slots, and checking back on previous boards:
No, nothing in the immediate future.
Ah yes, I had to leave a lot sooner than I wanted that day. I did check back afterwards, but I'll spend some time going through the later responses.
On a request for a One Piece themed clothing set for Mynci Day:
I can share this with the art team, don't know what they'll say.
On Krawk Island getting a secret Training School:
That does sound fun, but it also sounds like a fair amount of work. I'll see what the others think.
As a reminder, hardtotame is next due on Thurday, 18th of October at 4am NST. This time she will be on the Help Chat.

Bori Day Roundup
Posted by Herdy
Posted on October 12, 2018, 6:15 am NST
A new colour is now active for tomorrow's Bori Day!

Steampunk
New clothing set for Bori is now active: