Your jnAccount:
Login
or
Register
| New to Jellyneo?
Click here!
News Archives
This page shows the available archives of our Neopets news. To start browsing, select a month below.
« Return to month listing
January Monthly Freebies!
Posted by Jen
Posted on January 1, 2018, 12:01 am NST
As we welcome in the new year, it's time again to collect your
monthly freebie
foods and 2000 NP! Happy New Year!

» Collect Your Freebies Now! «
Donations
With a new year comes a new fundraising goal. Our
donation page
will be updated soon to reflect our new 2018 target! In the meantime, you are still able to donate if you have some spare cash. You can check out the details
here on our donation page
!
» Donate to Jellyneo! «

New Plot Dialogue
Posted by Herdy
Posted on January 2, 2018, 10:26 am NST
Today there has been another plot story update today. This time, new dialogue has been added to the
Infirmary
page. It seems the Jetsam was abducted from the Haunted Woods.

You can also view this update on the Story So Far page. Similar to the Spooky Food Eating Contest, it appears labelled so that you should not be able to view this dialogue until you have completed the relevant plot steps. Our dialogue guide has been updated with the new addition.

January NC Collectible
Posted by Herdy
Posted on January 2, 2018, 10:39 am NST
The first item for the
Curses & The Cursed Collection
is now released, and features
Bruno
! This item will only be available during January.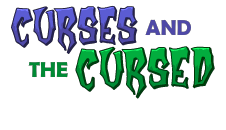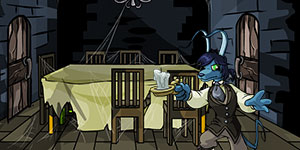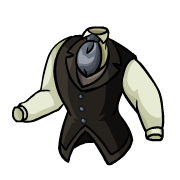 Aisha Day Roundup
Posted by Herdy
Posted on January 3, 2018, 5:37 am NST
Two new colours are now active for Aisha Day!

Candy | Water
A new ice-themed clothing set is also now active:





New Dyeworks
Posted by Herdy
Posted on January 4, 2018, 11:05 am NST
A new batch of
Dyeworks
have been added to the NC Mall! These will only be available until January 28th.
























» View Our Dyeworks Guide «

Gnorbu Day Roundup
Posted by Herdy
Posted on January 8, 2018, 5:39 am NST
Two new colours are now active for the recent Gnorbu Day!

Marble | Zombie
A bling-themed clothing set is also now released:





New Plot Step
Posted by Herdy
Posted on January 10, 2018, 12:50 pm NST
A new step is now available in the Wraith Resurgence plot. The Meerca (formerly the Deathball Wraith) has arrived in the
Infirmary!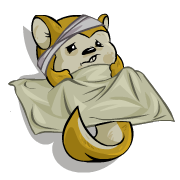 This is the same format as curing the Jetsam, you can use spare potions from Taelia (again, not on Firefox or most mobile browsers). The twist this time is that the Meerca will take donations from two potions - Concoctions II and III.
The achievements are similar to the Jetsam's - however this time you need to donate six potions. This can be a mixture of the two Concoctions, it does not have to be 3 of each. The final achievement - One of (Every) Kind, remains unavailable. The cap of 35 on Wraith ingredients from the Battledome is also still there.
You may also notice new dialogue added to the Infirmary page - it seems the Jetsam is cured! Our guides are now updated with the new information.
» View Our Plot Guide «

Buzz Day Roundup
Posted by Herdy
Posted on January 11, 2018, 5:13 am NST
Two new colours are now active for Buzz Day!

Dimensional | Relic
A new clothing set is also now active:





New Wild Woods Plot Step
Posted by Dave
Posted on January 12, 2018, 11:43 am NST
UPDATE 13/1:
Fyora has appeared in the Infirmary this morning.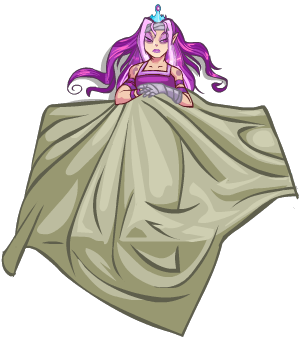 She is asking for Concotions IV and V (she briefly appeared to be asking for Concoction VI but this is no longer the case). There are three more achievements added for donations - up to six potions donated to healing Fyora (again, can be a mix of either potion).
---
A new step is now available in the Wraith Resurgence plot. Fyora can be found in the Wild Woods (looking quite forlorn we might add).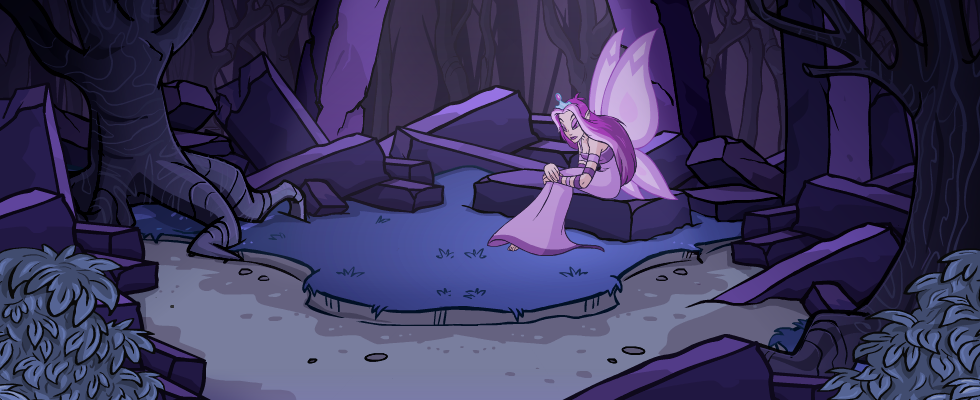 This step is in the same format as when you were looking for the hooded figure. Head on over to our
Wild Woods guide
for some tips on search strategy.
» View Our Step-By-Step Guide «

Interesting Editorial Answers
Posted by Dave
Posted on January 13, 2018, 11:51 am NST
There were a number of interesting
editorial questions and answers
this week. Here's a short recap:

Hi Scrappy!! Do you think we'll ever be able to have more way to search in our safety deposit box? I think it would be great to be able to search by quantity.. see and sort by the rarity, and have some more categories (plushies, etc.) to sort by. Maybe you can pass that along (along with these cookies!! *hands plate of cookies*) -cheyenneboots22
Yes, so this is definitely something we've talked about, I can't give you a definite answer since we haven't made a definite decision yet. However, this is on our radar! We really want to focus on some of these improvements in the coming months so I will be sure to see what we can do!

Can you please fix Defenders of Neopia? I think a lot of us would like to at least earn the avatars for it. Now that my pet is at really awesome levels, I'd love to be able to really play through the plot. ~lastbattlefan
Sooo! As stated in the last question, this is another one we REALLY want to focus on now! Who doesn't love the Defenders of Neopia?! I do and I would love to see them back in action! There's still a lot of work to be done with this but we're really excited about it!

Hey there TNT, were there any updates on the timeline toward raising the NP limit on user shops? Currently players have to use the trading post and auction house as workarounds when they want to do a simple shop transaction and it would be a huge quality of life upgrade to be able to do higher limits in the user shop. Thanks!! ~keleri
Yes, this is one of the first updates we want to roll out to you guys so you can expect to see this one fairly soon!!
And regarding the plot wraith item limit... (Edited for length.)

... I was thinkin' about the 35 cap of dropped battledome items on The Wraith Resurgence Plot. I'm a little worried about the donations of potion from the injured Neopets. With only a few items to make potions, how we can donate a lot? You're attempted to remove this cap-thing?
... But anyways, this is a conversation going around TNT. We cannot simply remove the cap completely, otherwise Neopia would be running rampant with these Wraith items and that would just be insanity. However, we also want to make sure everyone has enough to participate in everything! I will definitely release something on Monday/Tuesday to give you a further update on it but we will make sure everyone has enough to be able to participate in all aspects of the plot!