Your jnAccount:
Login
or
Register
| New to Jellyneo?
Click here!
News Archives
This page shows the available archives of our Neopets news. To start browsing, select a month below.
« Return to month listing

October Monthly Freebies!
Posted by Jen
Posted on October 1, 2017, 12:01 am NST
As we head into the month of Collecting, a month ending in all sorts of magic and witchery, it's time to collect your
monthly freebie
foods and neopoints once again!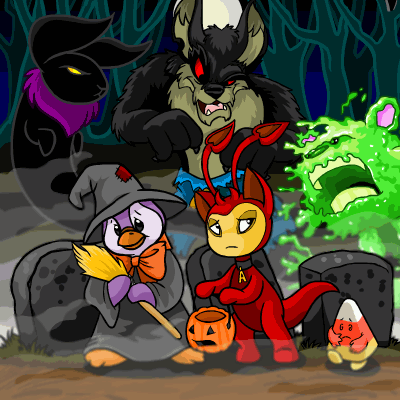 » Collect Your Freebies Now! «
Donations
We're chipping away at our 2017 fundraising goal to keep JN online and ad-free this year. We are SO close to reaching our target. Thank you to those who have donated already! As a little incentive there are shiny trophies for you to collect for your jnAccount trophy cabinet. To find out more and how to donate, check out our
donation page
!
» Donate to Jellyneo! «

October NC Collectible
Posted by Herdy
Posted on October 2, 2017, 10:22 am NST
The third item for the
Family Ties Collection
is now released, and features
Malice
! This item will only be available during October.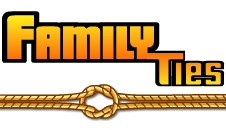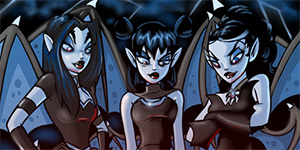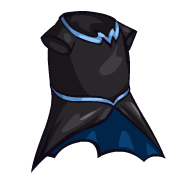 Wednesday Plot Update
Posted by Dave
Posted on October 4, 2017, 7:55 am NST
More
dialogue appears
, and it's confirmed that the Angry Yurble receives that 50,000 NP. (😕)
Fyora: It can't be! Tell us everything you saw.

Angry Yurble: I get the reward, right?

Fyora: If you have any information that proves helpful, of course you do.

Angry Yurble: Well then, here's what happened...
You are then led to the below video:
Of particular note is this cloaked figure, who seems to be directing the wraiths:
Who do you think is the cloaked figure in charge? An old friend? Or a new denizen we'll be shortly meeting? Let us know what you think in the comments!

Grarrl Day Incoming
Posted by Dave
Posted on October 4, 2017, 9:28 am NST
Two new colours and an outfit are now active for Grarrl Day!
Colours:

Water | Chocolate

Outfit:


Mime

Two New Mystery Capsules
Posted by Herdy
Posted on October 5, 2017, 10:44 am NST
Two new Mystery Capsules have now been released in the
NC Mall!








The three LE items for this capsule are:



A Halloween re-release capsule has also been released!

» View Our Haunted Forest Retired Mystery Capsule Guide «

New Faerieland Dialogue
Posted by Herdy
Posted on October 7, 2017, 4:53 am NST
Today has come with another new update in Faerieland:
Aethia: I'm not sure I believe his story.

Fyora: What makes you say that?

Aethia: That isn't even what the wraith look like! Plus, our barrier spell! What about our barrier spell?!

Fyora: I'm afraid I can't agree with you. I have reason to believe he speaks the truth.


IMPORTANT NOTE:
Today's update is glitched for
lots
of people, and is not showing for them.

New Faerieland Dialogue
Posted by Herdy
Posted on October 10, 2017, 5:54 am NST
There has been another update at the Faerie Festival this morning:

Fyora: I don't know if you noticed, but the plants in the land have begun to droop ever so slightly. It isn't much, but it is unmistakable. Something is draining the life force around us, and it looks very much like the darkness we have always associated with the wraith.

Aethia: But what about our barrier spell, Fyora?!

Fyora: I did a quick check before I came here - there were no obvious violations. But now that the Yurble has confirmed my fears, I'm going to take a closer look at it and see if there's something I missed.

Taelia: What do we do now, Queen Fyora?

Fyora: We must first find out where the wraith are spawning from and fight them before they can cause any more destruction. We must then work to repel the life-sucking forces they bring with them. We can then work together to find out how they were able to overcome the barrier spell, and what we must do to prevent this from happening again.

Aethia: I can't wait to get started!



Eyrie Day Roundup
Posted by Herdy
Posted on October 10, 2017, 1:38 pm NST
To celebrate Eyrie Day, new colours have been activated:

Elderlyboy | Elderlygirl
A new clown themed clothing set is also now active:





Faerie Festival Update
Posted by Herdy
Posted on October 13, 2017, 12:07 am NST
There's another update at the
Faerie Festival
today:
Taelia: But how do we find out where the wraith are going to attack next? We are powerful as faeries, but we have our limitations too.

Fyora: We have someone in our midst us who can help us. Kaia? Would you please step forward?

Kaia: Y... Yes, my queen...

Fyora: We must now put your skills to the test!

Bori Day Roundup
Posted by Herdy
Posted on October 13, 2017, 5:19 am NST
To celebrate Bori Day, two new colours are now active:

Marble | Transparent
A new set of gothic themed clothing is also now active: