Your jnAccount:
Login
or
Register
| New to Jellyneo?
Click here!
News Archives
This page shows the available archives of our Neopets news. To start browsing, select a month below.
« Return to month listing

August Monthly Freebies!
Posted by Jen
Posted on August 1, 2015, 12:00 am NST
It's once again time to collect your August
Monthly Freebies
!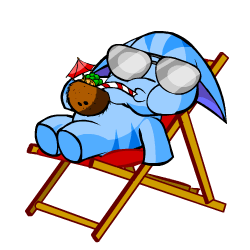 Collect your Freebies »
Donations!
With your help, we're slowly chipping away at our 2015 fundraising goal! If you're able to help by donating you can check out all the details on our
Donation page
.
Donate to Jellyneo »

Another Item Deleted
Posted by Dave
Posted on August 3, 2015, 8:52 am NST
UPDATE:
The item has now reappeared. We'll keep you updated if any more items randomly disappear.
Seems as if another item has been deleted from Neopets entirely. The
Diorama of Petpetpets Celebrating the Holidays
(an Advent item from 7 years ago) is now MIA.
This is the same case as the fortune cookies from a week ago--the item no longer is searchable on the Shop Wiz, and if you own the item, it'll appear as blank and imageless in your SDB, gallery, shop, inventory, etc.

Last time the items were restored within the day, so we expect this one to be fixed soon. If you notice the item returning, post a comment on this news post to let us know. :)

Battledome Glitched - Causing Other Glitches
Posted by Herdy
Posted on August 5, 2015, 5:59 am NST
UPDATE 3:
As of Monday, August 10th, the Battledome is back up and functioning.
UPDATE 2:
TNT have posted on their
message board
about the glitch:
The Battledome will be unavailable for about a day to allow our team to perform some general maintenance on this area of the site. These updates are exclusive to resolving recent reports of errors that some of you have been facing while attempting to start battles, in addition to cases where Neopets have been getting stuck in the Battledome.

We are so sorry for the inconvenience and will update you once the Battledome is back online_ Thanks for bearing with us!
UPDATE:
The Battledome has been taken down, meaning they are working on it and no one else should be affected by the glitch. If you are already suffering from it, however, everything will still be broken.
Today you may be noticing several glitches affecting different areas of the site. If you try and start a fight in the
Battledome
you will now get an error message, and reloading that page results in the Battledome becoming a blank page.

However, the glitch does not stop there. Because many things on Neopets check if you are in a battle, these things also break once your Battledome glitches. You will be locked out of the
Healing Springs
which will also become a blank page. Feeding your Neopets will become impossible. Any Faerie Quests will result in blank quests (which lock you out of use of both Shop Wizard and Super Shop Wizard, since they cannot be cancelled). You may wish to avoid activating Faerie Quest Cookies until that is fixed if you have the BD glitch.
The upshot of all this - until this is fixed, we recommend you
AVOID THE BATTLEDOME
, since only trying to start a battle causes all this.
We'll keep you up to date as these are fixed, as always.

August NC Collectible
Posted by Herdy
Posted on August 5, 2015, 11:33 am NST
The second item from the
Friend or Foe collection
has been released, and features
Lord Darigan
! This item will only be available during August.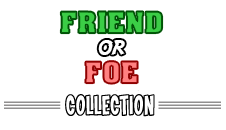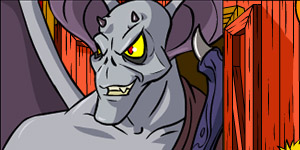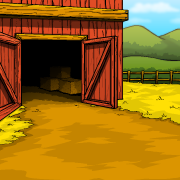 Blumaroo Day Roundup
Posted by Dave
Posted on August 7, 2015, 6:07 pm NST
Happy Blumaroo Day!
Colour: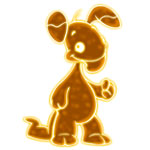 Dimensional

Wearables: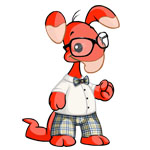 Meerca Day Roundup
Posted by Dave
Posted on August 18, 2015, 5:04 pm NST
Colour: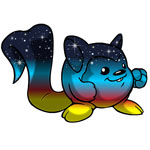 Eventide

Outfit: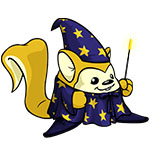 Transparent Peophin + Eventide Kiko Revisited
Posted by Dave
Posted on August 18, 2015, 5:06 pm NST
The Transparent Peophin, which was released for Peophin Day this year, has been redrawn! Below is the updated,
much, much
nicer looking version:
In addition, the Eventide Kiko received some very small tweaks to polish it up:
(Many thanks to those who emailed in with this update.)

Grundo Day Roundup
Posted by Ian
Posted on August 24, 2015, 6:00 pm NST
Colours: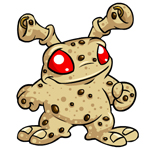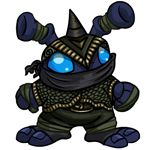 Biscuit | Stealthy






Outfit: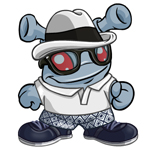 Neoboards Maintenance, 8/27 at 6PM
Posted by Dave
Posted on August 27, 2015, 6:05 pm NST
UPDATE:
The Neoboards are now back in action.

Neopets has posted an update to their Facebook page outlining some Neoboard maintenance that will be taking place now:
The Neoboards will be temporarily unavailable for about an hour TONIGHT, starting at 6PM PST for maintenance. We apologize for the inconvenience, and will be updating everyone with any additional information as it becomes available, so sit tight. The boards will be back online before you know it!

September Premium Card
Posted by Rylon
Posted on August 31, 2015, 11:51 am NST